Hi dear crafty friends!
I have one important question for you today... Do You Love Boxes? There are two types of people: those who see boxes as a practical thing to put stuff in and others, like me who just LOVE boxes! I don't know why but I just love them. I love to buy them and even more I love to create them!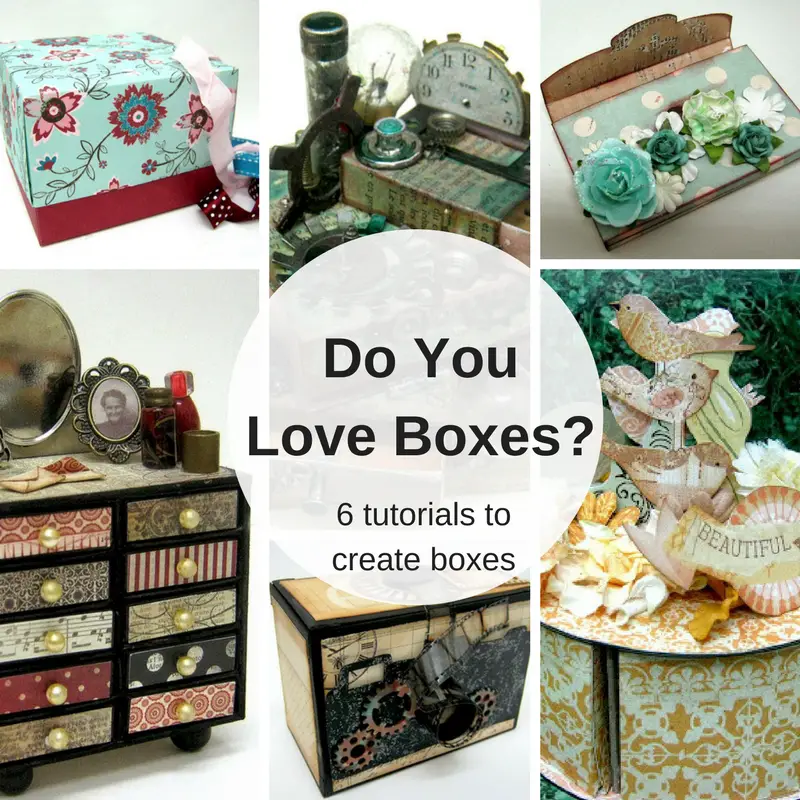 Do You Love Boxes?
So I have compiled a list of a few boxes I created,all with tutorials of course!
Steampunk Altered Boxes Chest
Part of the magic of boxes is that they are the best thing to alter. You can paint them, cover them with paper or embellish them with anything. I attached three boxes together and altered them with sprays and lots of steampunk and metal embellishments. Click HERE for the full video tutorial.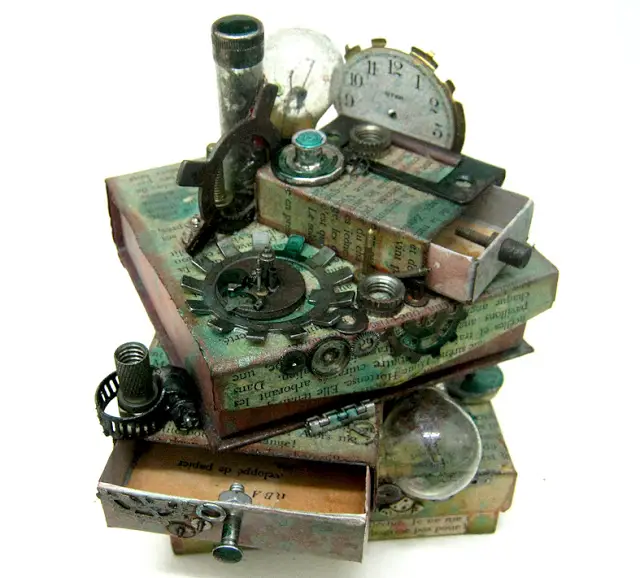 Matchbox Vanity
Boxes come in all shapes and sizes. Match boxes are boxes too and they are great to use as building blocks for a larger project. I created a vanity made from match boxes complete with little photo frames, perfume bottle and a mirror on top. Find out the complete video tutorial HERE.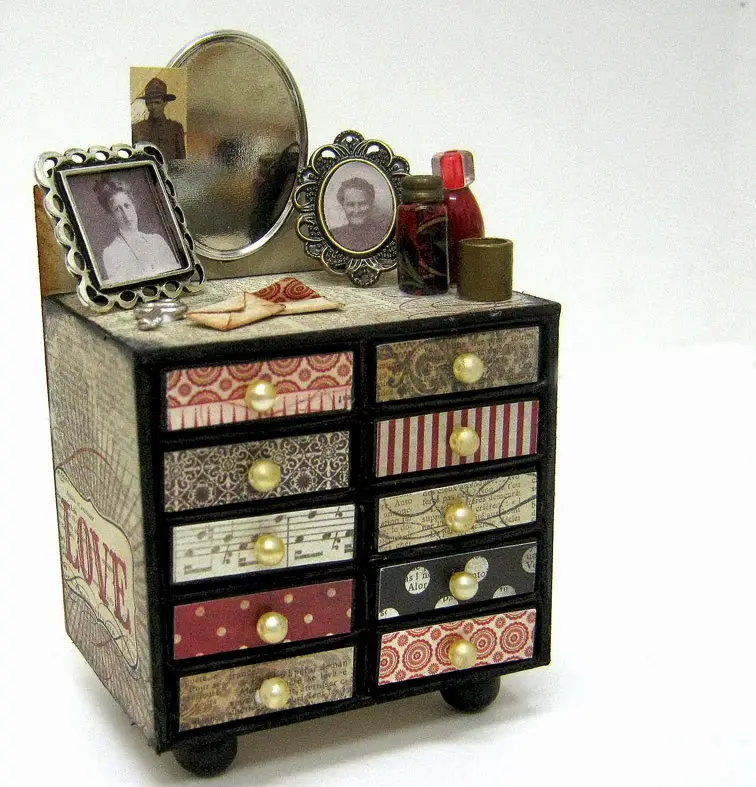 Mini Envelope Box
It's easy to create a box especially when you use a template. I used a finished gum packet,took it apart and sketched it on a double sided cardstock to recreate the same box on a nicer paper. Check out this easy video tutorial HERE.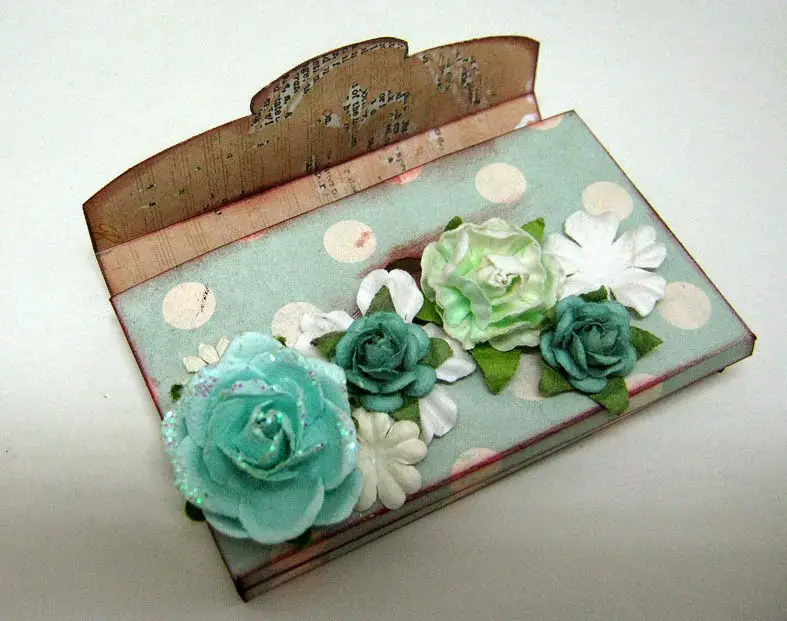 Mini Album in a Camera Box
Sometimes I like to build my own boxes from scratch. It's not too difficult if you follow simple rules and measure everything carefully. This is one of my favorite projects a box with a mini album inside. There's a full video tutorial HERE.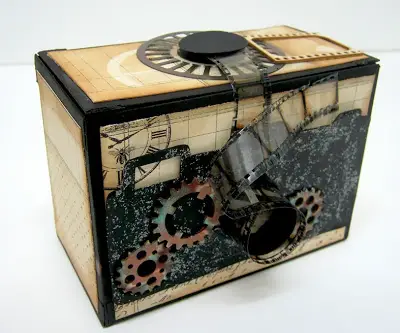 Round Chest Drawer
Not all boxes are square.In this project I used to CD's to create a round box with drawers. You can find the video tutorial HERE.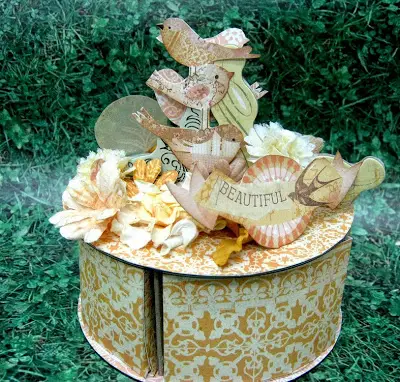 5 Minutes Craft: Gift Box
Some boxes can be created in only 5 minutes! I have a video tutorial on how to create a box like that HERE. This will be great as a gift wrap or a box for jewelry or little keepsakes.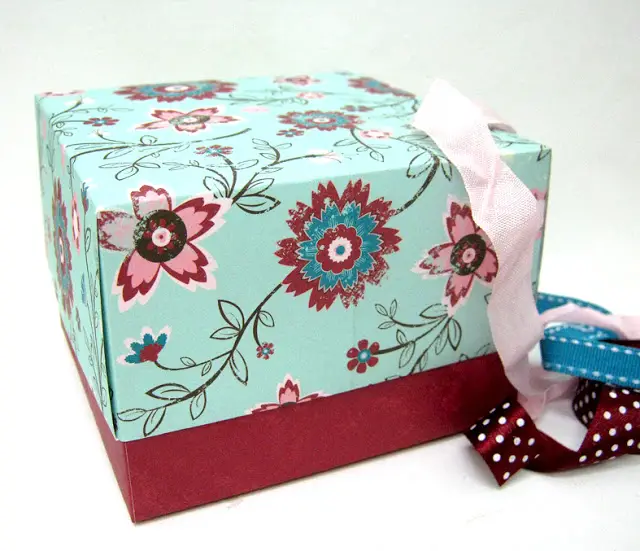 If you haven't become a fan of boxes by now I'm sure you're intrigued at least 🙂 try one of this tutorials and have fun with boxes!!
Have you Joined the VIP Room? Where every month you'll get new class grade video tutorials, be the first to hear about new products, get access to printables and patterns, have more chances to win fabulous giveaways and much, much more!
Don't miss out! Keep up with all the crafty goodness by subscribing to the Einat Kessler creative newsletter
Have fun creating!