When it comes to art journal pages many people think you need lots of fancy supplis to create them. That is not true! I want to show you How to Create an Art Journal Page with Nothing But Paper! Yes, it's not only possible but you get a really fabulous result and you don't need to get your fingers dirty or using fancy expensive materials.
How to Create an Art Journal Page with Nothing But Paper
I started with creating a head and neck from paper and glued it to my art journal. I's basically an oval and trunk shape cut from paper. It took me a few tries to cut the shapes until I was happy. Then I drew a face on the head. If you eant to learn how to draw a face join the VIP Room and follow the "Draw a Face" class.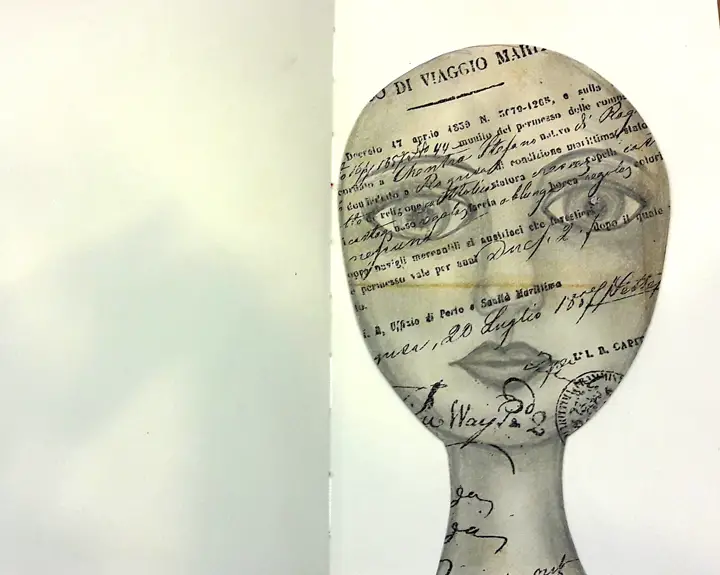 She looks a little scary like that so I added hair. I cut the hair from scraps of paper in a wavey shape and then added the strips of hair in layers around the face. I also added some paper strips on the left side of the page.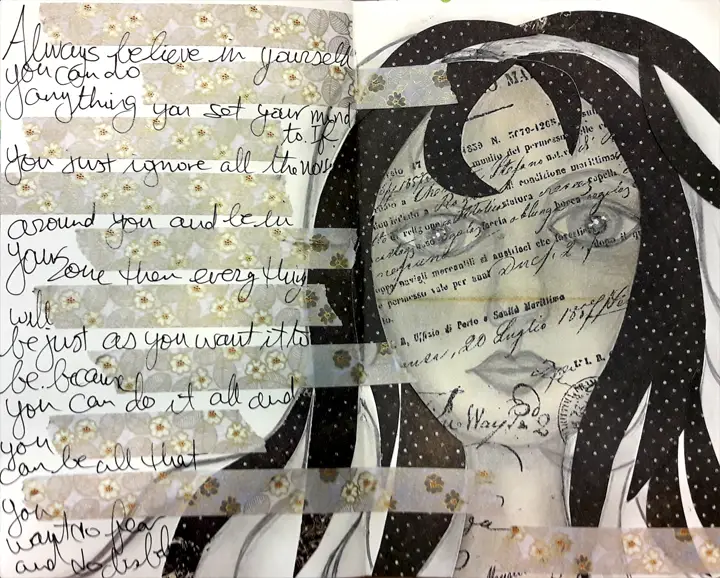 Then I added text in between the paper strips. You can write any text you want but I like to add inspiring empowering words to my pages. 
Finally I added the word BE that I cut out from black cardstock piece that I had in my stash. I kept the design in black and white so it will be simple and not too noisy.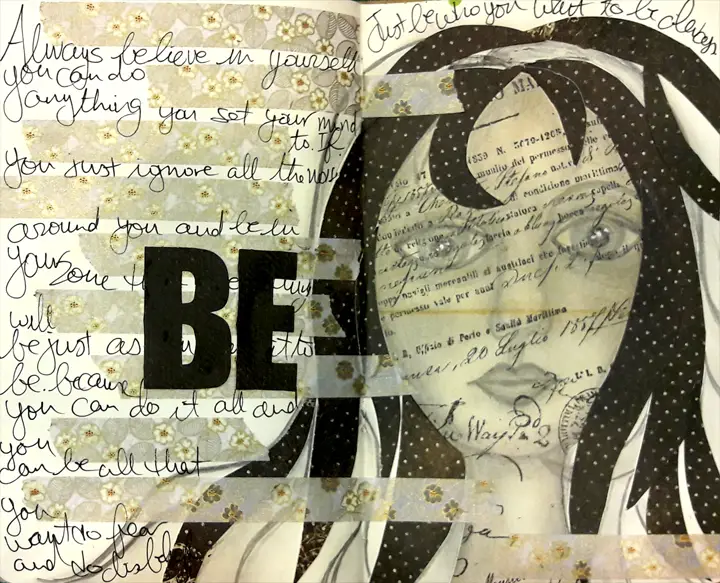 You can see that with only paper, pencil and a black pen I created an art journal page. So next time you think you can't create an art journal page because you don't have all these supplies you see others use go back to this post on How to Create an Art Journal Page with Nothing But Paper and start creating!
Join the VIP Room where every month you'll get new class grade video tutorials, be the first to hear about new products and get access to printables, patterns, have more chances to win fabulous giveaways and much, much more!
Don't miss out! Keep up with all the crafty goodness by subscribing to the Einat Kessler creative newsletter
Have fun creating!