Hi dear crafty friends!
Us crafters are a strange bunch... we can't throw anything right? We see a creative potential in almost any paper piece or little trinket. Slowly we accumulate lots of these little leftovers and embellishments and they sit patiently somewhere and wait for us to do something with them. Today I want to share my Treasure Mini Book that was created with some of my little treasures!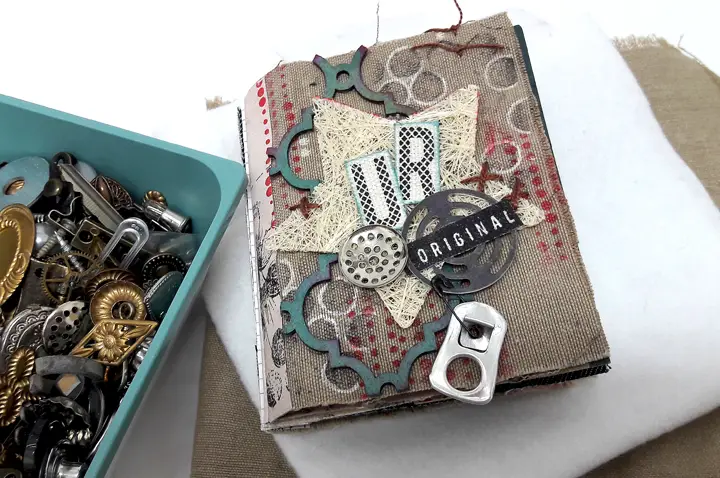 Treasure Mini Book
For this project O took out one of my treasure boxes that is filled with little metal junk and leftover pieces I collected over time. I also took some non metal little pieces that were hiding in another box. I took pieces of fabric and cut them in half. Then bound with paper strips folded in half. Each side of the strip was glued to a different fabric.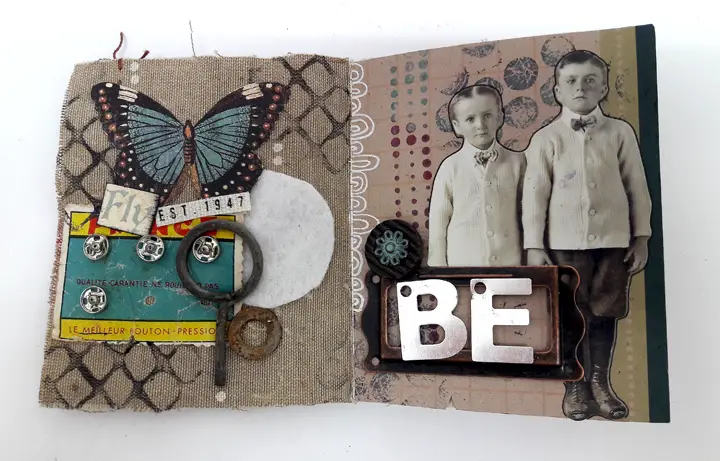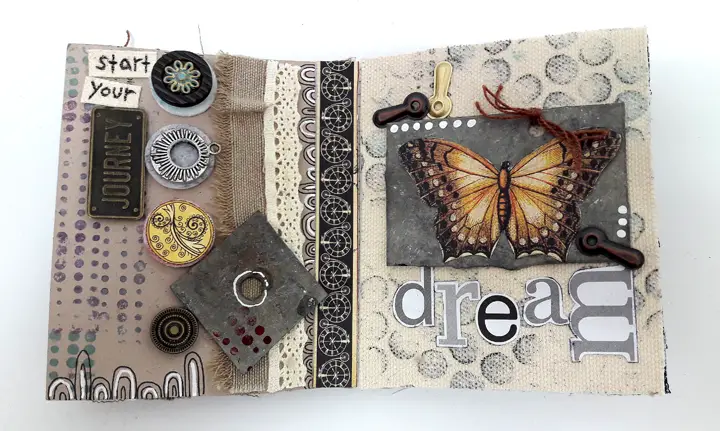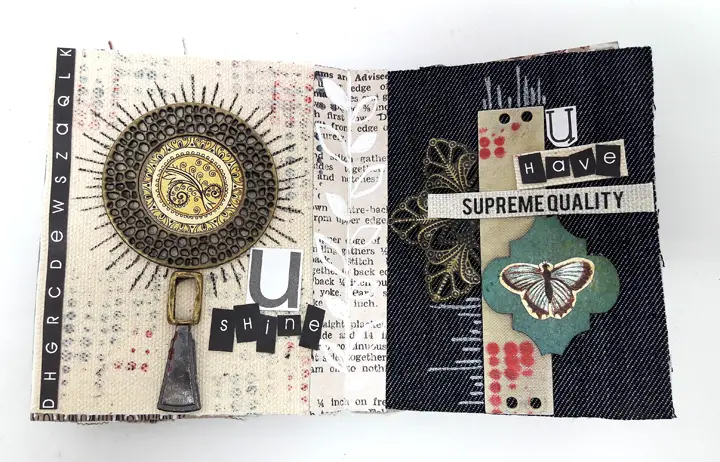 The fun part was creating the pages. I wanted each page to have a little message and some collage of embellishments. Each page has a collection of little treasures, leftover paper pieces and the sentiment. It was so much fun!! Not just because the pages turned out really great but also because I finally used all those little pieces that didn't fit anywhere.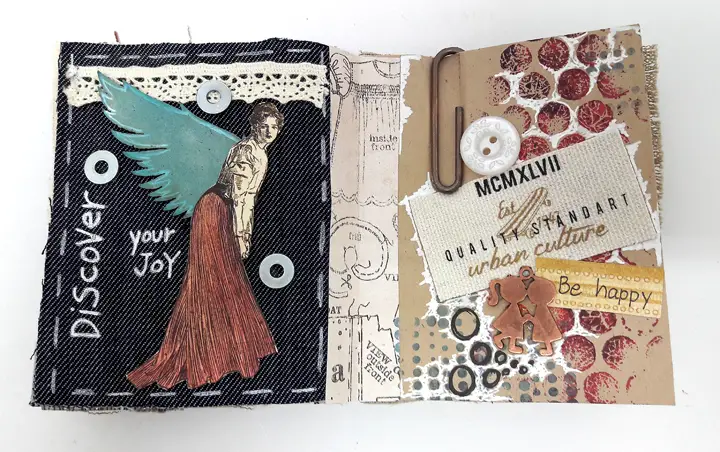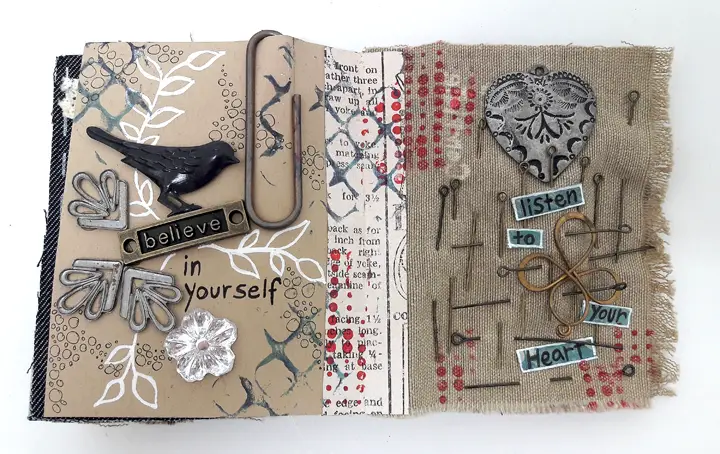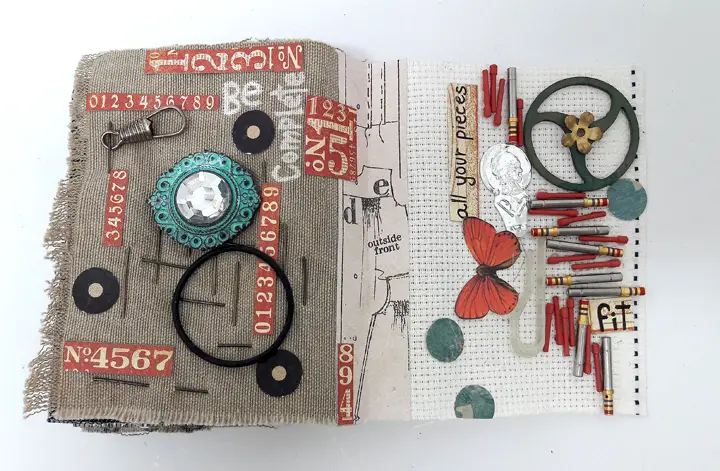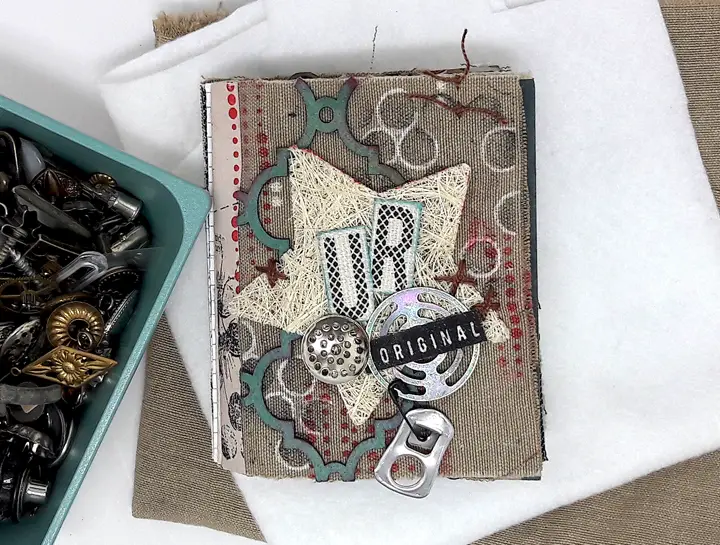 I really liked how this Treasure Mini Book came out and i hope it will inspire you to create one too.
Have you Joined the VIP Room? Where every month you'll get new class grade video tutorials, be the first to hear about new products, get access to printables and patterns, have more chances to win fabulous giveaways and much, much more!
Don't miss out! Keep up with all the crafty goodness by subscribing to the Einat Kessler creative newsletter 
Have fun creating!