I'm so excited to design my first layout for Sketchabilities. They have beautiful sketches and here's the first one. For this sketch I did an interactive layout with a small opening book. These are photos of my boys doing a balancing act on a small branch on the forest floor.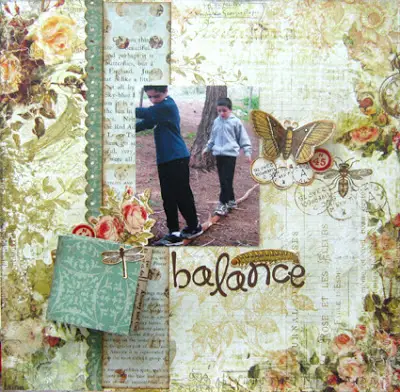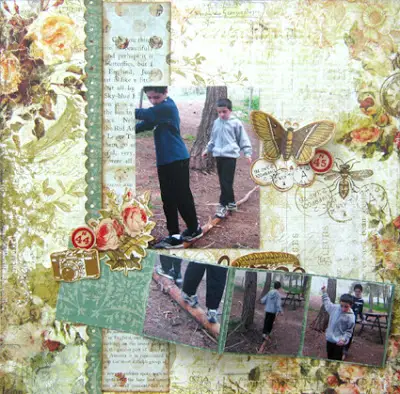 You can also join the fun, just enter a layout done with this sketch #75 to the
Sketchabilities blog
!