Hi dear crafty friends!
Today I want to share with you my Home Decor Steampunk Altered Brushes. If you have old unused brushes this project is a good recycling idea for them. If you don't have old dry brushes then remember not to throw away the brushes when you can't use them anymore.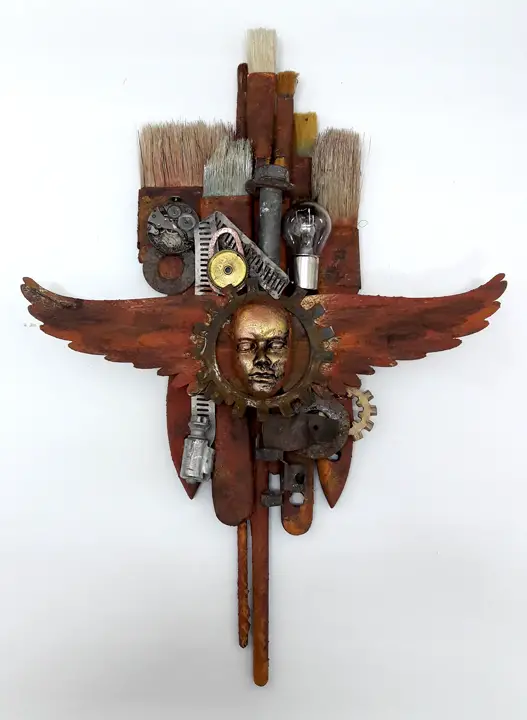 Home Decor Steampunk Altered Brushes
I'm terrible when it comes to cleaning my brushes. I always forget to clean them and I leave them with all the paint or glue on. his results in many ruined brushes I can't use anymore. BUT I almost never throw things away, including my brushes because there is always something to do with them...
This time I took all my old brushes and glued them together to create a surface to work on. I covered the brushes with rust paste to add to their degraded look. Then I added all kinds of metal embellishments and embellishments I created from air dry clay and molds. Now I need to find a place to hang it 🙂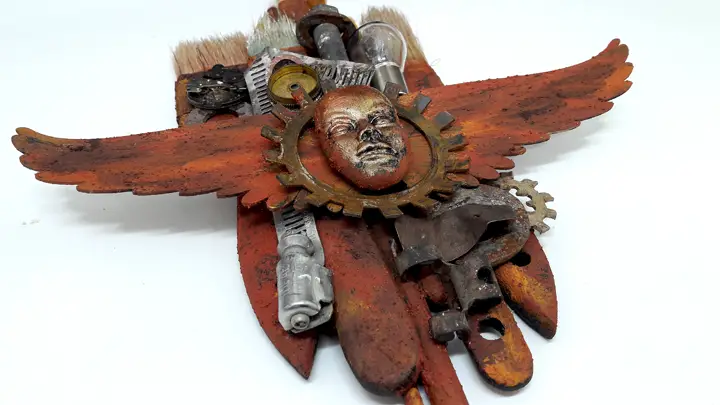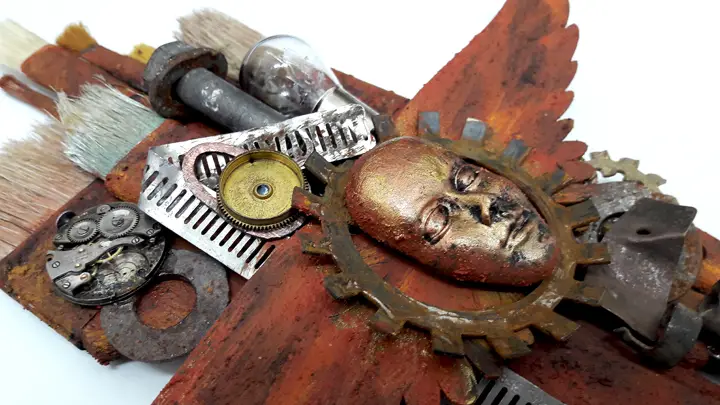 Have you Joined the VIP Room? Where every month you'll get new class grade video tutorials, be the first to hear about new products, get access to printables and patterns, have more chances to win fabulous giveaways and much, much more!
Don't miss out! Keep up with all the crafty goodness by subscribing to the Einat Kessler creative newsletter
Have fun creating!