Hi dear crafty friends!
Today I want to share with you the amazing Christmas Giveaway by Sizzix! I think it's safe to say that the Christmas spirit is here and it's definitely brings out the best in every one.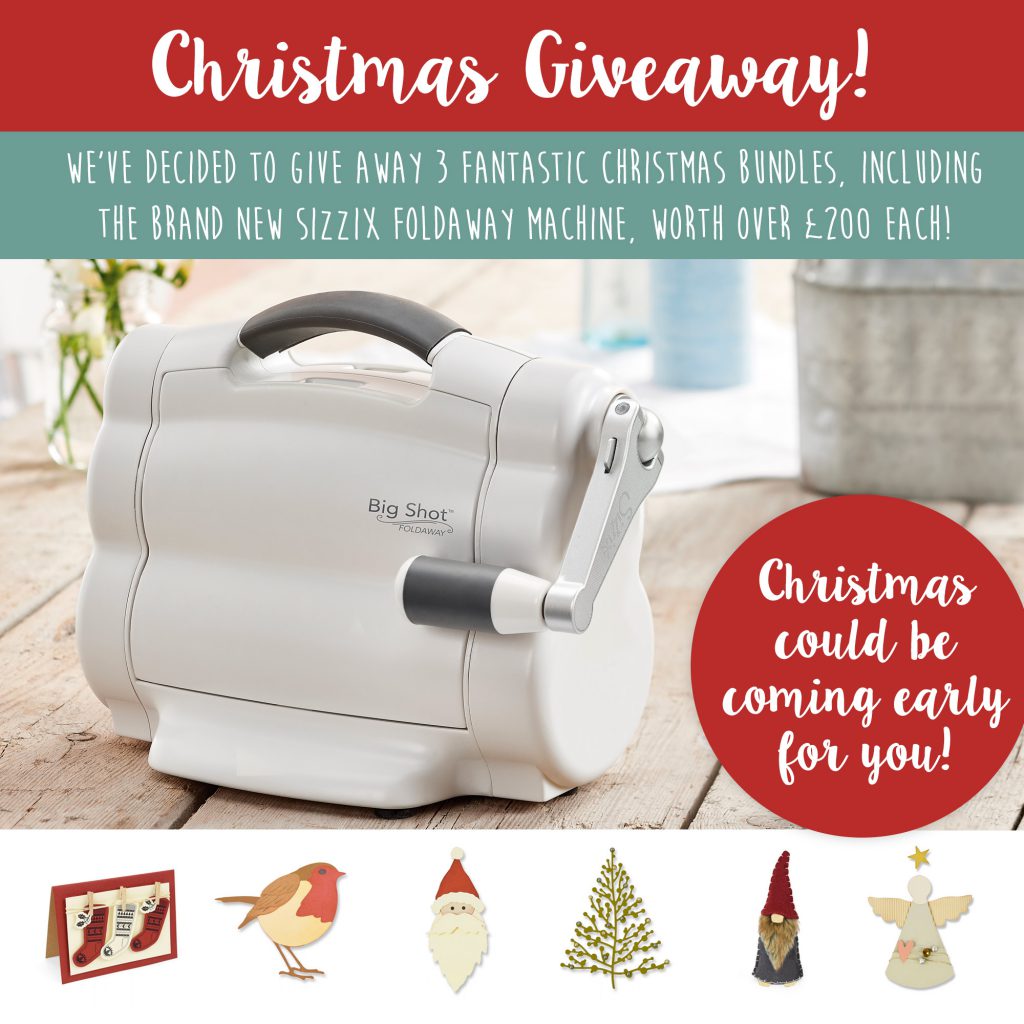 Christmas Giveaway by Sizzix!
Sizzix has come up with the most generous giveaway for all of you! Not one, not two, but three Christmas bundles full of wonderful goodies! Including the new and coveted Foldaway machine!! Each prize is worth $200! can you believe it? Who wouldn't want to have that under their tree?
All you need to do is go to this link and add your name. That's it! It's really easy!
You have until Friday 8th December 9 am GMT but I would not waste a minute and enter my name now! Except for the fact I can't participate 🙂 but you can and you should! The winners of the Christmas Giveaway by Sizzix! will be announced on Dec 11th.
Have you Joined the VIP Room? Where every month you'll get new class grade video tutorials, be the first to hear about new products, get access to printables and patterns, have more chances to win fabulous giveaways and much, much more!
Don't miss out! Keep up with all the crafty goodness by subscribing to the Einat Kessler creative newsletter
Have fun creating!