JOIN THE VIP ROOM
Raise your hand if you LOVE making beautiful things …
but you wish you could do it more often!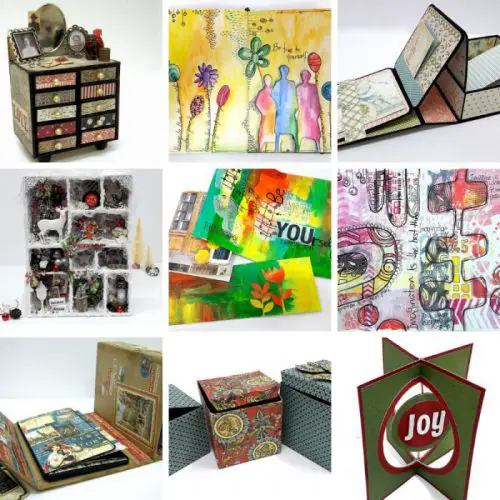 We've all had those super-satisfying crafting moments when we make something we're truly proud of.
Creating something with your hands is the perfect way to slow down, unwind and relieve stress...
Seeing the look on other people's faces when they unwrap their one-of-a-kind keepsake that you made just for them feels AMAZING…
And the satisfaction of successfully bringing a project to completion and expressing your creativity is simply good for your soul...
The problem is… it doesn't always work out that way.
Finding projects that WORK often feels like searching for a needle in a
craft supplies haystack…
And you're not alone if you feel frustrated by these common crafting problems:
You spend so much time and money shopping for supplies that you don't end up using

, because you often feel uninspired, overwhelmed, and unsure of where to start.
You've wasted hours online searching for fun projects

, going down countless Pinterest and YouTube rabbit holes… only to find that most tutorials are hard to follow, incomplete, turn out poorly — or just require a ton of supplies you don't have.
You've spent many long afternoons on projects that don't turn how you want them to… and you often feel disappointed with what you make.

It's so discouraging when your creations turn out

so

different than the picture in the tutorial!
If you WISH there was a way you could get access to unique, inspiring,
and totally DOABLE craft projects…
Without wasting hours on failed attempts or spending your next paycheck
on expensive craft supplies...
This is your official invitation to join us inside…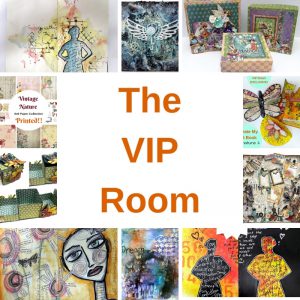 THE VIP ROOM!
An online monthly membership that gives you exclusive, step-by-step video tutorials, crafting resources — to make EVERY project a smashing success!
Join for instant access to workshop-grade
video tutorials and projects on: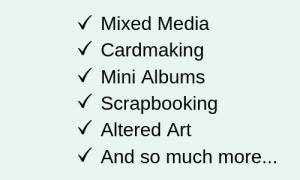 Perfect for beginners, experienced crafters... and everyone in between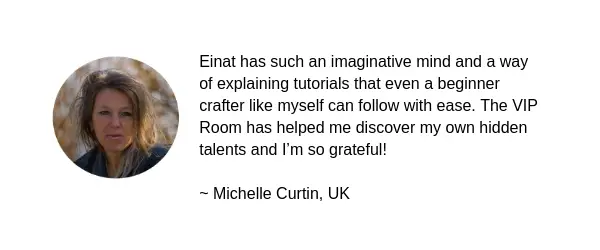 Here's exactly what you'll receive as a member of
The VIP Room…

Start making your own art journal pages, interactive mini albums, cards, "wonder boxes" and more.
You'll find projects galore that are easy to follow and so fun to make!
INSTANT ACCESS TO THE VIP VAULT
OVER 30 TUTORIALS AND PROJECTS!
When you join us inside The Mixtravaganza VIP Room, you'll also get instant and unlimited access to EVERYTHING we've added to our members-only area since we opened the club in early 2018.
You'll find over 30 tutorials and a stunning selection of projects that you can get started with right away. The days of searching for the perfect tutorials are over… because they're all waiting for you inside The VIP Room right now!
Most projects can be completed in an afternoon. So bring your scissors, pull up a chair — and start making something beautiful today!
PLUS, you also receive...
2 NEW IN-DEPTH, STEP-BY-STEP TUTORIALS EVERY MONTH
We release TWO exclusive tutorials for our members every month — think mixed media projects with a variety of mediums and techniques, mini-album construction and design, card-making, scrapbooking and so much more…
Our tutorials are structured to work for experienced crafters and beginner DIY-ers alike. Each tutorial comes with a step-by-step "how to" video, full-color pictures and everything you need to master new techniques, materials and tools — to ensure that EVERY project is a success.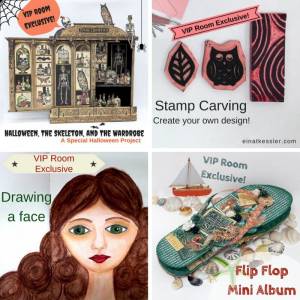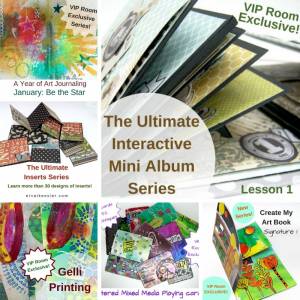 "SPOTLIGHT" SERIES AND MULTI-STAGE PROJECTS
While the majority of our projects in our members library can be completed in an afternoon, we also release special "multi-stage" projects, as well as "spotlight" series where we showcase a certain type of craft or technique — such as art journaling, card inserts, embellishments, interactive mini-albums and more!
Have you ever started working through a project and felt lost halfway through? Our multistage projects and series will help you structure your time and see EVERY project through to completion, instead of getting stuck. All you need to do is follow the steps.
SPECIAL PATTERNS, PRINTABLES AND VIP DISCOUNTS
Members also get access to range of unique patterns, beautiful printables and cards — each with their own unique project for you to put them to use!
As a VIP, you'll also get access to heavily discounted prices on a selection of exclusive patterns and extra goodies.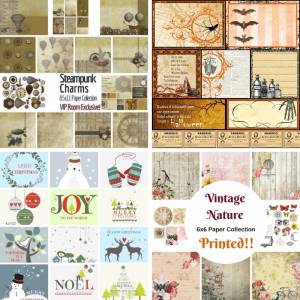 MEMBERS-ONLY FORUM AND COMMUNITY 
If you've wish there was a place where you could get feedback, answers and support as you work on your projects — as well as tons of creative inspiration to spark your next big idea — you're going to love our brand new members-only forum.
The VIP forum will be available for you to ask questions about projects, get help when you're stuck, share your work, and spend time connecting with fellow craft enthusiasts! We've built an incredible community of crafters here inside the VIP room — and you're sure to fit right in.
3 Reasons Why You'll LOVE Being a VIP Member…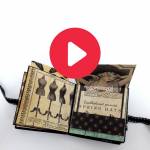 NO MORE FAILED PROJECTS
Every tutorial and project inside The VIP Room has been developed with your success in mind. We deliver step-by-step videos, clear instructions, and support inside our member's forum to make sure you won't feel the frustration of yet another failed project. And for experienced crafters, you're sure to pick up tons of new techniques and skills from our in-depth classes!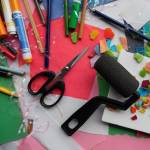 NO MORE WASTED SUPPLIES
It's so frustrating to spend money on new supplies, only to see them go to waste! That's why each project inside The VIP Room is accompanied by a range of substitutes you can use if you don't have a certain supply or material on hand. We want to help you work with what you've got!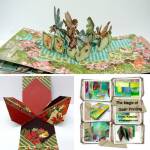 NO MORE CREATIVE BOREDOM
One of the reasons why I love expressing my creativity through crafts is that there are so many possibilities! You'll find so many different types of projects inside The VIP Room and the variety is so fun! We've got easy-to-follow projects like…
Mixed Media

Card Making

Mini Albums

Scrapbooking

Altered Art and more...
They're all waiting for you inside your private members area right now… with amazing new content added every single month!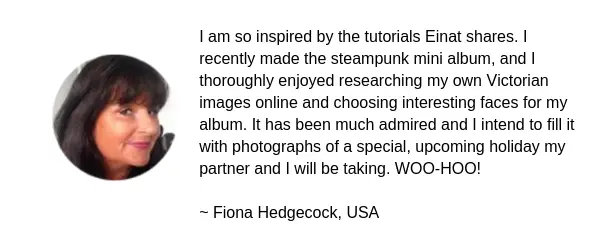 Your membership also includes a special VIP BONUS we've created just for you...
SAVE $$$ AND USE WHAT YOU HAVE WITH THE VIP ROOM'S SUPPLY INDEX
Most crafters have a "graveyard" of leftover supplies and items they aren't sure how to use up.
Inside The VIP Room, you'll get access to our Supplies Index, where you can search for projects that will use up a specific supply you already have on hand!
Join The VIP Room to get instant access to stunning projects,
step-by-step tutorials, and everything you need
to craft with total confidence:

Questions? Email us at kessler054@gmail.com
Your purchase is fully protected by our 7-day
"Craft with Confidence" Guarantee: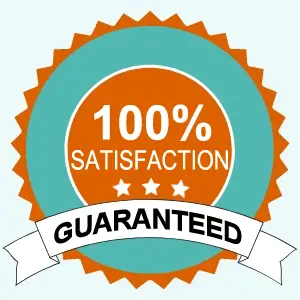 Our mission is to give you everything you need to create beautiful and unique craft projects, and we stand behind that with our 7-day satisfaction guarantee.
If you become a member and don't feel that the resources, tutorials and support you receive inside The VIP Room help you craft with more confidence (and make projects you can't wait to show off) then just let us know within 7 days of joining and we'll send you a full refund.
Plus, there's no ongoing commitment — ever. You can cancel your monthly membership at any time.
The VIP Room is PERFECT for you
IF you want to make beautiful things AND →

You're a total beginner who's ready to dive in, start expressing your creativity, and get the support you need with fail-proof craft projects and step-by-step instructions to make sure you succeed…

You're an aspiring crafter who sometimes gets stuck when looking for inspiration and you want to keep growing your skills, learn new techniques, and work with interesting materials...

You're an experienced crafter looking for your next great project, and you can't wait to create beautiful keepsakes that are so fun to make — the kind you can't wait to show off and gift to you                    loved ones!
Meet Einat, your host and virtual craft buddy!
Hi there! I'm Einat Kessler, fellow crafting fanatic and the teacher, author and project developer behind The VIP Room.
I'm also a former diplomat (really!), lover of french fries and mushroom and onion pizza, wife to a very patient engineer and mom to two boys.
I created The VIP Room because I was frustrated by the lack of quality creative tutorials online, especially for paper crafts and mixed media. I spent hours looking for funky tutorials that would teach & inspire me… without any luck!
None of my friends were into crafting and I always felt that I was by myself without a community. I wanted to create, learn and have fun with friends. I wanted to ask questions and get feedback. I was looking for ideas for projects and ways to use the mountains of supplies I had in my craft room.
This place didn't exist… so I created it! If you're ready to start creating, learning and having fun with fail-proof craft projects, then The VIP Room was made for you! You'll love our supportive community of like-minded crafters who are just like you.
I can't wait to meet you inside the club and start creating beautiful things together.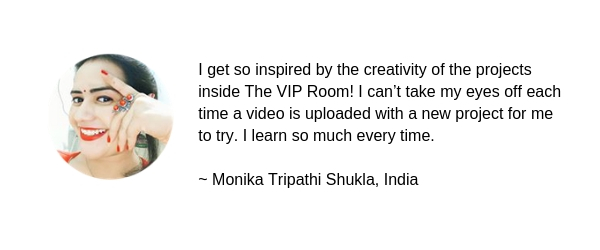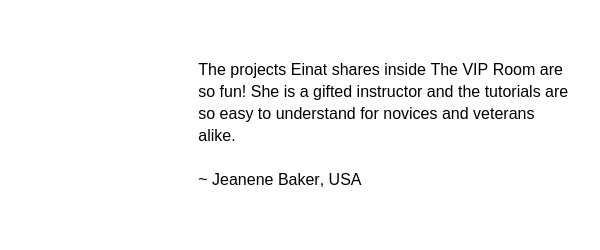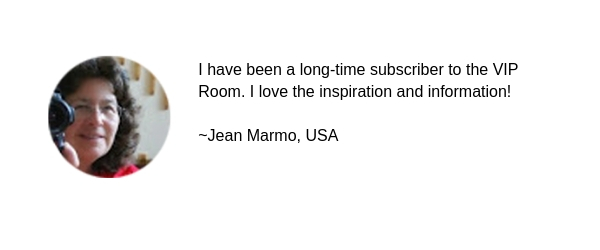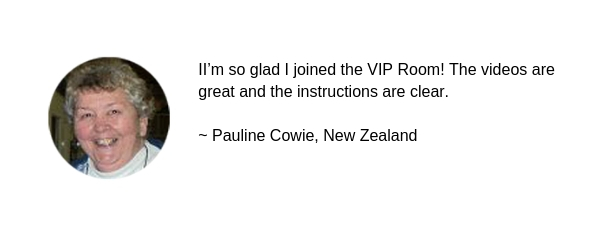 Even if you worry that you're NOT naturally crafty, artistic, or just feeling stuck in a rut…
With the clear instructions, step-by-step techniques and support you'll receive as a VIP, you CAN:

 Have fun with your loved ones or enjoy some alone time with fail-proof creative projects that look great and are fun to make.

 Feel the satisfaction of turning art supplies into beautiful, unique projects — and amaze your friends and family with personal, one-of-a-kind gifts and keepsakes.

 Grow your skills, learn new techniques and create with total confidence… without wasting hours searching for projects or spending tons of money on supplies.
Inside The VIP Room, you'll get everything you need to succeed.