Hi dear crafty friends!
I'll be celebrating my birthday at the end of the month and I want to celebrate it with you!
So I'm happy to announce the
Happy Birthday Giveaway!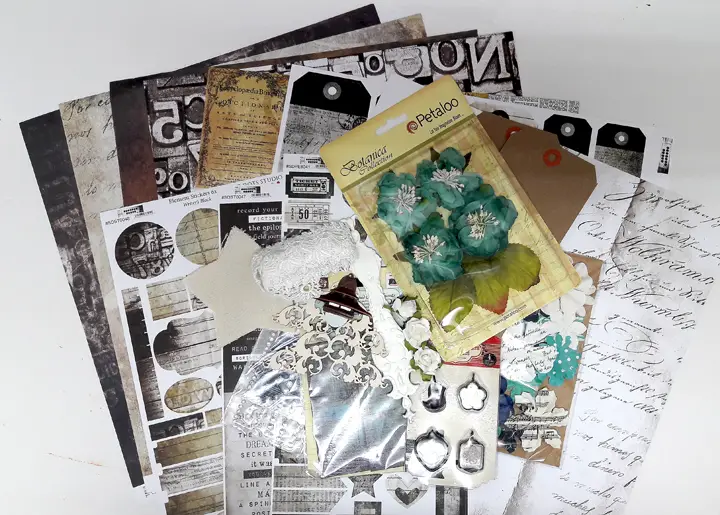 This giveaway will run until the end of the month and it includes:
Six 7 Dots double sided papers
One 7 Dots Tags page
Three 7 Dots sticker pages
Canvas star
1 yard of white lace
Pack of four metal embellishments by Prima
Two wooden ornate doors by Prima
Packof rhinestones and metal angels
Two chipboard corners
Pack of flowers and leafs by Petaloo
Pack of paper flowers in different sizes
Two large Kraft tags
Three white paper roses
Air clay embellishment
Isn't that AWESOME?!
All you need to do to win this amazing birthday giveaway is subscribe to my FREE newsletter!
This newsletter is emailed on the first friday of each month directly to your inbox. It's full of tips, inspiration and exclusive content, offers and deals just for subbies! So don't miss out on this amazing opportunity to be part of this exclusive group!
Also please share this giveaway on your social media so your friends can have the opportunity to win!
I'll announce the winner on May 1st.
Have fun creating!