Hi dear crafty friends!
I'm so honored and excited to announce my NEW!! Free online class: Watercolor Art Journaling with Big Picture Classes. This class is all about how to use watercolors on your art journal pages!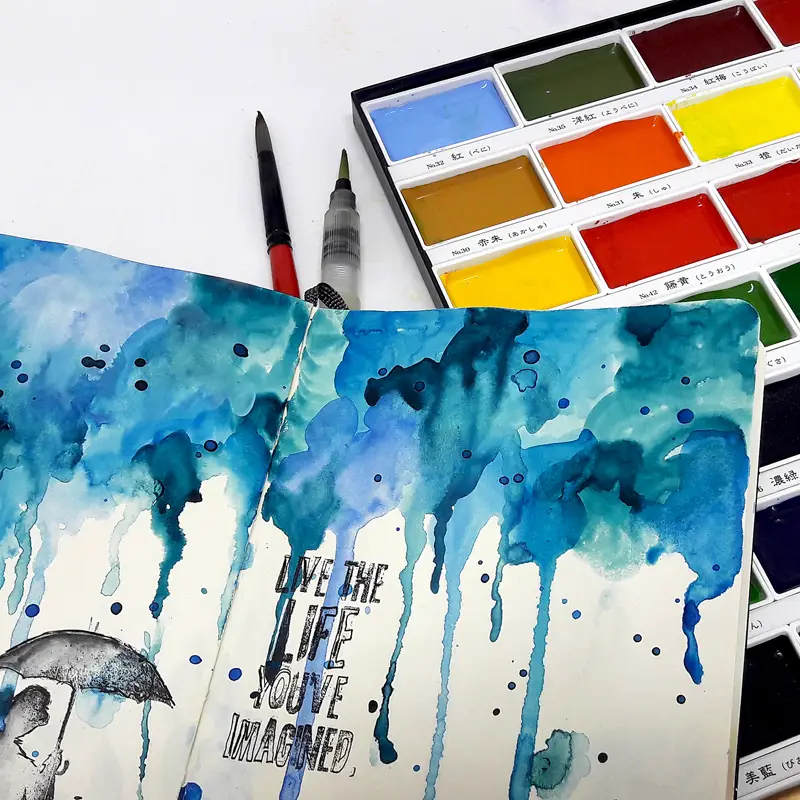 NEW!! Free online class: Watercolor Art Journaling
Watercolors can add movement, color, and a unique look to your art journal pages. But you don't need to be an expert to achieve these results! In Watercolor Art Journaling, I will share how easy it is to start adding beautiful and colorful elements to your art journals with watercolors. Start by creating backgrounds and adding artistic details and embellishments to your pages. Then combine watercolors with other materials for one-of-a-kind effects. You'll finish out this class with a look at watercolor-like materials that react in the same way as watercolors. You'll unlock a world of possibilities with this fun, new medium!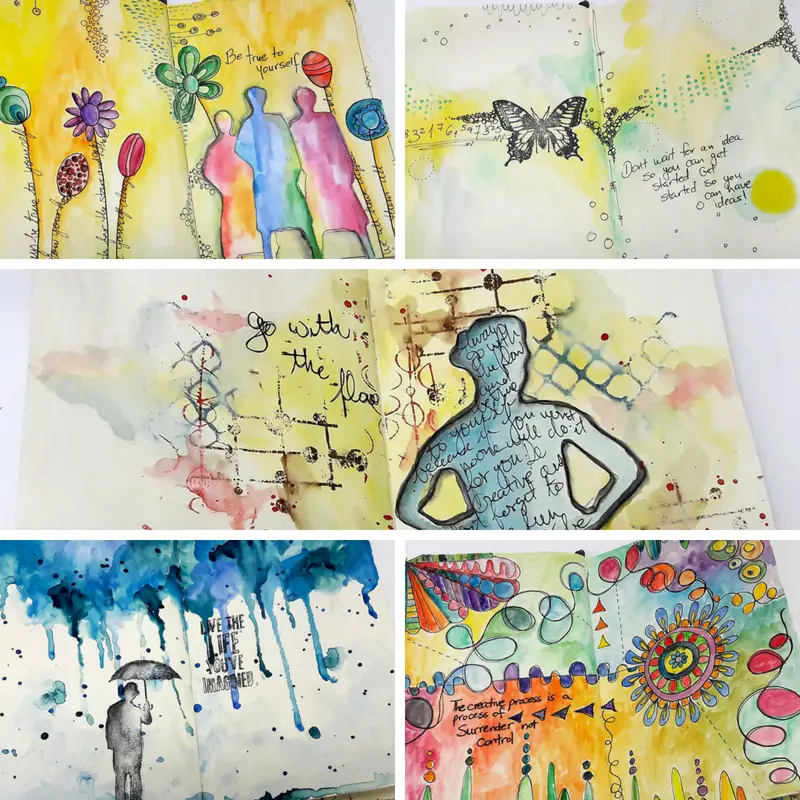 If you're worried that for this class you might need some fancy watercolors, brushes or papers don't worry! All the pages of this class were created with a simple brush and a very basic watercolor set on a regular art journal. So you have no excuses now... 🙂
Big Picture Classes offers you a FREE trial so you can take this class for free as well as my other classes or any other class on the website. Just click on the pink Start FREE trial button on the top and have access to all the classes you want!
Don't miss out! Keep up with all the crafty goodness by subscribing to the Einat Kessler creative newsletter
Have fun creating!