Hi dear crafty friends!
Today on Scrapbooking Tips: Making Your Own Flowers. There are a lot of amazingly beautiful embellishments out there but... first of all, you can't buy them all and second you often don't find exactly what you need in your stash. So here are a few ways to make your own embellishments!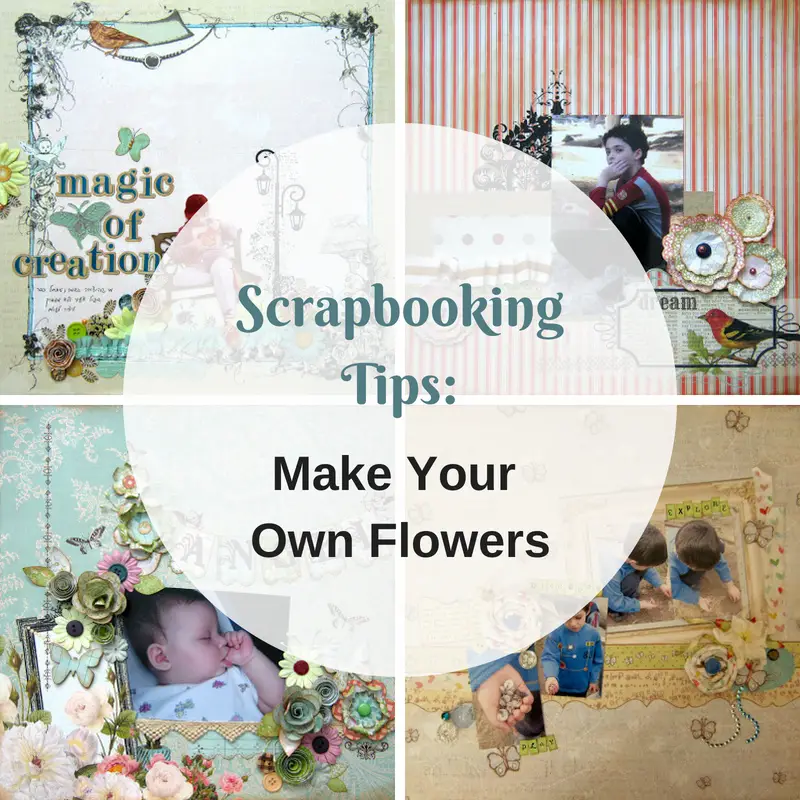 Scrapbooking Tips: Making Your Own Flowers
I have four favorite ways to make my own flowers:
1. Layering
Layer paper, fabric, felt or tissue! Create different layers of mixed materials or mixed sizes from cut out shapes, punched shapes or even stickers. Attach them together with a little foam tape for extra dimension.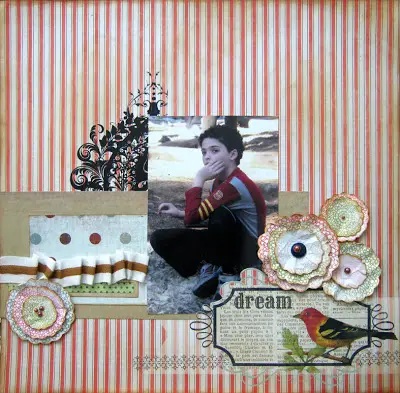 2. Rolling
Cut out a circle from double sided paper and then cut it into a spiral. Roll the spiral and then attach to end. You can change the size of the flower by changing the size of the circle. Check out the tutorial how to create these rolled flowers.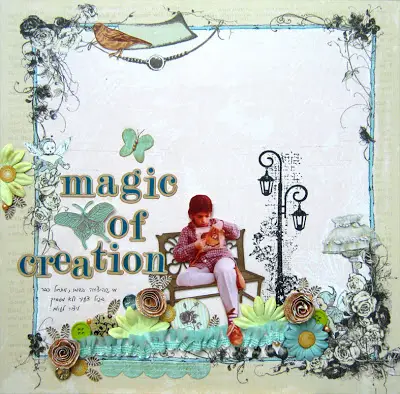 3. Paper piecing
This fun technique works great with building roses from punched out shapes. By simply making small changes to each punched flower shape you can achieve this beautiful rose. Here's the tutorial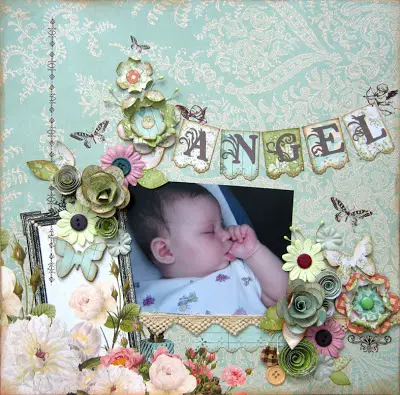 4. Fabric
I love fabric flowers because of their special texture and movement. They behave differently from paper and you can create a totally different looking flower. On this page I took strips of paper and rolled them into a spiral. Easy and fast!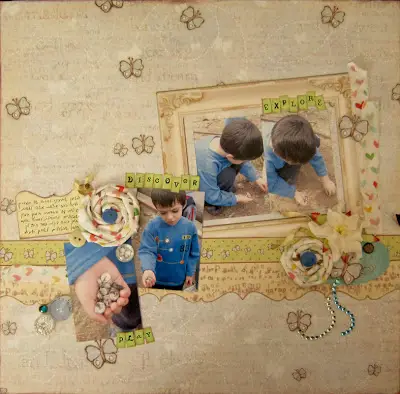 I hope these Scrapbooking Tips: Making Your Own Flowers will save you a little money and inspire you to create your own flowers that are always coordinating with your page design. If you want to check out more ideas to creating your own flowers click HERE
Don't miss out! Keep up with all the crafty goodness by subscribing to the Einat Kessler creative newsletter
Have fun creating!