This series is so much fun and it's almost ending. Today on 12 Cards of Christmas - Z Fold. This is another fast and easy card that has a great effect. I love those cards you can display on the mantel or a shelf. The 3D cards are not only the best for displaying they are the best to make. At least I think they are.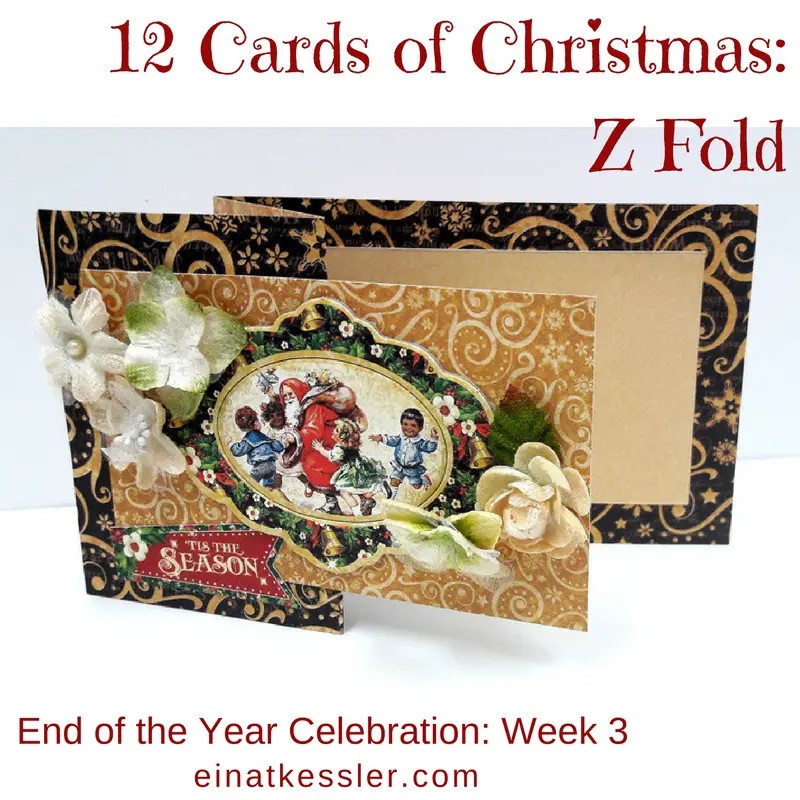 12 Cards of Christmas - Z Fold
Make sure to use a double sided cardstock for this card because both sides of it will be seen. You will not be able to use a regular card because this card's initial measurements require a 12x12 cardstock and for you to cut the card from scratch. It's much easier than you think! Just follow the step by step video to find out how to create it. You'll be surprised how easy and fast it is. If you want a smaller card cut a smaller piece of cardstock. This will also make a great place card for your holiday table.
Don't forget there's a giveaway!
In order to win a collection of 24 Christmas cards you'll need to:
LIKE my FB page
Leave a comment telling me what is your favorite thing about Christmas
Share!! Your friends will not want to miss this launch too.
The more comments you leave (only one comment per day per post) the more chances you have to win!!
The winner will be posted on next Friday's blog post!
Join the VIP Room where every month you'll get new class grade video tutorials, be the first to hear about new products and get access to printables, patterns, have more chances to win fabulous giveaways and much, much more!
Don't miss out! Keep up with all the crafty goodness by subscribing to the Einat Kessler creative newsletter
Have fun creating!