We're almost through with making 12 cards for Christmas, and I had SO much fun! I don't make a lot of cards and every time I'm doing this series I'm reminded how fun card making can be. It's sometimes challenging to limit yourself to a card size 🙂
Today's card is a really fun one with a surprise. When you open the card the paper inside "explodes" at you. I've used Ann Butler Faux Quilting Stamps to create an interesting pattern on the inside page and the Ann Butler's EZ Dee's letter stamps to add the word NOEL. Finally I used the little triangle stamps from Ann Butler faux quilting stamps to create a Christmas tree on the front of the card.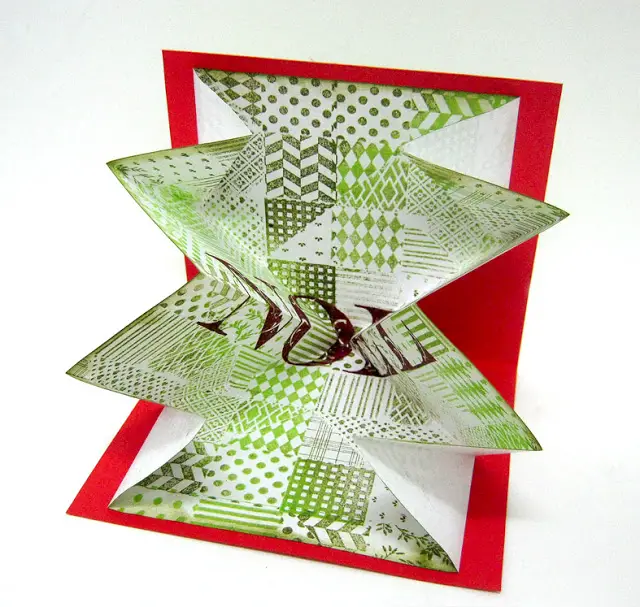 I have to say that this series has challenged me. Since I don't celebrate Christmas (I'm Jewish) I don't have a lot of Christmas craft supplies like stamps, dies, papers etc. I also don't want to buy too many supplies because my budget is limited and I'd rather spend it on supplies I can use all year long. So I need to come up with ways to use what I have in creative ways so I can create interesting cards that can inspire others.
All the cards designs can be a starting point for many different kinds of cards for every event or person you can think of. Just change the colors, patterns or sentiments but the technique and design can stay the same. So basically these 12 cards ideas can inspire you all year long!
Have fun creating!