Another one of my layouts is spotlighted in the Prima blog. This is one of my favorite photos of my son and it really came out beautifully in the layout.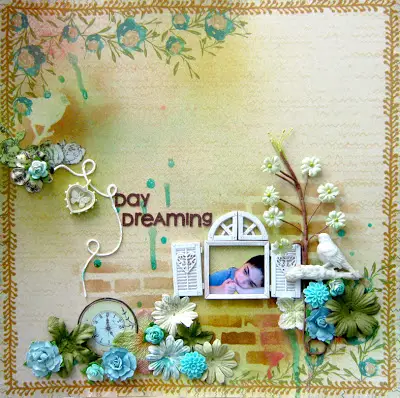 I used a small version of the photo on purpose so I can create a large white space on the layout. That white space gives the feeling of a small boy with big dreams. It's almost as if the dreams are actually floating around him.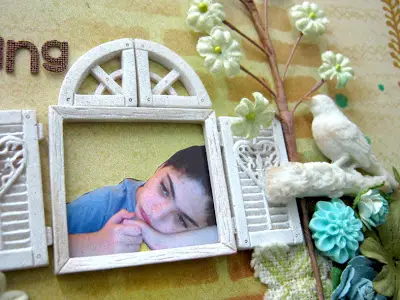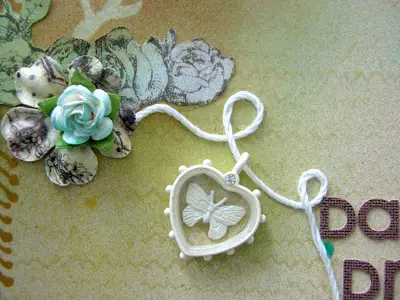 I also used masking, inking Glimmer mist and Glimmer glam to create a more rich background for the layout.
Have fun creating!
Einat