It's time for another Designer Crafts Connection blog hop. Every first Monday of the month will be the official hopping day, this wonderful group of designers will share with you great projects to help inspire you. The theme this month is Mother's Day, Father's Day or Graduation! I always make cards for my mom's birthday and mother's day but I realized I have never made a card for my dad. I know…I'm a bad daughter . So, this year I decided to mend my ways and make a card for my dad's birthday, which is in two weeks. This card is great for Father's day too, or even for your grandfather or husband.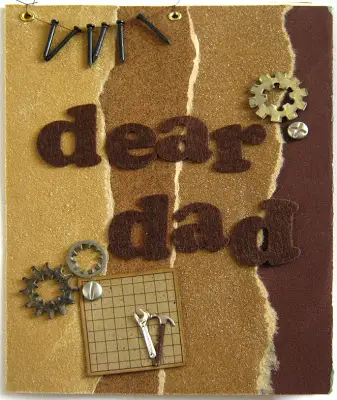 To make this card you will need:
1 card
4 different kinds of sanding paper.
Nuts and bolts or cog wheels
Nails
Brads
Journaling block or a tag
Eyelets
Letters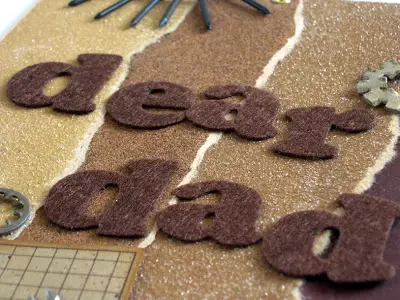 1. Cover the front of the card with torn pieces of sand paper.
2. Add your title. I used textured letters to add to the theme of my card.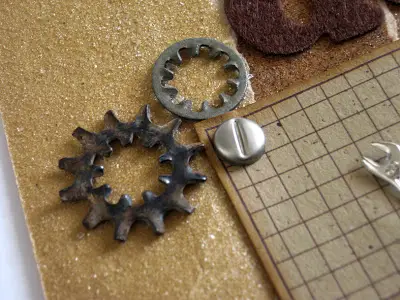 3. Add nuts, bolts or cog wheels.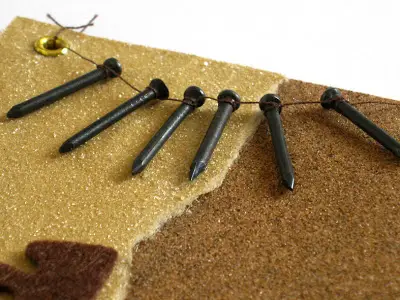 4. Tie nails to a thread and attach to the card with eyelets.
5. For finished touch add a journaling block or a tag embellished with special tool shaped brads.
Make your dad happy with a special card!
To continue hopping to the other 50+ professional designer's blogs for a lot of ideas and inspiration simply click on the Designer Craft Connection button on the right side of my blog.
Einat