Are you ready for Halloween?
I think it's one of the most fun days of the year (even though I don't celebrate it myself). All the spooky costumes, the decorations and the candy…well what's not to like right?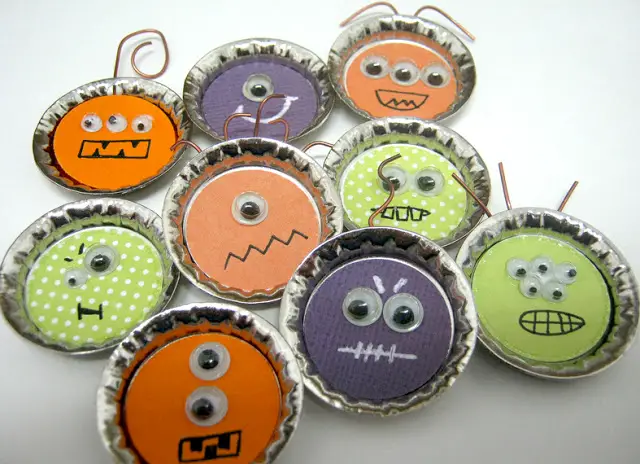 Here's a little fun and fast project I created using bottle caps and paper to get you in the mood, if you haven't started already… It's a great project for kids on a cold afternoon.
Here's how you can make yours:
1. Punch 1" circles from cardstock.
2. Create monster faces with combination of different size eyes. Draw different shaped mouths with black pen.
3. Create hair from metal wire: Cut pieces from metal wire and glue to the back of the bottle cap with tape. Cover it with a 1" circle. Shape the metal wire to create curls, straight or crazy shapes.
4. Use the bottle caps as party favors, napkin holders, decoration or embellishments for scrapbook layouts and cards.
The full supply list can be found here
Don't miss out! Keep up with all the crafty goodness by subscribing to the
Einat Kessler creative newsletter
Have fun creating!