"Risk is essential. There is no growth of inspiration in staying within what is safe and comfortable. Once you find out what you do best, why not try something else?" Alex Noble
I decided to take a risk, to go out of my comfort zone and try something else. One of my favorite techniques is interactive design, a design with moving parts, what is also known as paper engineering. I love creating layouts with moving surprises in them that make the layout really fun to look at. Recently we've been having a lot of family time together, that inspired me to create a layout with a new and different never tried before moving mechanism. I call it "open and shut".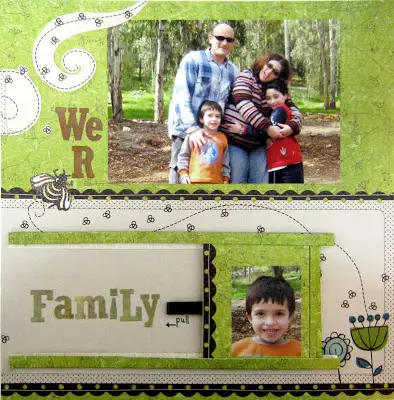 When you open the little tab you discover three shutters that open to a row of small photos. I kept the design simple and left the stage to the moving parts.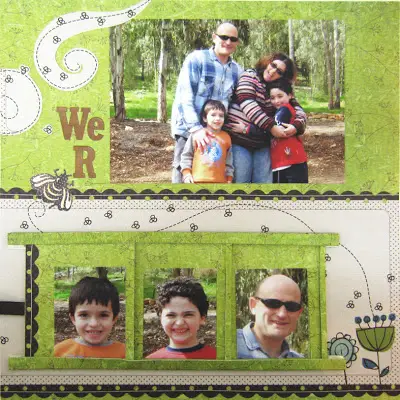 You should try to create something that moves on your next project. It makes any project fun and surprising!
Einat