Hi dear crafty friends!
Today I'm sharing my Watercolor Houses Art Journal Page. You probably noticed I really enjoy working with watercolors lately and this page is all about watercolors and how to use them.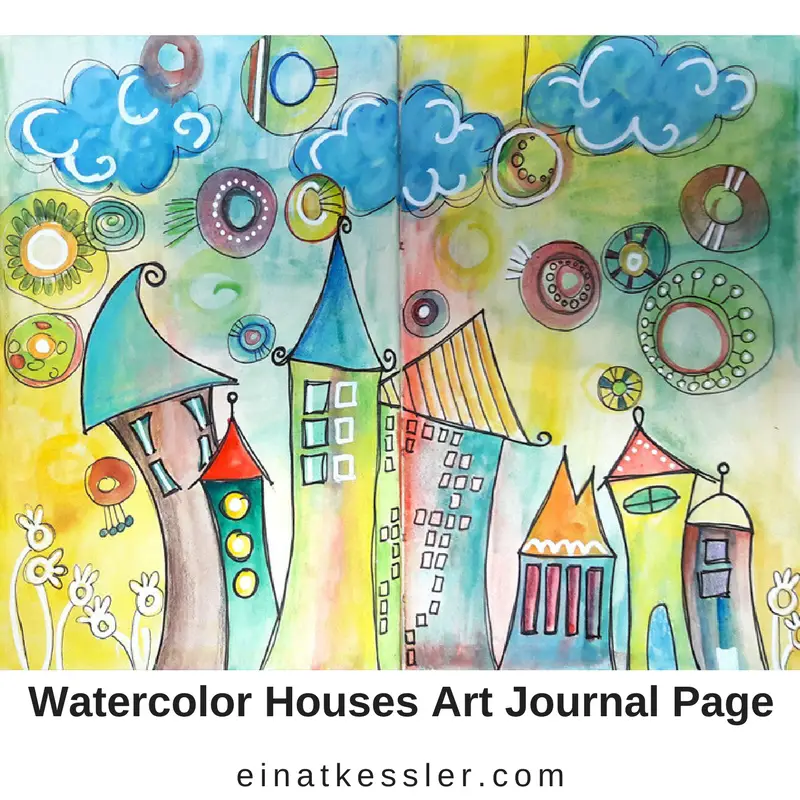 Watercolor Houses Art Journal Page
I decided to create this page with a whimsical and funky look for two reasons. First, it's fun and liberating to create a page that is not subjected to any rules. After all if you draw bent houses with weird looking roofs you can then color them anyway you want and go crazy with your watercolors. Second, drawing defined shapes gave me the opportunity to teach you some easy techniques to work with watercolors.
The full step by step video of the Watercolor Houses Art Journal Page is available in the VIP Room as part of the Year of Art Journaling series where we learn all there is to know about art journaling. We experiment with materials, learn techniques and practice expressing ourselves through art. You can join at any time and have access to this tutorial. the full Year of Art Journaling series and all the other video tutorials in the VIP Room! So don't wait join now!
Don't miss out! Keep up with all the crafty goodness by subscribing to the Einat Kessler creative newsletter
Have fun creating!