Today I want to share with you the basics of How to Create Altered Art. Altered art is transformation or 'alteration' of ordinary, everyday objects into decorative pieces using a wide variety of different techniques and materials. It describes a way of recycling, and giving new life to, all sorts of commonplace and functional (or perhaps even useless) items for ornamental purposes.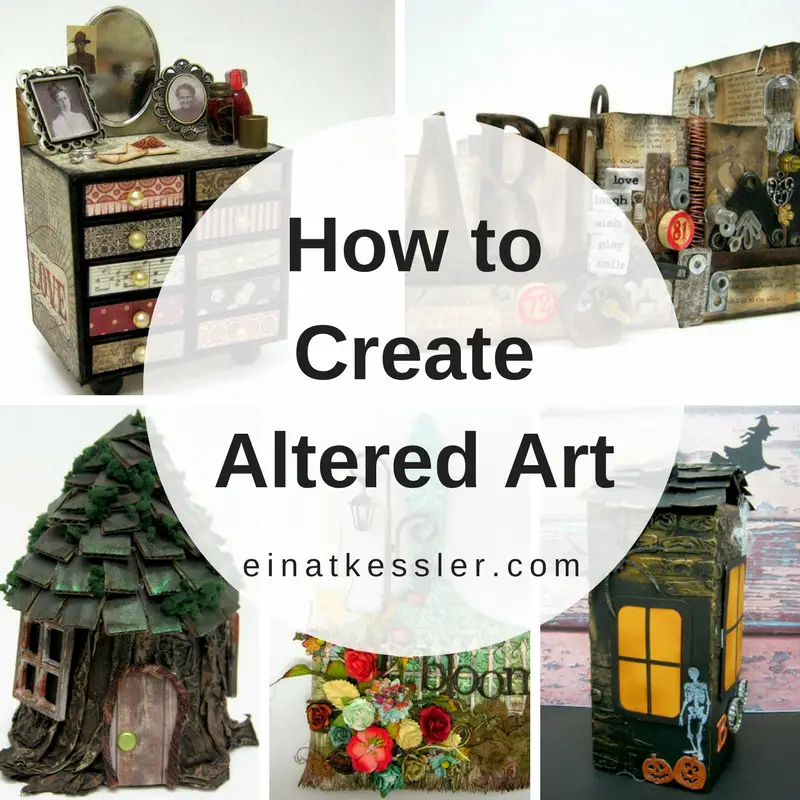 How to Create Altered Art
Find your object
First you need to start with finding the object you want to alter. It sounds a little easier than it is because when choosing your object you need to consider a few things. First what do you want to make. If you want to create a mini album you can't use a plastic box. Second you need to figure out what materials you need to create your project. For example if you want to alter a metal box you need gesso to prime it, acrylic paints, waxes and alcohol inks. If you want to add other embellishments you need the right glue as well.
Collect alterable items
I recently got a comment on my YouTube channel saying they are jealous of my steampunk stash and they wish they had a stash like that. I do have a large stash but it's because I've been collecting stuff for a long time. Where ever you go always remember your stash in the back of your head. You'll be surprised at what you find. Broken clocks and jewelry, used card lights, old keys, postcards and old photos and rusted screws or hinges all can be found in your friends and family's homes. Also be on the lookout for empty boxes and tins, used disks or coasters and other items you can alter.
Think outside the box
Even the most unexpected items can be altered. When you get an idea for a project before you go shopping for supplies think if you can alter something you already have. This not only get your creative juices flowing but altered art is also good for the environment!
Here are a few of my altered projects all with step by step video tutorials:
Faux Wood Fairy House: altered flower pot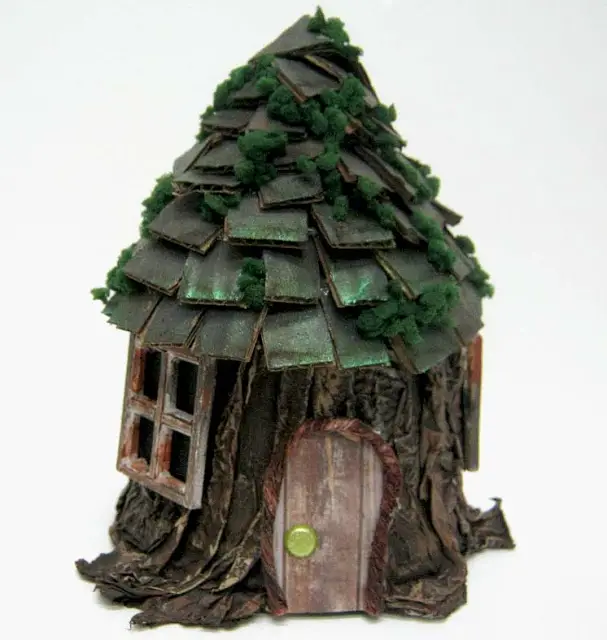 Steampunk Desk organizer: altered tp rolls and boxes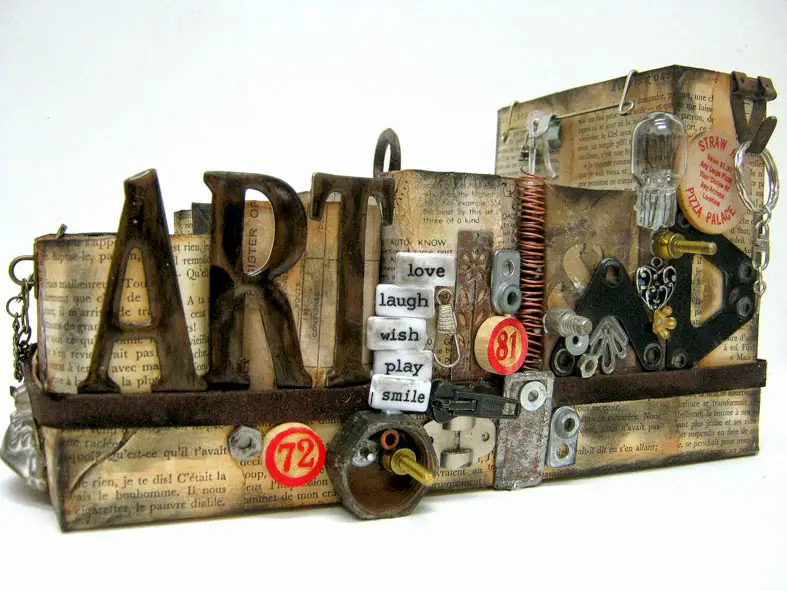 Matchbox Vanity: altered match boxes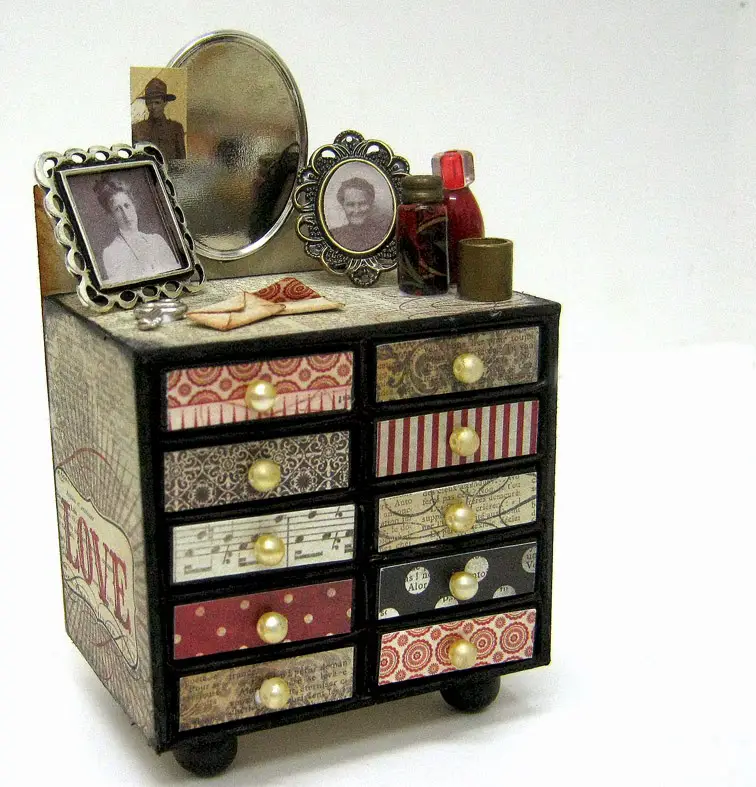 Altered Paintbrush: altered paint brush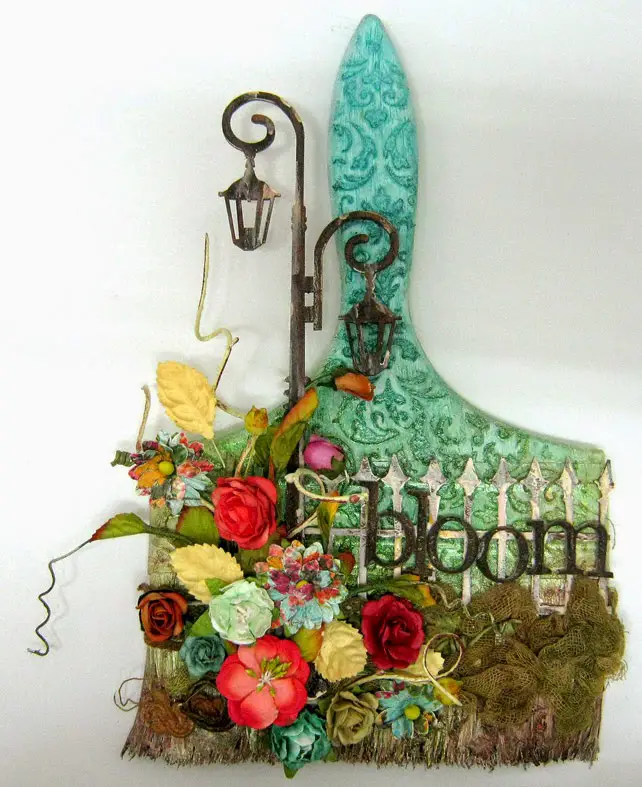 Spooky Halloween House: altered milk/juice carton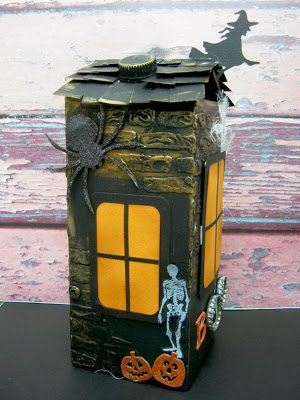 If you never tried altering until today I hope this guide on How to Create Altered Art along with the video tutorials convinced you to try!
What is your favorite altered project?
Have you Joined the VIP Room? Where every month you'll get new class grade video tutorials, be the first to hear about new products and get access to printables, patterns, have more chances to win fabulous giveaways and much, much more!
Don't miss out! Keep up with all the crafty goodness by subscribing to the Einat Kessler creative newsletter
Have fun creating!