Hi dear crafty friends!
Today I want to share with you a Double Frame Canvas for Studio 75 DT. This canvas is a combination between paper crafting and mixed media. You don't always need to have a full mixed media background or project to get pretty steampunk piece.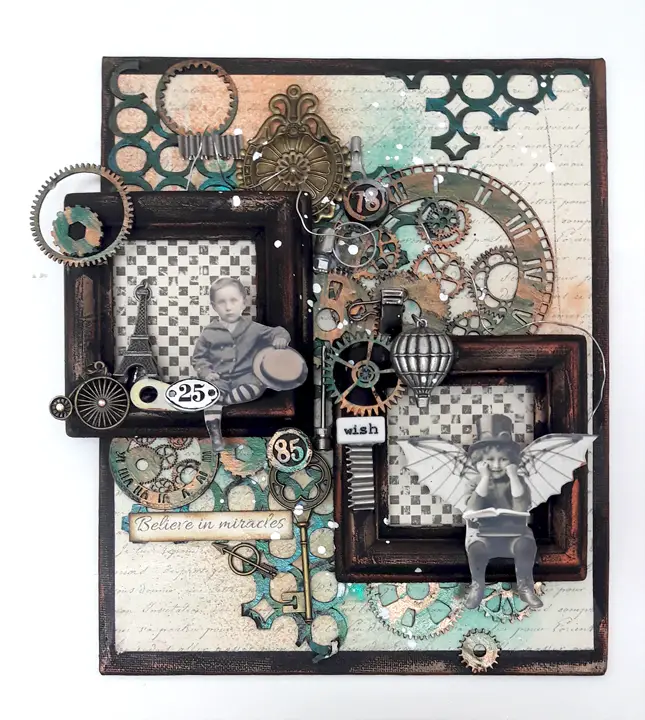 Double Frame Canvas. Studio 75 DT
I started with painting the edges of the canvas with black gesso. Then I attached a piece of pattern cardstock on top. I used the Mrs & Mr collection by Studio 75. For added texture I added chipboards which I painted with acrylic paints to the background. I added two frames as my focal points for the vintage photos I used.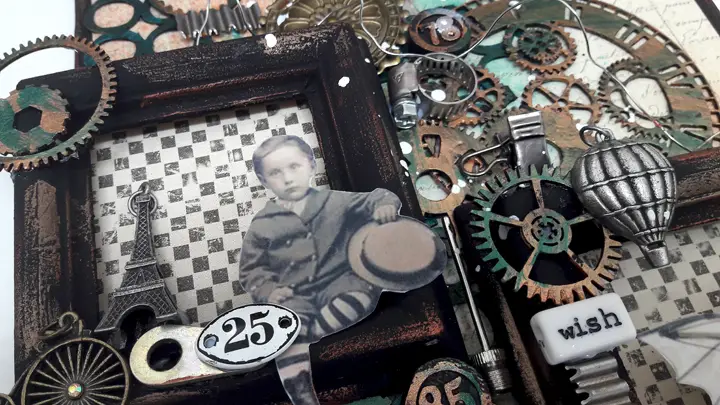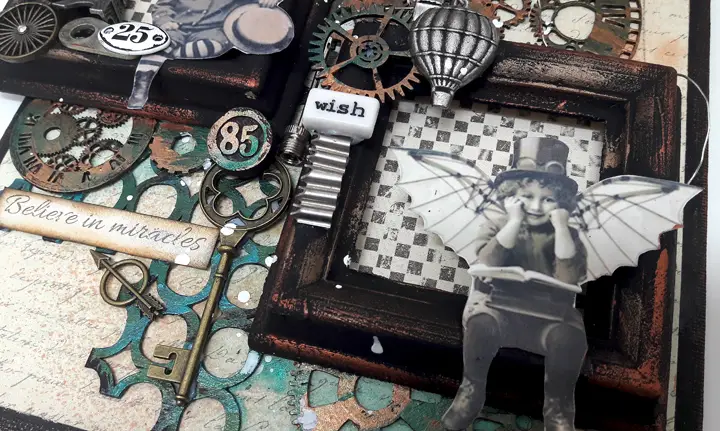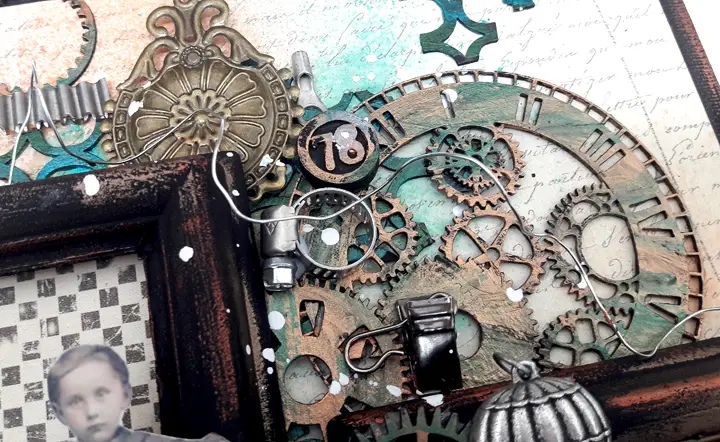 To enhance the steampunk look I added some metal embellishments. When you use metallic paints, cogwheel shaped chipboards and metal parts you can have that steampunk look on any project!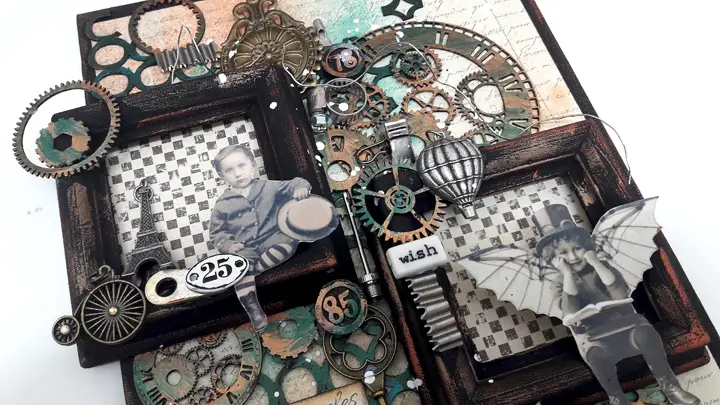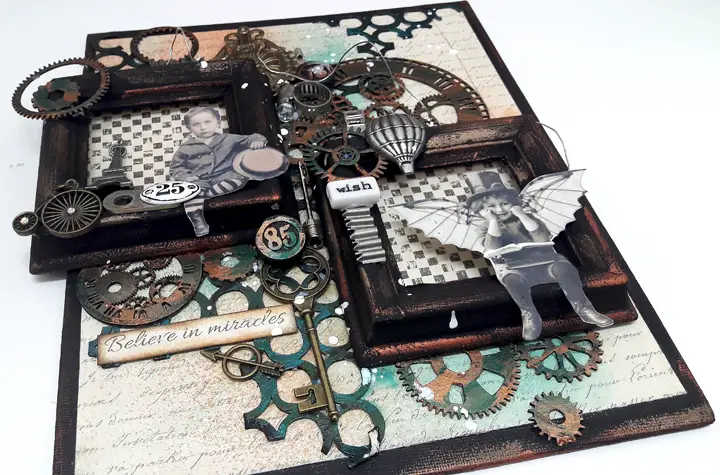 Have you Joined the VIP Room? Where every month you'll get new class grade video tutorials, be the first to hear about new products, get access to printables and patterns, have more chances to win fabulous giveaways and much, much more!
Don't miss out! Keep up with all the crafty goodness by subscribing to the Einat Kessler creative newsletter
Have fun creating!