Hi dear crafty friends!
I want to share with you my Foamiran Flowers Card and Tutorial. This is a card I created as part of my Scrap & Craft design team. Other then beautiful papers and chipboards I used Foamiran to create the flowers on the card.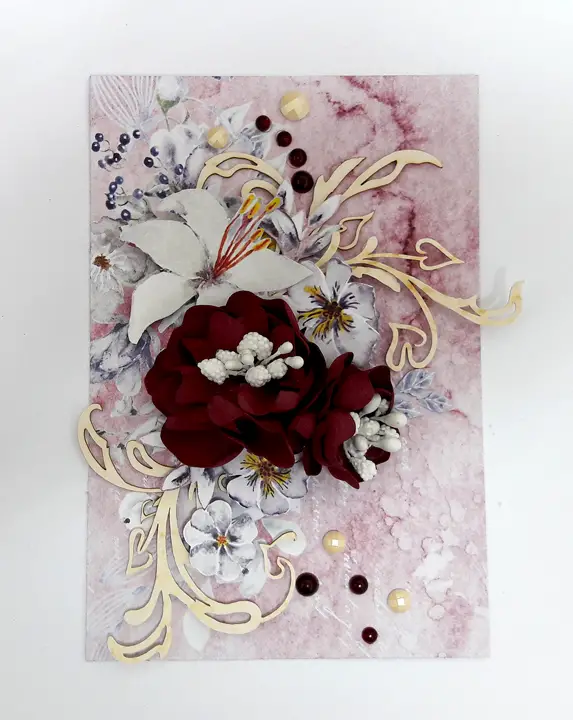 Foamiran Flowers Card and Tutorial
What is foamiran?
Foamiran is a stretchy material (foam) 0,8 mm or 0.6 mm thick which looks like paper. It reacts to heat and it is easy to shape when warm. Please note that this is a special kind of foam dedicated to flower making. It's not ordinary craft foam 2 mm thick Which you can buy in crafts stores with products for kids.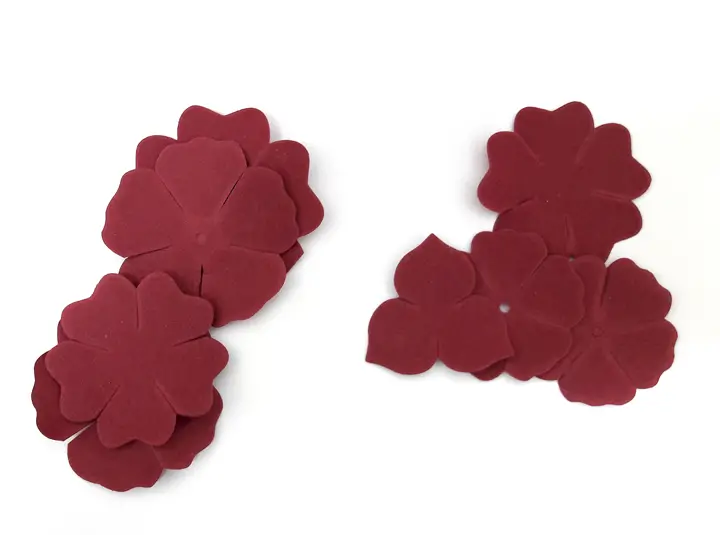 Start by cutting out flowers in two different sizes. You can use any flower die you have in your stash. It will not work with punches but if you don't have any dies you can trace a flower pattern onto the foam and cut with scissors.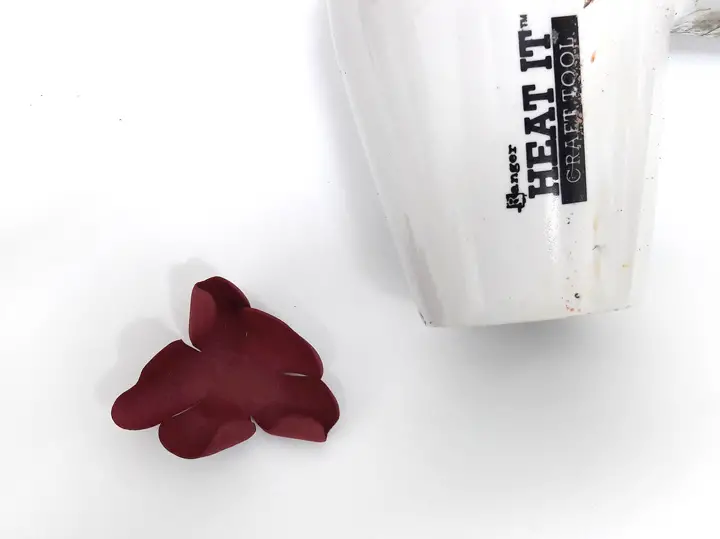 The next step is to give the flowers dimension and texture. The material reacts with heat. So simply heat the foam with your heat tool until it curls. To give it extra texture wrinkle the flowers with your fingers. Then open each of the flower and straiten the petals a little.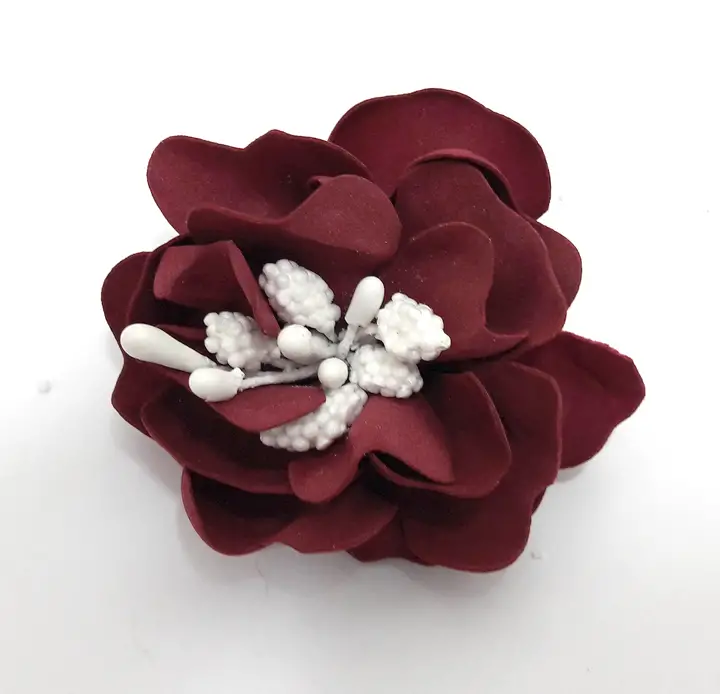 Layer the flowers one on top of the other and attach together with stamen, brad or a flower center.
Add the flowers to any project you want!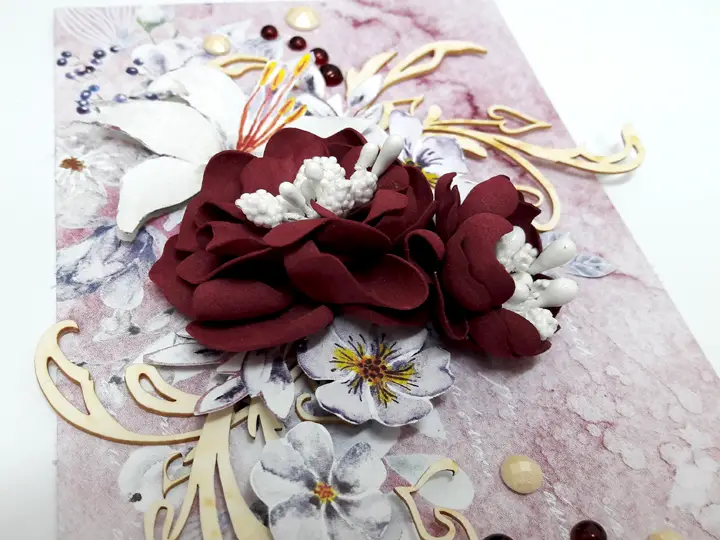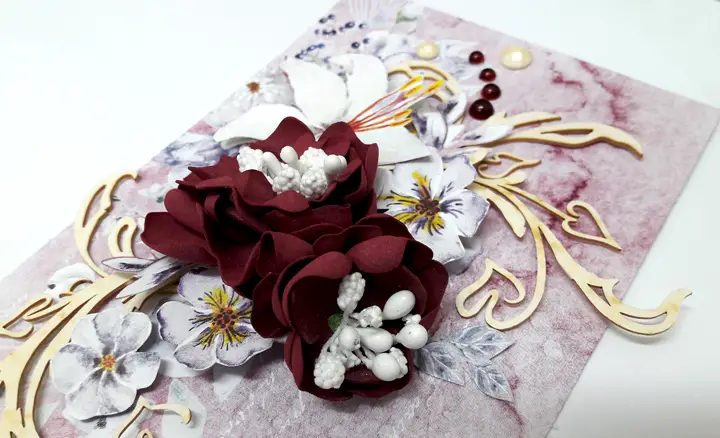 I love making these flowers. They are so easy to make and so versatile! I hope you liked my Foamiran Flowers Card and Tutorial.
Don't miss out! Keep up with all the crafty goodness by subscribing to the Einat Kessler creative newsletter
Have fun creating!