Hi dear crafty friends!
Today I want to share with you my new House Printers Tray. I'm teaching how to create this project in a new class at the Touch of Art store. I'm really excited to teach this class for people who never created a printers tray before.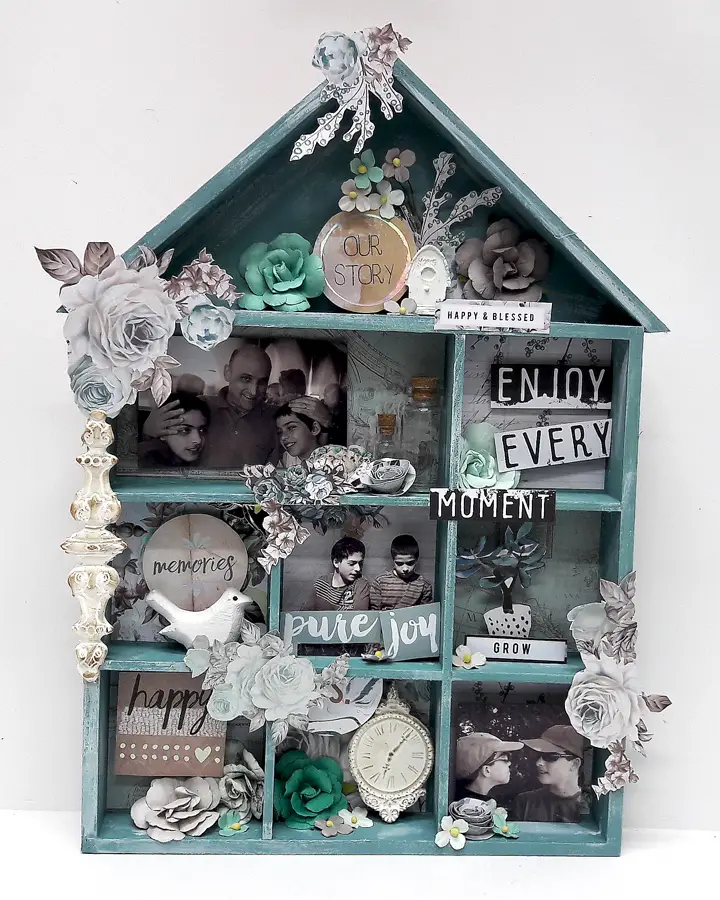 House Printers Tray
Printers trays are one of my favorite things to create. Although they take time it's so much fun to create. The thing I enjoy the most is plan and find little items to put inside the different parts of the tray as well as making my own embellishments. I'm always on the lookout for 3d items of any theme in the hopes of finding a place for them in a future printers tray I'll create.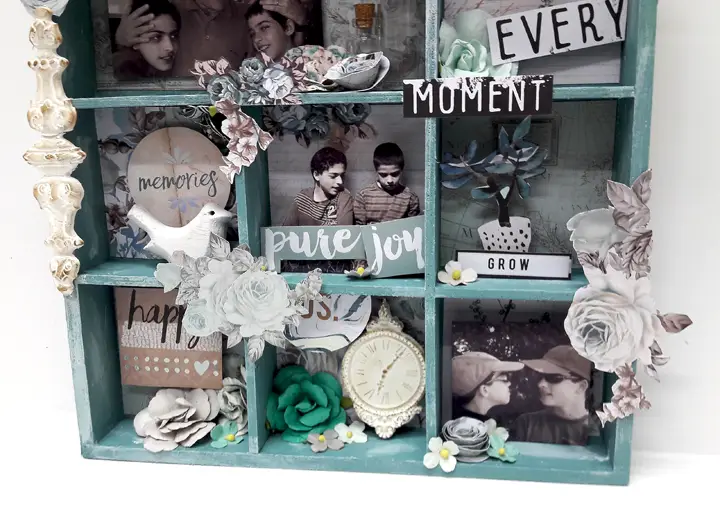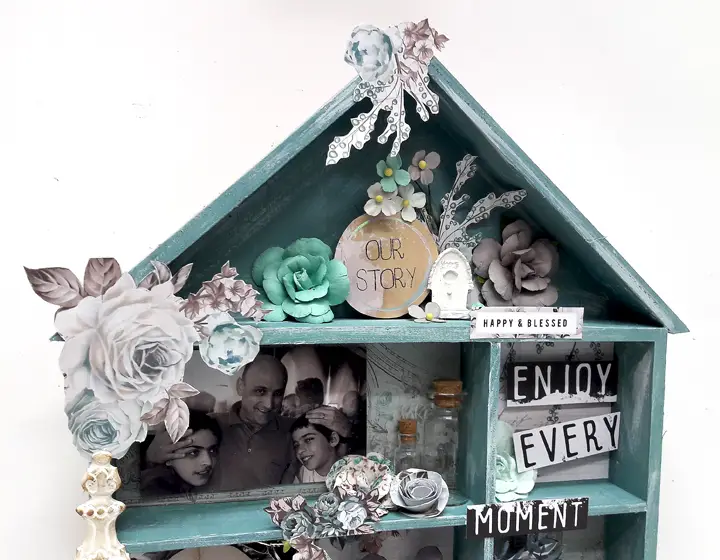 This project is about family so I also included some photos of my kids. You might not believe it but I only used a little paint, less than 4 pattern papers, a few flowers and some 3d items to create this tray. So if you thought you need to overload your printers tray with embellishments you can now see you don't really have to.
I hope this House Printers Tray has inspired you to create your own project and if you're in the neighborhood come on and take the class!
Have you Joined the VIP Room? Where every month you'll get new class grade video tutorials, be the first to hear about new products, get access to printables and patterns, have more chances to win fabulous giveaways and much, much more!
Don't miss out! Keep up with all the crafty goodness by subscribing to the Einat Kessler creative newsletter
Have fun creating!