Hi crafty friends!
I have two important questions for you: would you like to take your mini scrapbooks to a different level but don't really know how? Are you confused with all the interactive techniques and pages out there? inter-ACTIVES: The Ultimate Interactive Mini Album Series is the most comprehensive, elaborate and easy to understand series about interactive design.
inter-ACTIVES: The Ultimate Interactive Mini Album Series
You will learn how to build moving paper mechanisms starting from the easiest to the more complicated, create interactive pages with extra space for photos and journaling and combine different mechanisms on one page. You will find out how to maximize your supplies, design your own coordinating embellishments and add interactive inserts to your pages. You will also learn how to build a binding mechanism, assemble the cover and bind all the pages into a mini album.
It includes 6 lessons. Each lesson is dedicated to a different interactive technique and mechanism building and will include several pages. The final lesson will teach you how to bind all the pages and create the binding mechanism and cover. When you complete the mini album it will be a reference book for the different interactive techniques for any other mini albums, cards or journals.
inter-ACTIVES: The Ultimate Interactive Mini Album Series
» 15 pages with 27 interactive mechanisms
» 6 lessons with 20 step by step videos
» Detailed PDF instructions and cutting guides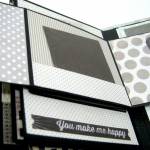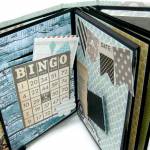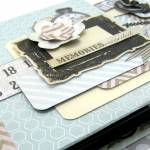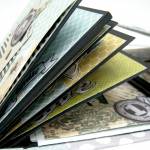 There are two ways you can follow the series and complete the mini album:
Online class
A self pace online class that includes a private classroom with a student's forum hosted on Google sites with a lifelong access. You can watch the lessons as many times as you like, pause and re-watch at any time. All for ONLY 40$! Sign up for the class.
VIP Room Series
Six lessons on the VIP Room private blog. Each lesson includes a detailed blog post, downloadable files and a video tutorial. BUT WAIT! when you join the VIP Room you get access not only to The Ultimate Interactive Mini Album Series but to ALL the content in the VIP Room, so basically you get much more than just a six lesson series! Join the VIP Room for ONLY $5 a month.
Whatever option you choose inter-ACTIVES: The Ultimate Interactive Mini Album Series will give you the perfect platform to learn all there is to know about interactive design and moving mechanisms in scrapbooking and mini albums. You definitely don't want to miss this!
Don't miss out! Keep up with all the crafty goodness by subscribing to the Einat Kessler creative newsletter
Have fun creating!