Hi dear crafty friends!
usually an art journal page is a spread of two papers or even just one paper. But today I want to share with you an Interactive Art Journal Page which is basically four pages or two spreads! As you can see there is a large spread and in the center of it a smaller page with both sides designed.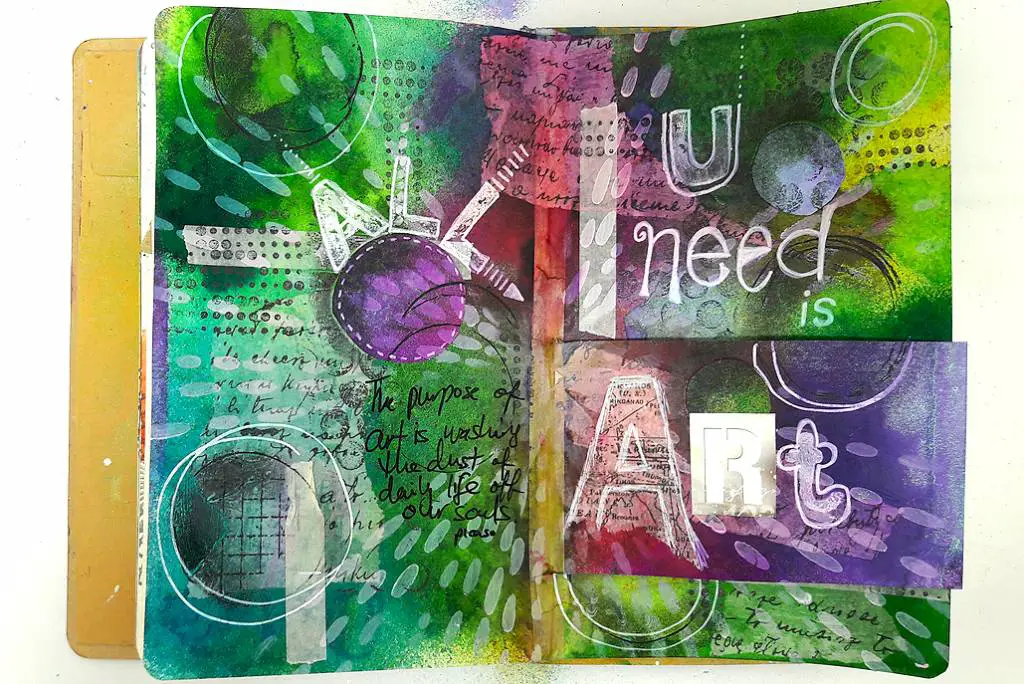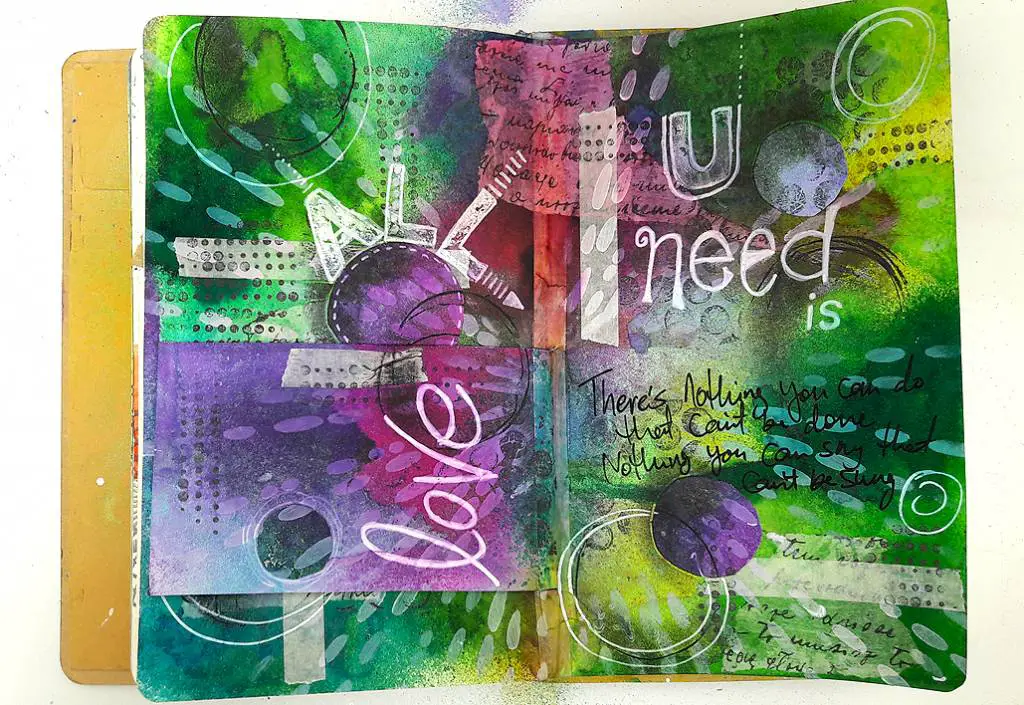 Interactive Art Journal Page
The secret to this page is to create two different sizes of pages so the smaller page will be in the front while the large spread is in the back. They are both visible because the smaller spread doesn't cover the spread underneath.
To create this Interactive Art Journal Page I worked simultaneously on all sides and when the background was finished I cut the top spread into size. This created the little spread in the center. Then I could add details to the different sides of the pages.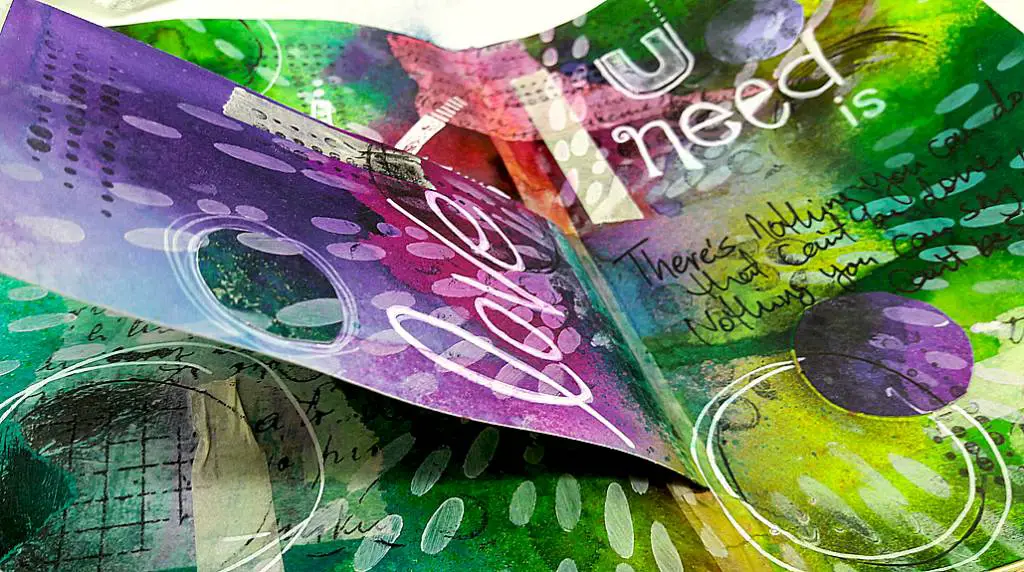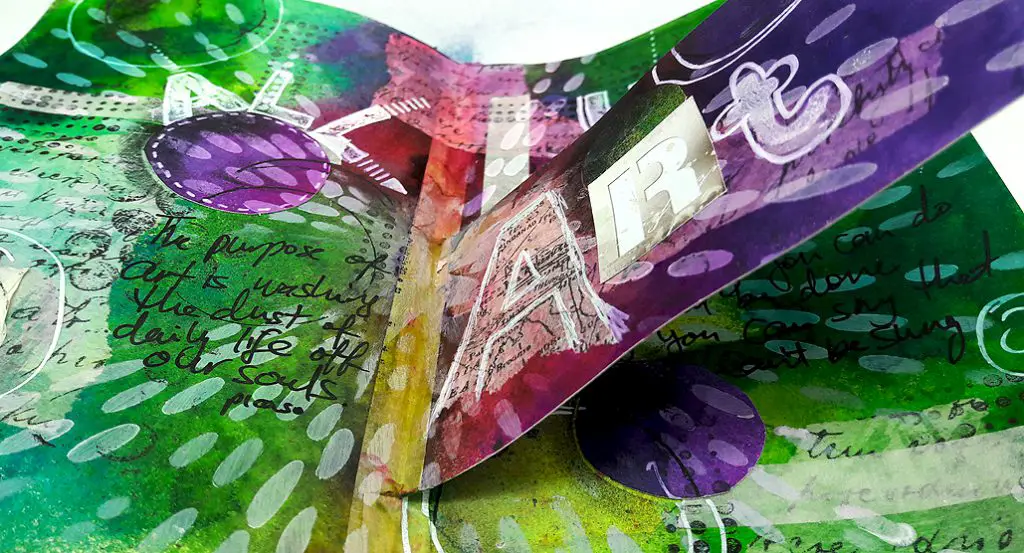 With this technique you can create art journal pages with more than one smaller spread. You can create a third and even a fourth spread cutting each of them into a different size and placing it in a different position in relation to the other spreads.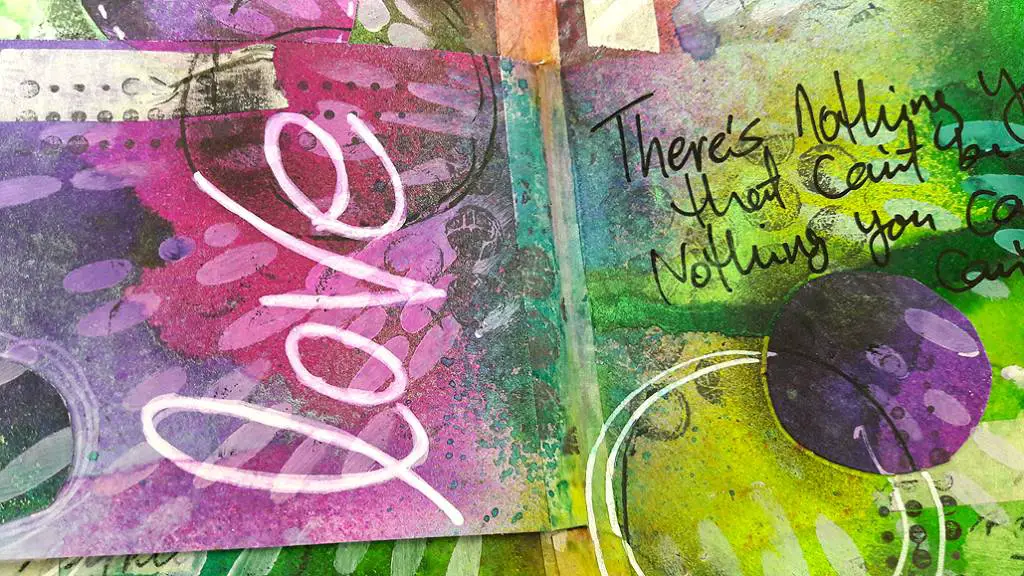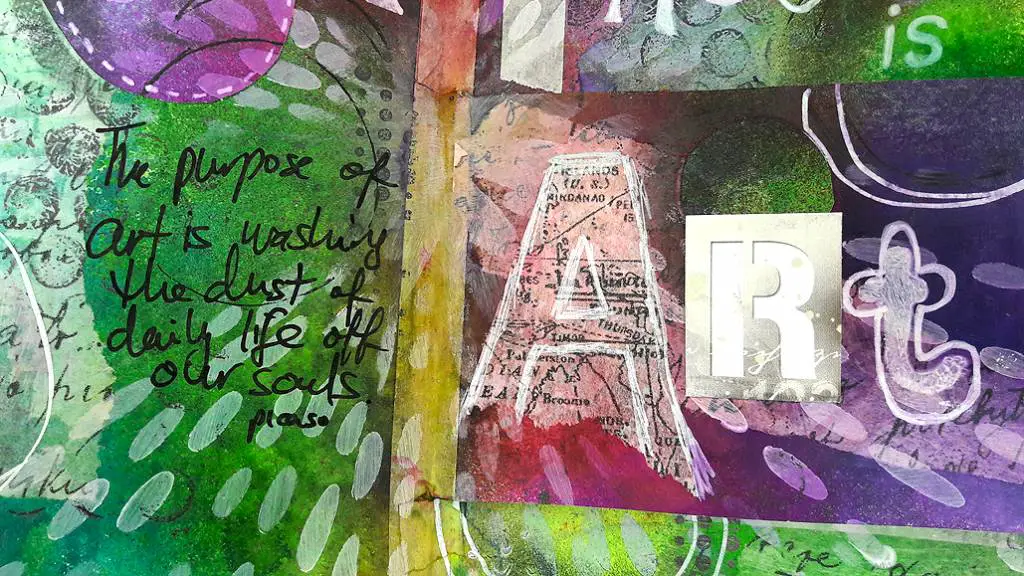 If you want to learn how to create such an art journal page and see the full video tutorial visit Big Picture Classes. There you'll find my art journaling class: Artful Words. You can take it completely FREE if you sign up for the FREE Trial they offer. You'll have unlimited access to other classes as well!
Don't miss out! Keep up with all the crafty goodness by subscribing to the Einat Kessler creative newsletter
Have fun creating!