Hi dear crafty friends!
Do you have a lot of chipboard leftovers? letters, pieces you can't find what to do with and even the chipboard sheets that held the shapes you already used. I don't throw them away and I have a LOT! So today i want to share with you how to create a Leftover Chipboard Mixed Media Canvas.
Leftover Chipboard Mixed Media Canvas
For this canvas I used an 8x8 canvas. First I added a little texture to the background with a stencil and modeling paste. Then I started adding leftover chipboard letters.
The next step was to add leftover chipboard sheets in the center to add height to more chipboard shapes like borders and frames. I also used circle chipboards that had the letters in them.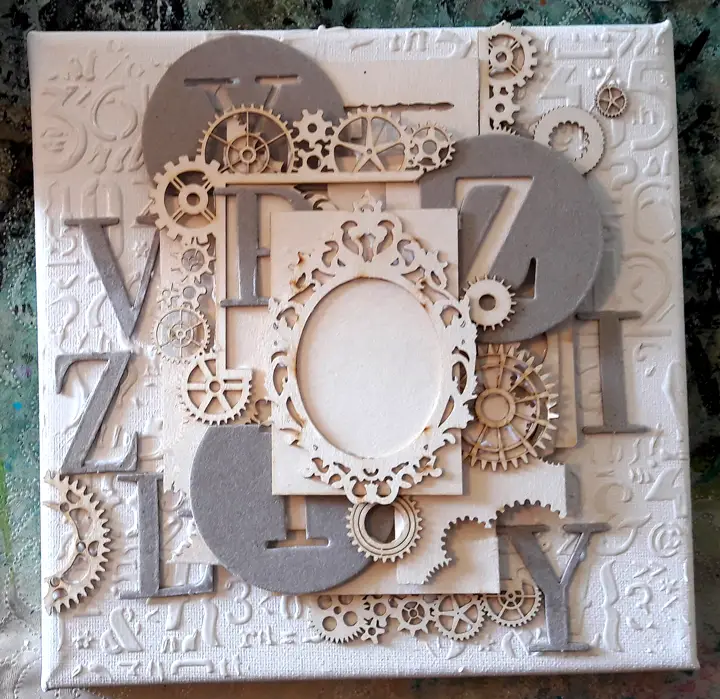 Then I painted everything with black gesso and added metallic paints. To finish the canvas I added a few metal shapes to compliment the paints. The final touch was to add a little waxes to enhance the metallic effect.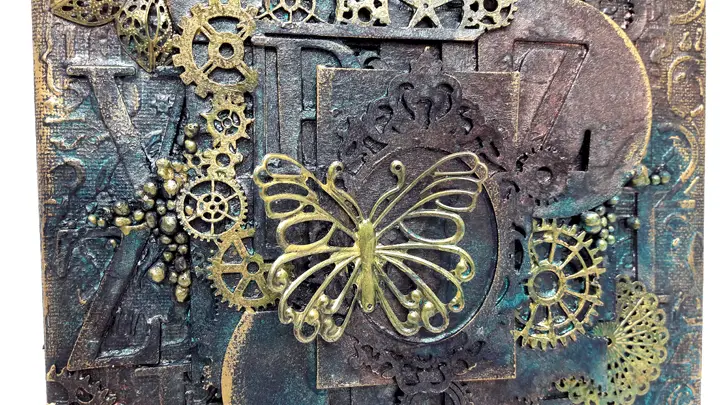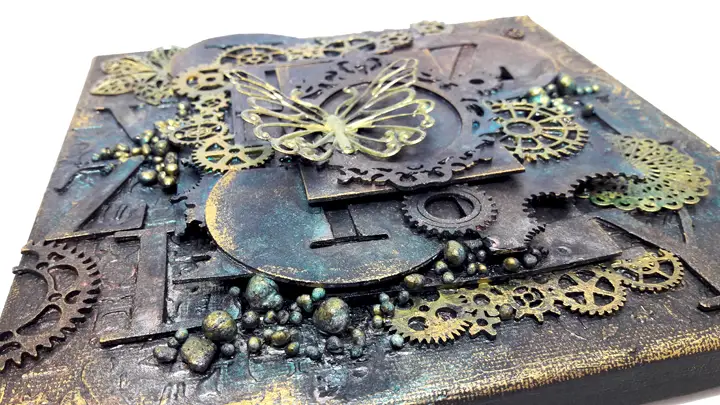 I hope you'll try to create a Leftover Chipboard Mixed Media Canvas with all the pieces you have in your stash. Let's use our supplies this year and make room for some new ones 🙂
Have you Joined the VIP Room? Where every month you'll get new class grade video tutorials, be the first to hear about new products, get access to printables and patterns, have more chances to win fabulous giveaways and much, much more!
Don't miss out! Keep up with all the crafty goodness by subscribing to the Einat Kessler creative newsletter
Have fun creating!