Hi dear crafty friends!
I have a new project to share with you. It's a LOVE Mixed Media Canvas I created with the photos of my husband and boys. I was inspired by More than Words June challenge that seems to be created just for me: Father and Steampunk.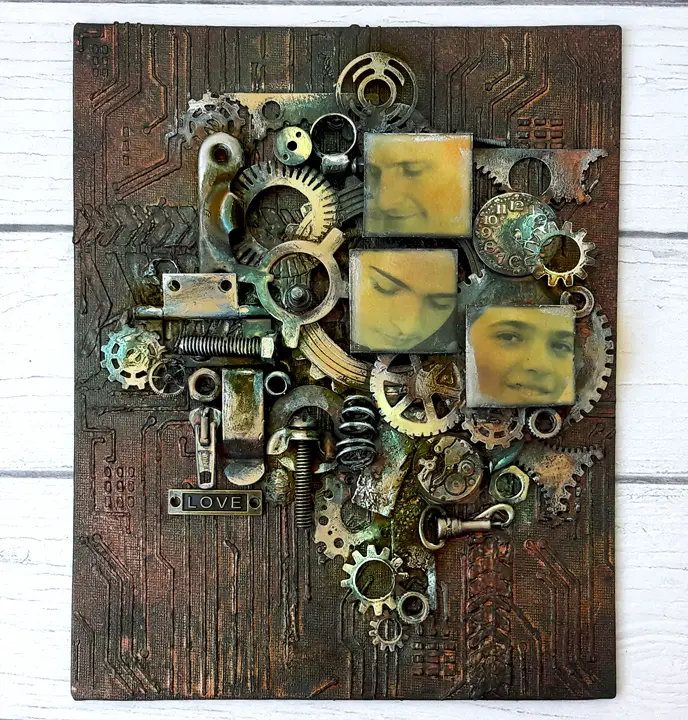 LOVE Mixed Media Canvas
It's clear that this theme is totally me so I just had to create something. I usually create mixed media canvases in a steampunk style without photos, so my problem was how to incorporate photos in this canvas. I decided that close up photos would be the best but I had to cut them from different photos so the colors didn't match. So I first turned them into black and white photos and after I printed them on regular, not photo paper I want over them with a few colors of distress ink to give them the same color as the metal.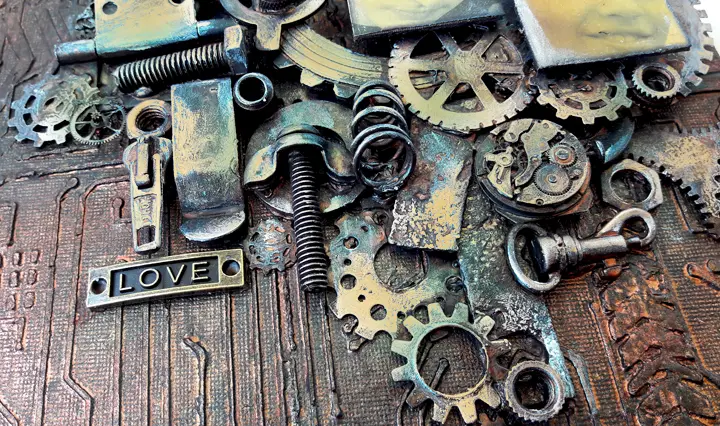 The creation process of this canvas was done in the usual way that I've shown you before. Only after the canvas was done I added the photos, mounted on chipboard. 
Have you Joined the VIP Room? Where every month you'll get new class grade video tutorials, be the first to hear about new products and get access to printables, patterns, have more chances to win fabulous giveaways and much, much more!
Don't miss out! Keep up with all the crafty goodness by subscribing to the Einat Kessler creative newsletter
Have fun creating!