Hi dear crafty friends!
Today I want to share with you my 52 Mixed Media Altered Playing Cards. I created them over a period of a few weeks and I used many different mixed media techniques. The fun part of this project was to create a new mixed media "world" on each card.
Mixed Media Altered Playing Cards
each of the 52 cards got a word. These words were all positive, inspiring and empowering words that make me happy. If you decide to do this project you can pick your own words or use some of mine 🙂
The first step of the project is to cover all the cards with a coat of white gesso. This will enable you to add any medium or material to the surface of the card.
Here's the list of techniques and supplies I used on all my 52 Mixed Media Altered Playing Cards:
Spraying, acrylic paints, water stenciling, distress inks, alcohol inks, card painting, doodling, washi tape, triple stenciling, micro beads, paper collage, stamping, creative series building, distress markers, color blending, dripage, black and white, whimsical and crazy, transfer, modeling paste, 3D effects with paper, embossing, negative stenciling, drawing, dabbing, masking, journaling, punching distress inks and water, washi tape resist, faux mosaic, DIY tissue paper, texture, brayer background, mono printing.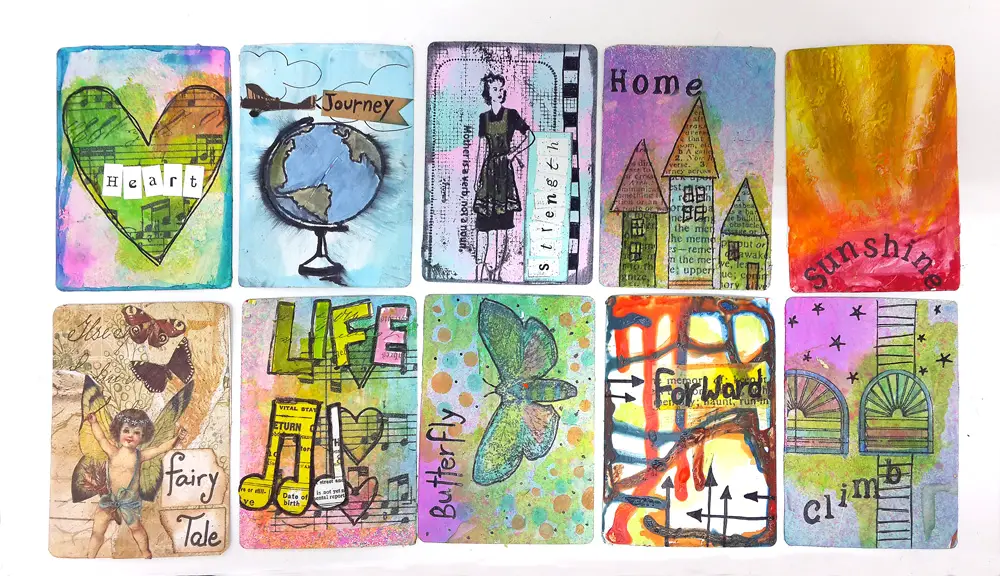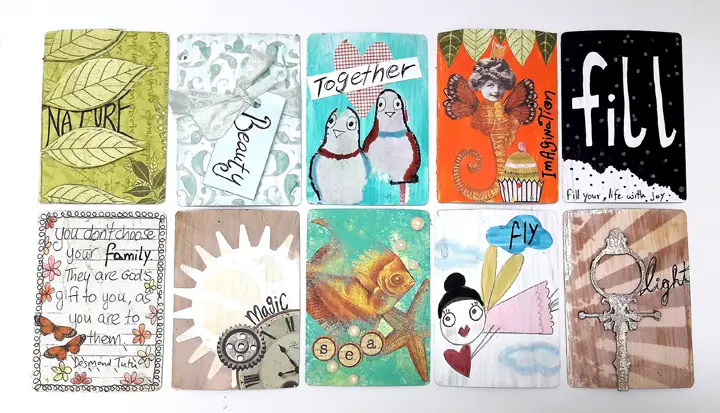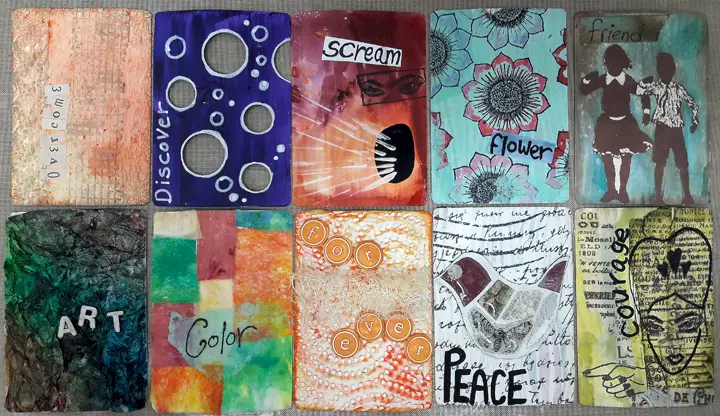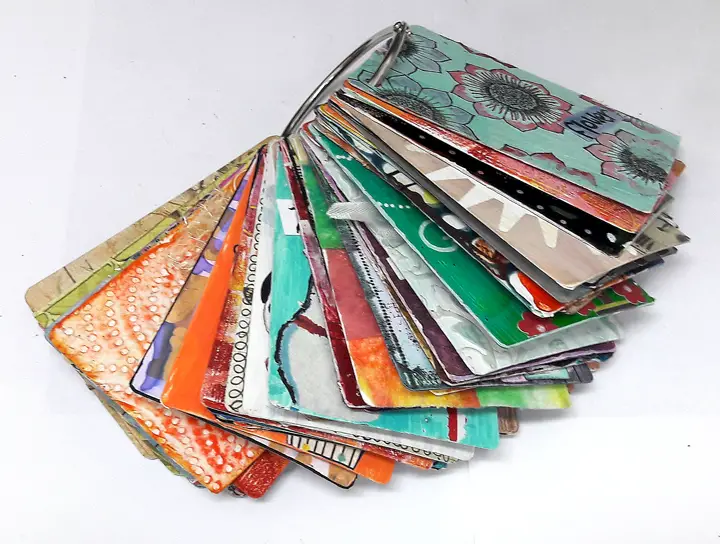 Did you even know there were so many techniques and supplies to use in mixed media? And that's not even all of them...
It was so much fun to create these Mixed Media Altered Playing Cards. And if you never did mixed media before this is a great way to start because it's in a small scale. It's much less intimidating to work on a small card and experiment with a technique that work on a large scale project. I hope you'll give it a try. You can come up with your own techniques or just do those you feel comfortable with. Just start to incorporate a little mixed media in your projects you will not regret it!
Don't miss out! Keep up with all the crafty goodness by subscribing to the Einat Kessler creative newsletter
Have fun creating!