Hi dear crafty friends!
I get a lot of questions about the glues i use so today i want to share with you My Top 3: Adhesives. These are my favorite glues to use on my projects but it doesn't mean they are the best and you can use any glue you have in your stash.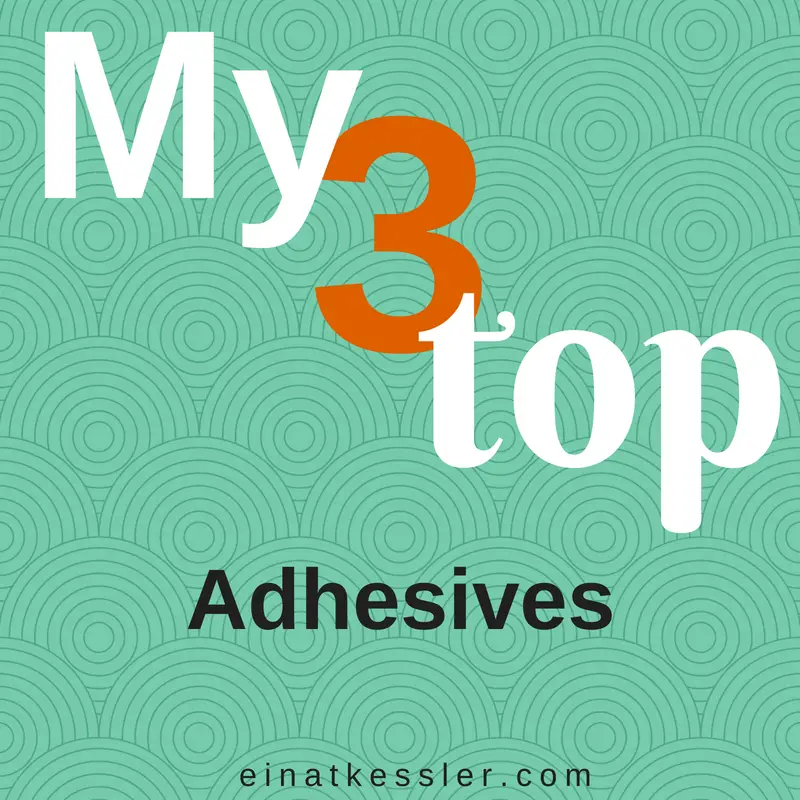 My Top 3: Adhesives
Tacky Glue
Tacky glue is an all purpose glue that can be used for a lot of applications. It has been around for more than 50 years! It is a white liquid glue that dries clear and is strong enough to hold paper, fabric and wood. I especially like the bottle that stands on its head so I don't need to wait for the glue to come out of the bottle.
Double Sided tape
This dry glue is great to use on paper crafts. My favorite brand is Score tape which is very strong on one hand but can be torn with your hands on the other. It comes in various widths so it can fit small interactive mechanisms or large surfaces you need to attach like in binding.
Gel medium
Gel medium is an acrylic product. It comes in Heavy, Soft, and Regular and has a variety of finishes, Matte, Gloss and Semi-gloss. The basic use for these is to build texture in paintings by mixing them with acrylic paint. If you add a small bit of it to your paint it will also extend the drying time. It can be used as a glue for collage and it is also used to make photocopy transfers. So basically it is a glue, a paint, and decoupage stuff. The thicker version of gel medium can hold heavy materials like metal so it's great for mixed media projects.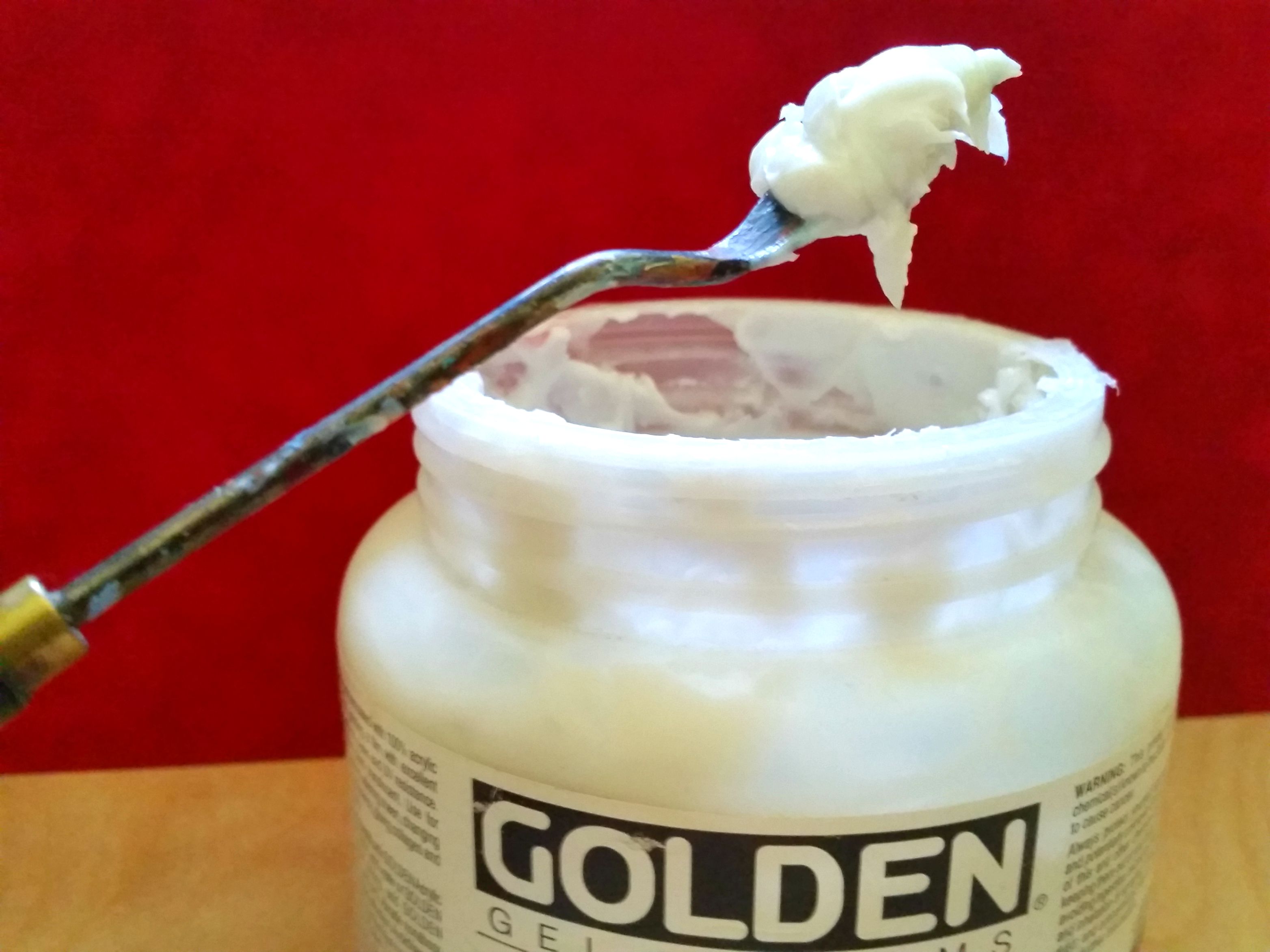 So these are My Top 3: Adhesives that I always use in my projects. There are many brands to choose from so i encourage you to try a few and pick the ones you like.
Don't miss out! Keep up with all the crafty goodness by subscribing to the Einat Kessler creative newsletter
Have fun creating!