Hi dear crafty friends!
Today I want to share a Recycled Mixed Media Steampunk Project I created completely by accident. I planned to create something else and then while planning my project I found a chipboard sheet of a used chipboard shape that I used for another project. The only thing that was left was the empty chipboard sheet, but that gave me an idea...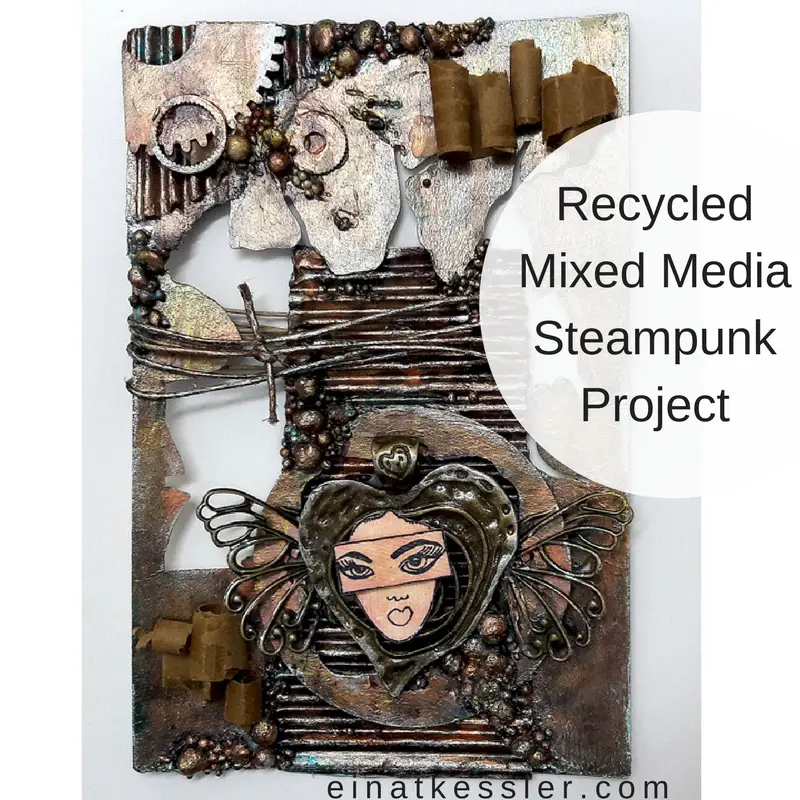 Recycled Mixed Media Steampunk Project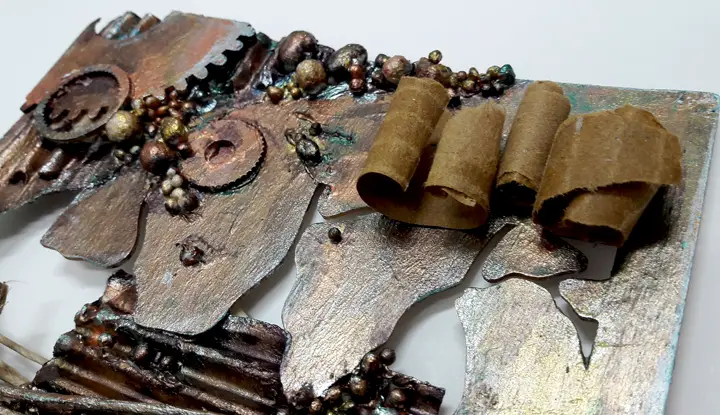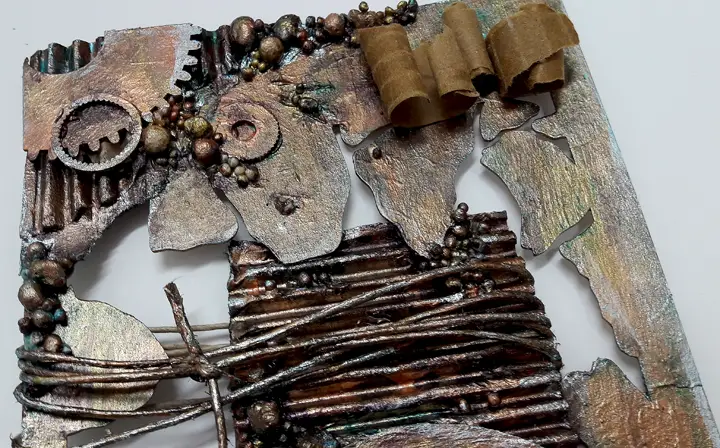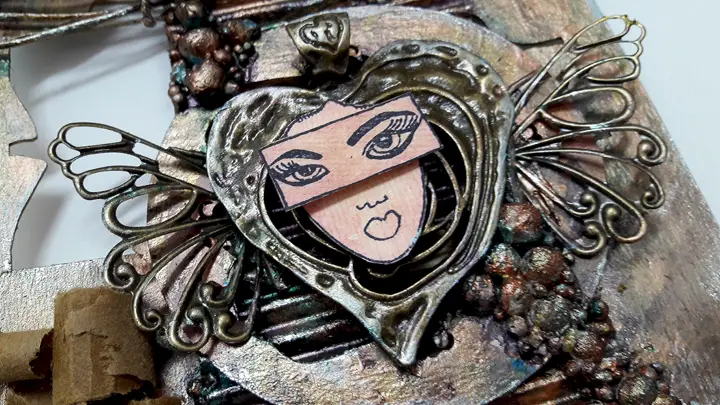 I wanted to use this chipboard sheet as a base for a mixed media project and include more recycled materials. So I added  a piece of corrugated cardboard and a string. From there the project just had a life of its own and took shape almost automatically. I also added some cogwheels and lots of texture with art stones. The focal point of the project was some metal pieces that were placed on another empty chipboard piece. Then I painted everything with metallic acrylic paints.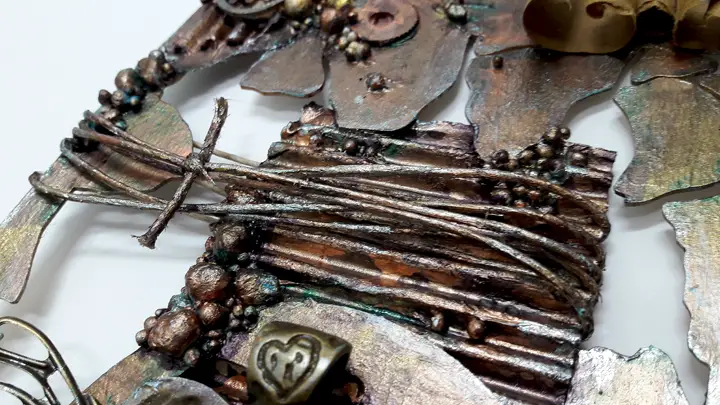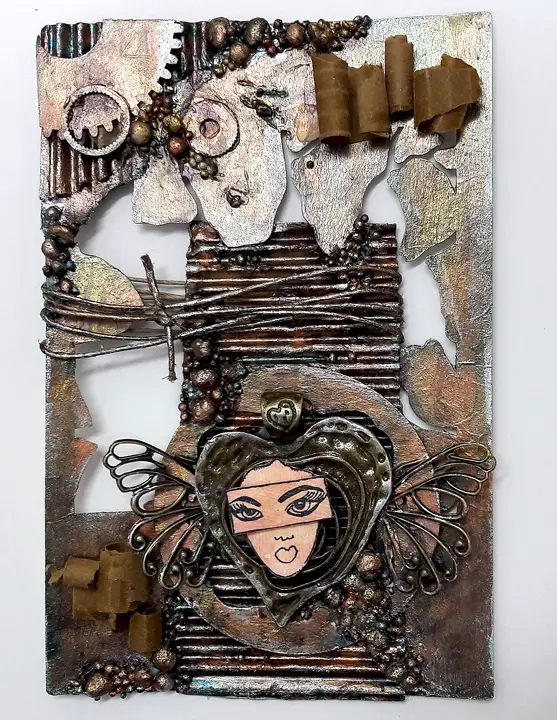 Finally I added a stamped face that I slightly distressed with ink and a few torn pieces of the corrugated cardboard which I curled. I'm really pleased with how this turned out and it just goes to show you you can create amazing mixed media projects without even using a canvas.
Have you Joined the VIP Room? Where every month you'll get new class grade video tutorials, be the first to hear about new products, get access to printables and patterns, have more chances to win fabulous giveaways and much, much more!
Don't miss out! Keep up with all the crafty goodness by subscribing to the Einat Kessler creative newsletter
Have fun creating!