Today on Scrapbooking Tips: Using Clusters. One of the best secrets of creating great layouts is using clusters. This is a simple way of adding embellishments to your page that is almost never mentioned. Maybe it's because it's so obvious or maybe because it's basic whatever the case is this is what can lift your page or bring it down.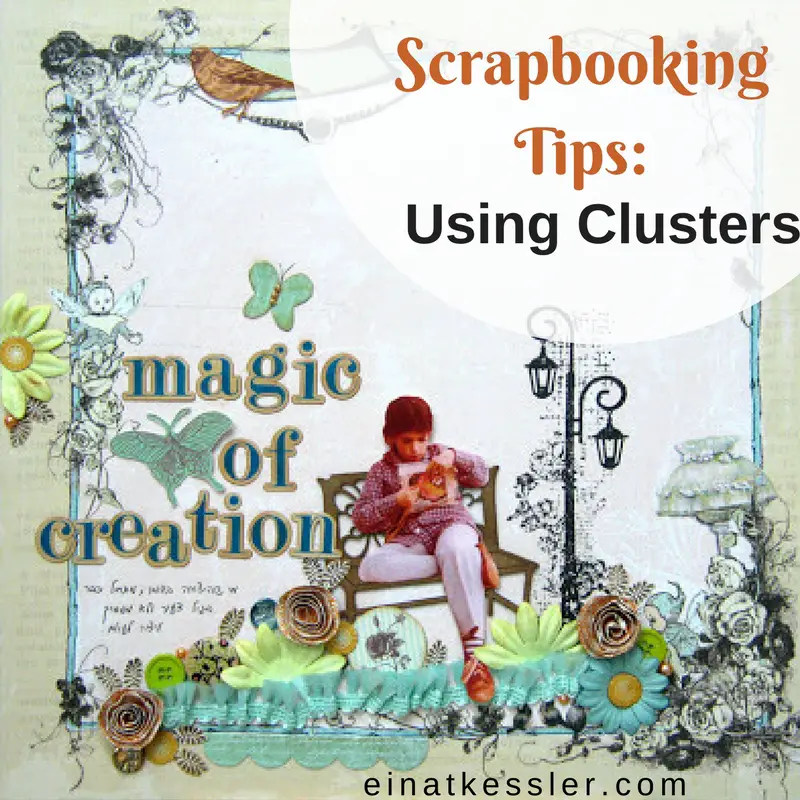 Scrapbooking Tips: Using Clusters
Cluster is a few items arranged together on a page. It can be photos, text or embellishments. The idea is to arrange them on the page close together and even slightly overlapping. When you add items to a page and they are not clustered there is a feeling that they are "flying" on the page and you eye just gets confused. When you cluster the items it creates little anchors on the page for your eyes to follow.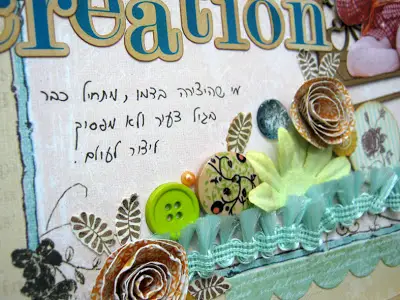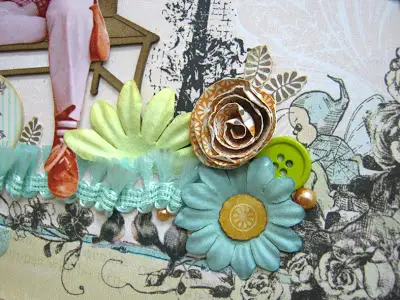 In this layout I clustered the embellishments in two main places on the page and the title is clustered on a third. This not only creates the anchors on the page but it creates balance. Clustering doesn't mean you have to use a lot of embellishments it only means that you need to put the embellishments you use close together.
What is your go to embellishment?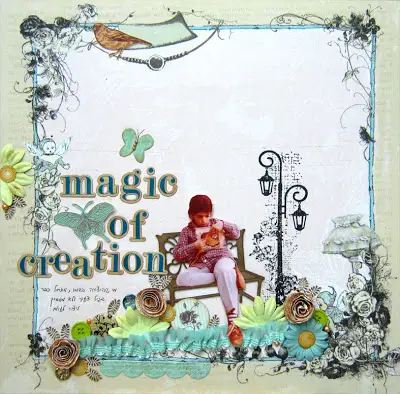 Have you Joined the VIP Room? Where every month you'll get new class grade video tutorials, be the first to hear about new products and get access to printables, patterns, have more chances to win fabulous giveaways and much, much more!
Don't miss out! Keep up with all the crafty goodness by subscribing to the Einat Kessler creative newsletter
Have fun creating!