Hi dear crafty friends!
Today I want to share with you what I think are The 3 Essentials for a Steampunk Project. I get a lot of questions about steampunk especially questions that relate to how to achieve that steampunk look.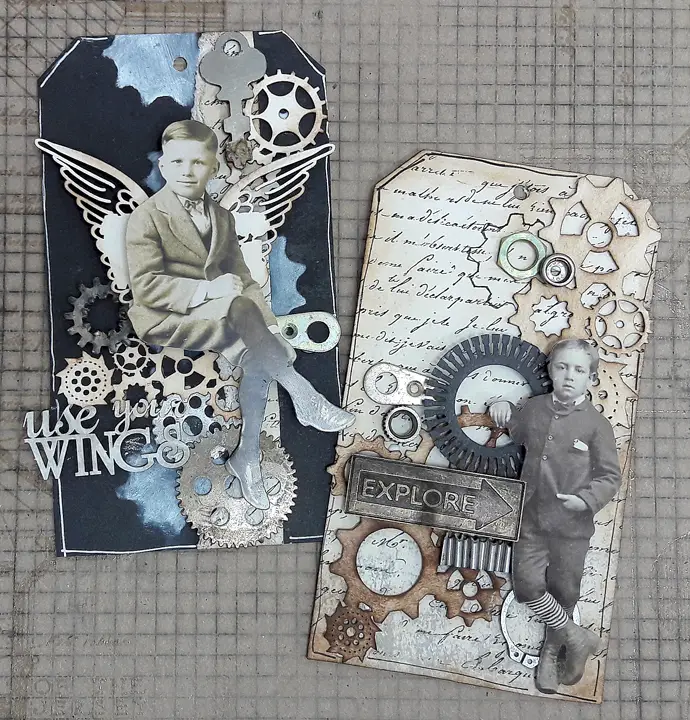 The 3 Essentials for a Steampunk Project
A steampunk project doesn't need to have lots of techniques or fancy materials. You could add them if you want but it's not necessary. There are  only three essentials you really need to achieve that steampunk look:
1. The right color
A steampunk look is achieved by using industrial and metallic colors like brown, bronze, gold, black and all their combinations. Other colors that can be used are the colors of rust and oxidization.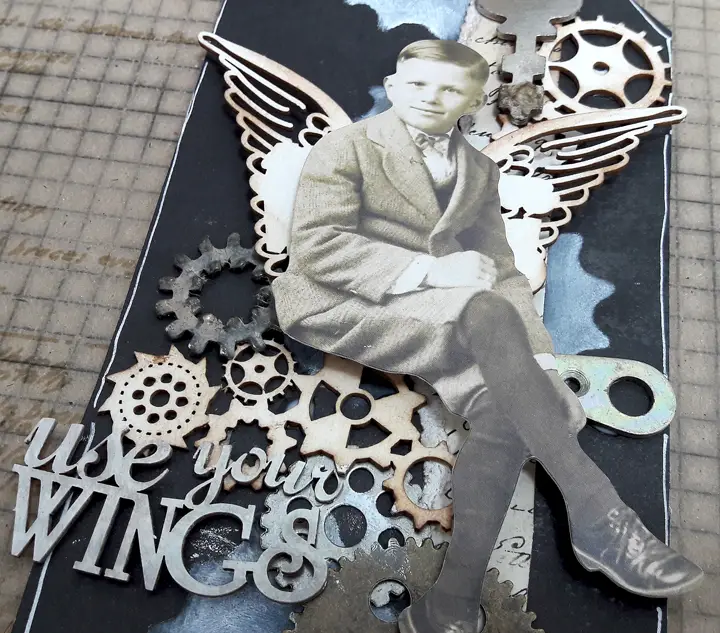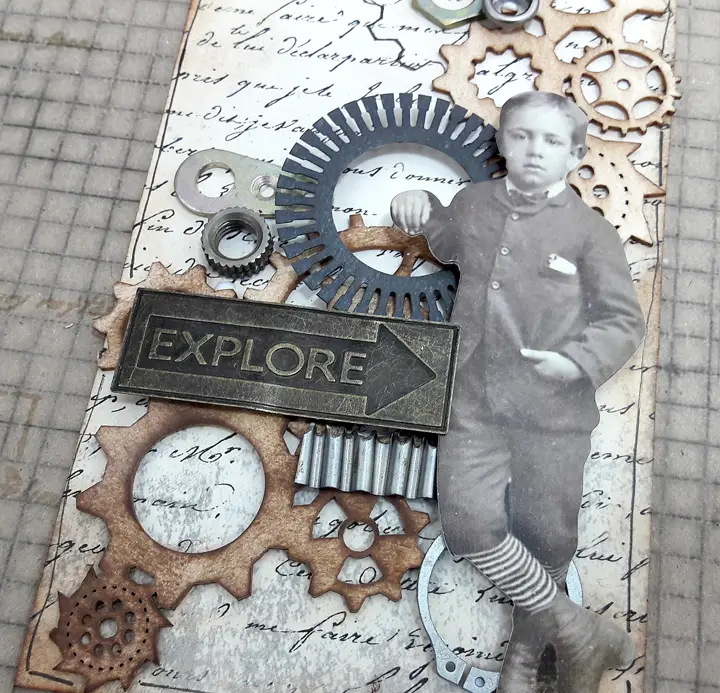 2. Theme Focal Point
Every project needs a focal point. It can be a photo of a person or an image but the most important thing is that the focal point will be in the right look and context. If you use a photo of a person it needs to be an old photo with a vintage look or a photo of someone that lived a long time ago. If you use an image make sure it's something relevant. For example if you want to add a butterfly it needs to be grungy and vintage and not girly. The same goes for any other image that you add.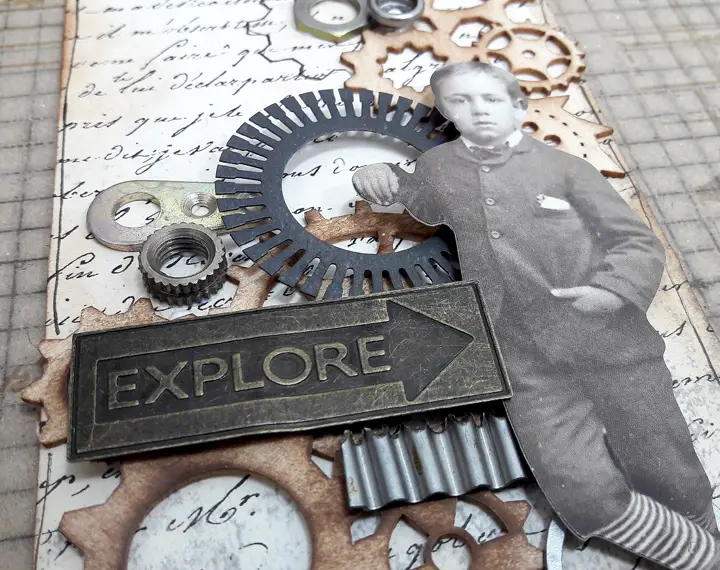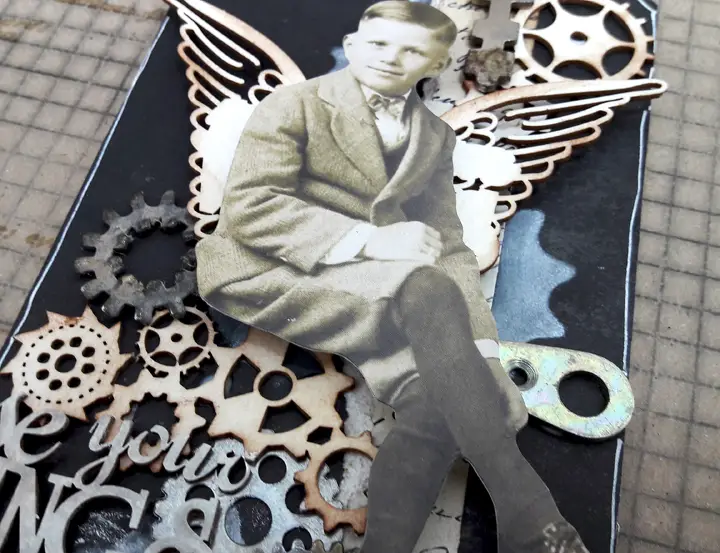 3. Embellishments
basically almost all embellishments can be used it's just a matter of material and color. For example: if you're using flowers use dark colors or metal flowers. having said that the best embellishments to use are industrial looking items like cogwheels, pipes, light bulbs, nails etc. or Victorian looking items like clothes, wings and shoes. The best material to use is either chipboard or metal.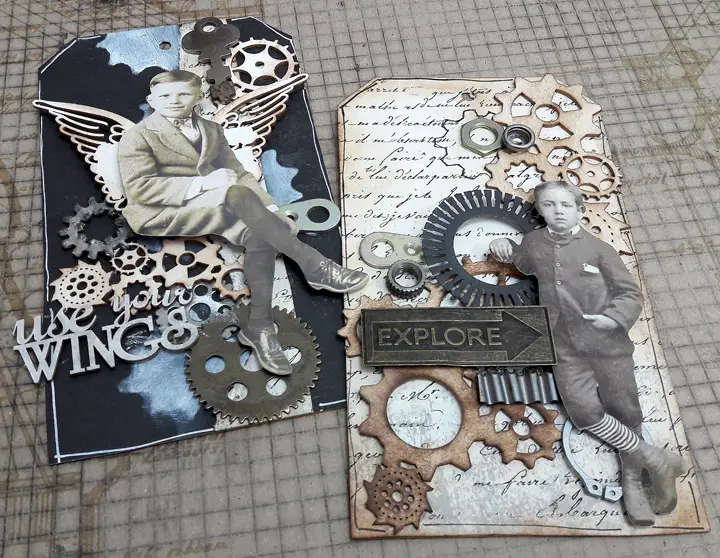 In these tags I used both sides of the same paper to show you how you can use a light or dark background. You need to layer your elements on the project to achieve a rich and busy look which you want in a steampunk project. Add distress inks or brown touches if necessary.
If you use The 3 Essentials for a Steampunk Project you'll get results anytime!
Don't miss out! Keep up with all the crafty goodness by subscribing to the Einat Kessler creative newsletter
Have fun creating!