Hi dear crafty friends!
Today I want to share with you my There Are Always two of Us Art Journal Page. This page has a lot of layers and color and some unique ways to add words as well.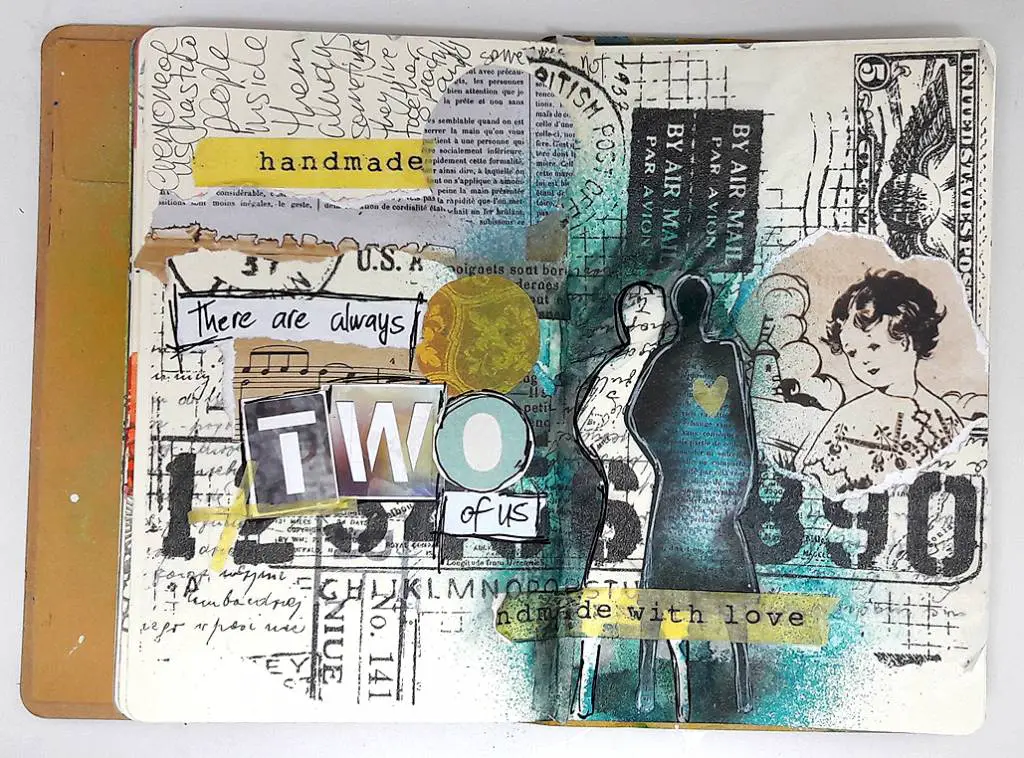 There Are Always two of Us Art Journal Page
First I created the background for this page with tissue papers, stamps and papers. I also added a little spraying to add a little color. Although most of the background is in neutral black and white. The thing that gives the background its texture and interest are the different patterns and sizes of writing and stamps.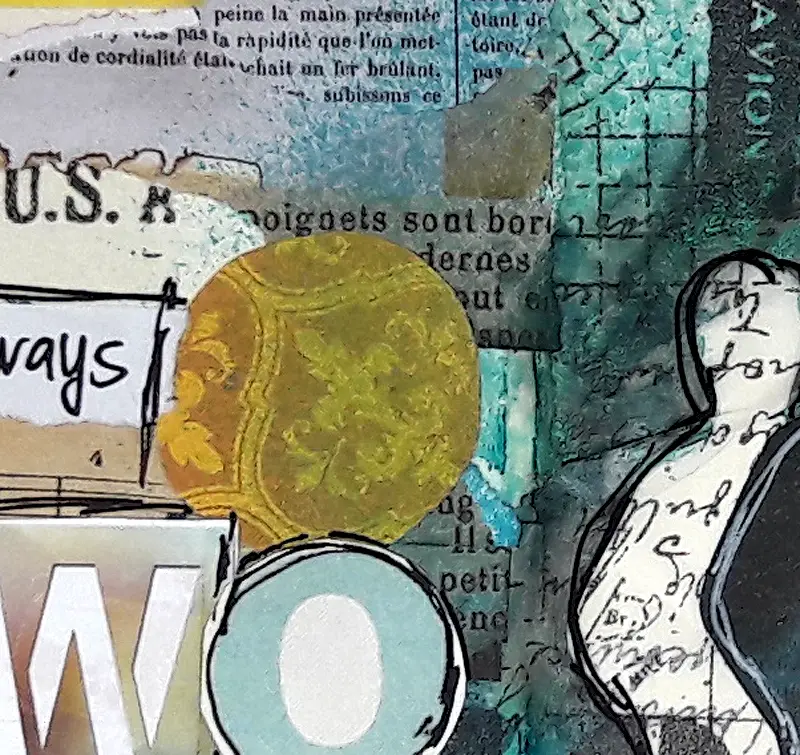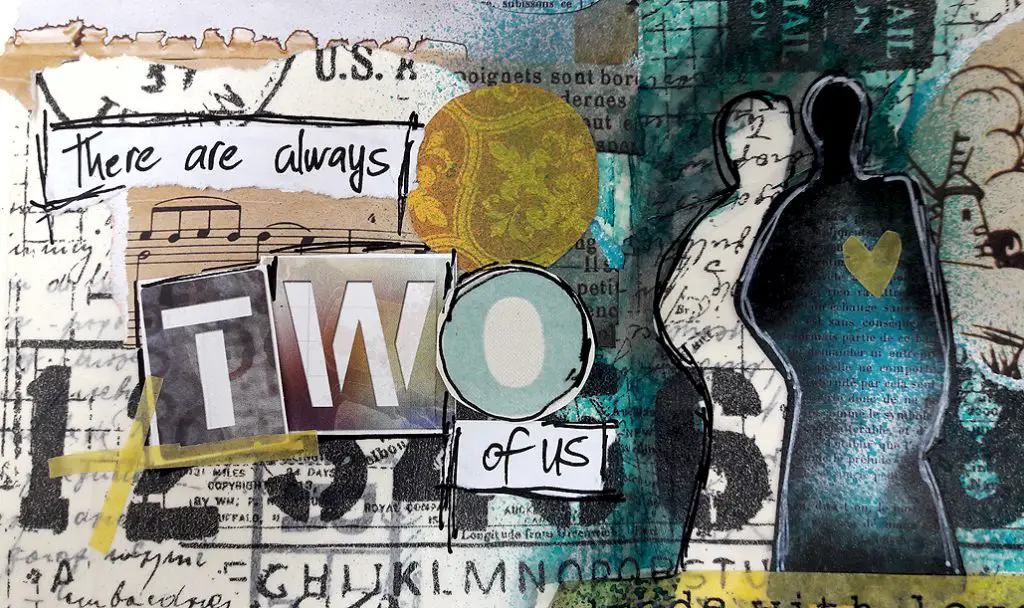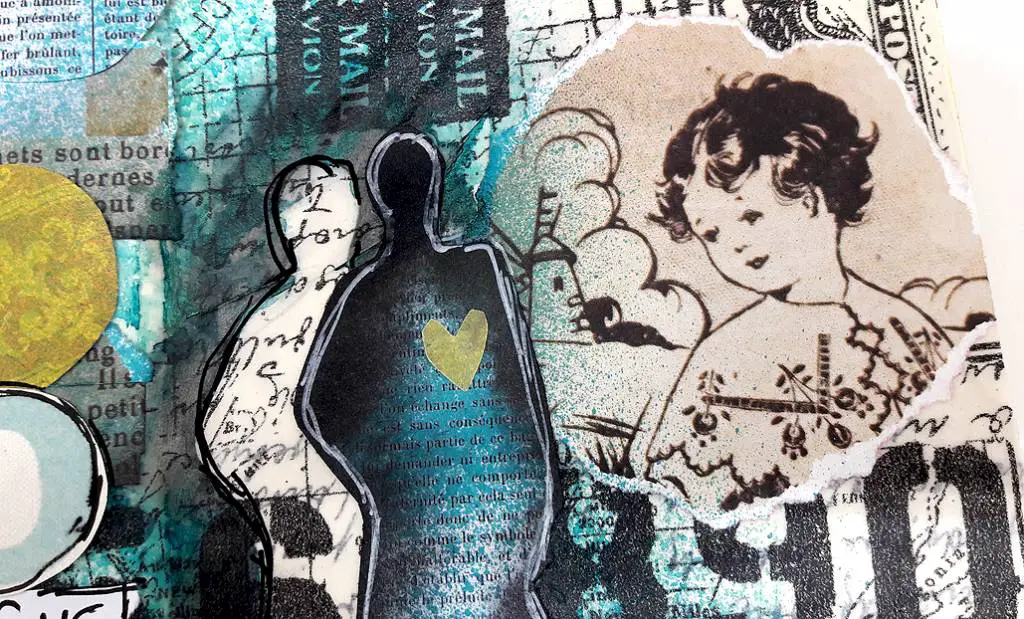 Then I added an image of a boy looking at two images I created with stencils. One image is dark and the other is light. These two images are the focal point of the page that talks about two sides in each person.
The final thing was to add the text. I added it in three different ways: washi tape, handwriting and cut out letters.
The There Are Always two of Us Art Journal Page is one of the pages I teach at the Artful Words online class at Big Picture Classes. You can take the full class free of charge simply by getting your FREE TRIAL at BPC. Click HERE to get your free trial and take this class and any other class you want out of the many classes they offer!
Don't miss out! Keep up with all the crafty goodness by subscribing to the Einat Kessler creative newsletter
Have fun creating!