We have made it halfway in the Christmas card special series. Today's inspiration on the 12 Cards of Christmas - Holiday Santa. This is the easiest and fastest card I ever made! It takes less than five minutes! However even though it's fast it still says Christmas in every way. You only need three ingredients for this card, so let's get started!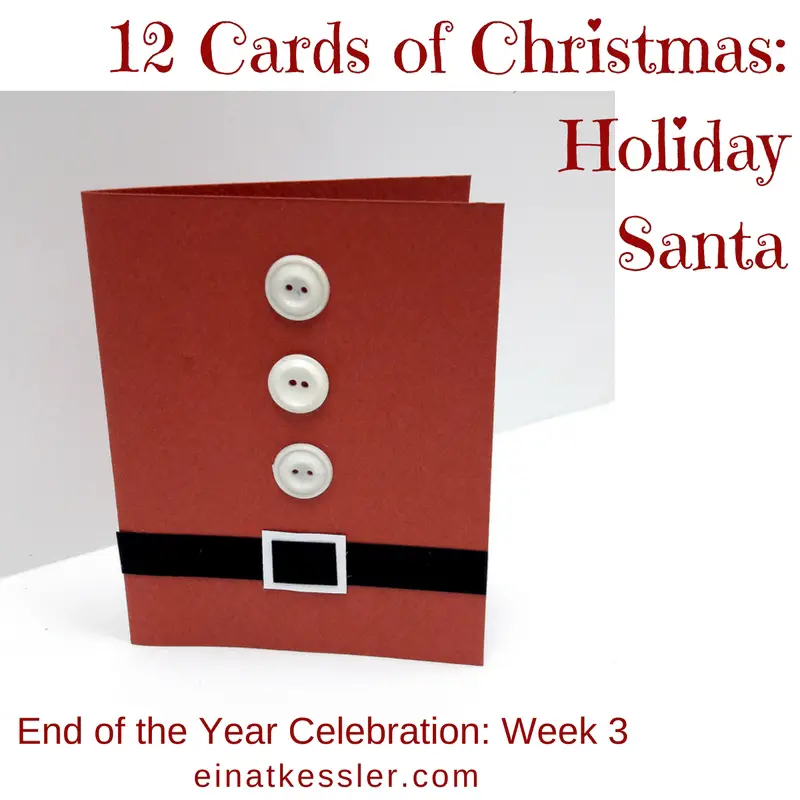 12 Cards of Christmas - Holiday Santa
For this card you will only need a red card, scraps of white and black papers and white buttons. A few years back when my grandmother died, my dad went over her things and brought me a huge pile of little boxes filled with buttons. My Grandma was a really good sewer and kept her buttons color sorted in boxes. I still have her buttons and I love using them in projects. I always smile when I use them and I'm sure she smiles too.
So this card has a special meaning for me even though I don't celebrate Christmas.
Don't forget there's a giveaway!
In order to win a collection of 24 Christmas cards you'll need to:
LIKE my FB page
Leave a comment telling me what is your favorite thing about Christmas
Share!! Your friends will not want to miss this launch too.
The more comments you leave (only one comment per day per post) the more chances you have to win!!
The winner will be posted on next Friday's blog post!
Join the VIP Room where every month you'll get new class grade video tutorials, be the first to hear about new products and get access to printables, patterns, have more chances to win fabulous giveaways and much, much more!
Don't miss out! Keep up with all the crafty goodness by subscribing to the Einat Kessler creative newsletter
Have fun creating!