I found one of my early 5 Minute Craft - Embellished Frame project. I did it a long time ago but it's still fun and fast. All you need to do this project is an old frame, a little paint and a few embellishments from your stash.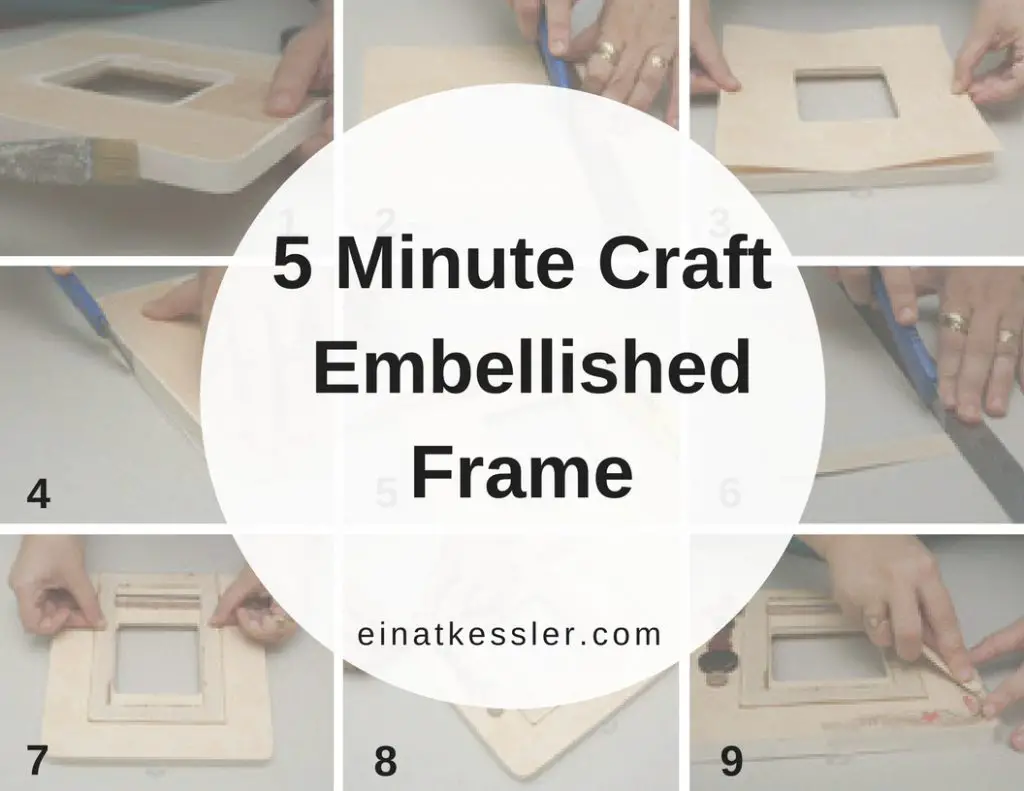 5 Minute Craft - Embellished Frame
This project is so easy and fast you can work on it with your kids. The even better thing is that you can make a few of those in one afternoon as gifts!
Let's get started:
1.Paint the sides of the wooden frame with acrylic paint. You can also use a plastic frame and then you can skip the painting stage.
2. Cut a square of paper to cover the front of the frame. Cut out the inside square as well.
3. attach the paper to the frame.
4. Cut around the frame to remove exess paper if nesesery.
5. Add two matching ribbons on bottom part of the frame.
6. Cut a paper frame for the photo.
7. Attach with foam tape to the frame.
8. Add different color and size buttons in a row.
9. Add a rub on to the corner.
I hope you liked this 5 Minute Craft - Embellished Frame. All you need to do now is to add the photo. You can create a multi photo paper frame and present more than one photo in your frame. Sorry for the quality of the photo it's from a long time ago and I don't have it anymore so I couldn't take a new photo.
Have you Joined the VIP Room? Where every month you'll get new class grade video tutorials, be the first to hear about new products and get access to printables, patterns, have more chances to win fabulous giveaways and much, much more!
Don't miss out! Keep up with all the crafty goodness by subscribing to the Einat Kessler creative newsletter
Have fun creating!