There's just enough time to make these spook-tacular easy and fun toilet paper rolls mini Trick or Treat boxes and fill them with yummy candies. All you need are a few TP rolls that instead of finding their way to the bin can be used to create last minute party favors.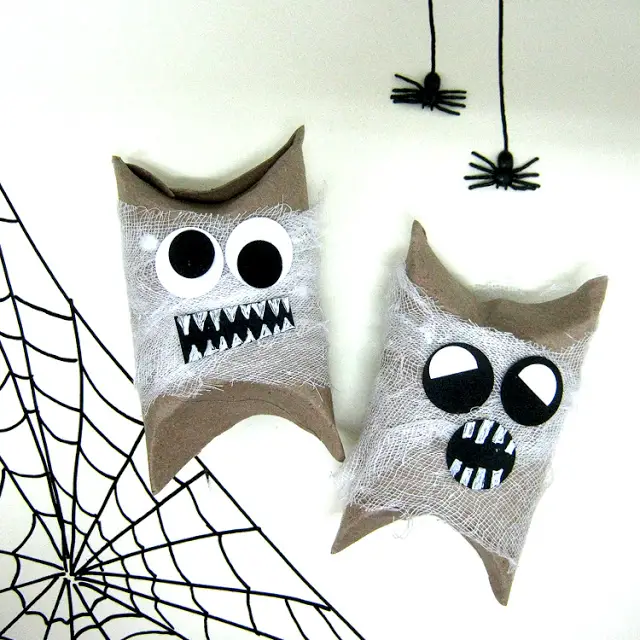 This is a great craft to do with your kids or in school. It only takes 5 minutes to create the box, wrap it with a white bandage you can get at the pharmacy and add a face. The face is the really fun part because you can create all kinds of spooky faces with as many eyes or teeth that you want!
Don't miss out! Keep up with all the crafty goodness by subscribing to the Einat Kessler creative newsletter
Have fun creating!