We're continuing with the Altered Playing Cards series and we'll be exploring new mixed media techniques and ways to alter the playing cards into amazing pieces of art. Today we'll alter 4 cards using different materials like gelatos, acrylic paints and distress inks. Don't forget we are using the 52 power words list we created in the 52 word challenge where each one of you wrote 52 words that inspire you and empower you. Each card is matched with one word and is designed to correspond with that word.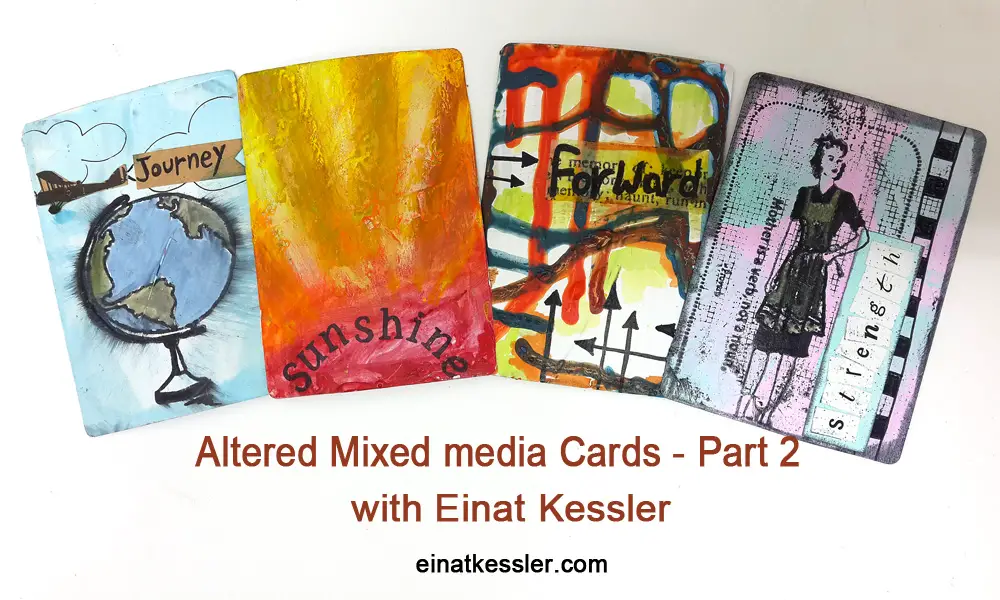 Altered Playing Cards
Each card is design according to my interpretation of the word and it might not "speak" to you. Feel free to change things and give each design your personal interpretation and style. The techniques and materials I use are for your inspiration and are meant to give you ideas and ways to alter the cards.
Before you start don't forget to cover all your playing cards with gesso to prepare them for all the mediums you're going to add. The gesso will give the surface of the card more "tooth" to accept any medium.
In this post you can see the step by step video tutorial for the full altering process of 4 cards. If you want to watch the full Altered Playing Cards series, learn all the techniques, get all the tips and ideas and find out how to use lots of materials on the other 48 cards just join the VIP Room! Only the VIP Room members will get the full 52 altered mixed media playing cards series.
Don't miss out! Keep up with all the crafty goodness by subscribing to the Einat Kessler creative newsletter
Have fun creating!