Hi dear crafty friends!
Today I'm sharing my new project Be Fearless Art Journal Page that I created for the More Than Words challenge. The subject of the challenge this month was Grunge and the word Fearless. Exactly the challenge for me!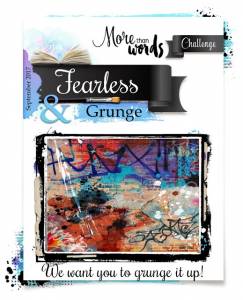 Be Fearless Art Journal Page
I love the gunge style, which is sometimes confused with steampunk (which I also love). Grunge is more about strong and dark colors, distressing and a sort of a punk look. It can be disorganized, graffiti, in your face look that is translated to a project. I decided to create an art journal page, because I thought it is the most appropriate medium for such an approach.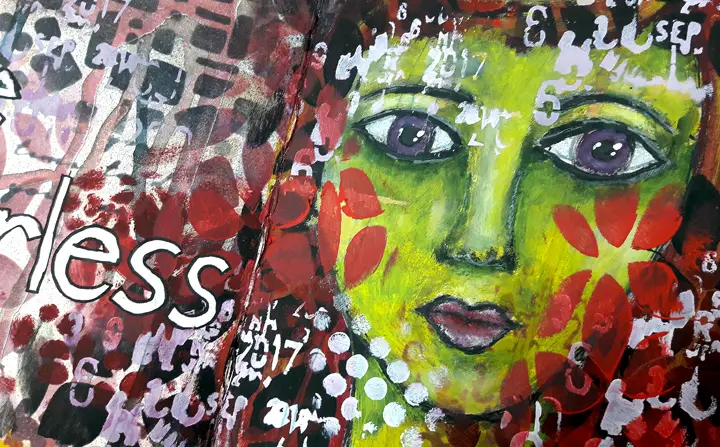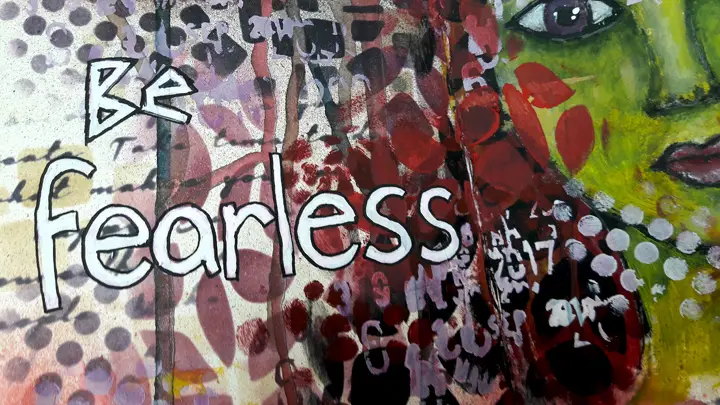 So I started with some spraying and then added stenciling, all in black, brown and strong reds. Then I drew a face and painted it in a yellow-green color so it will give the maximum contrast to the background. Finally I added some more stenciling as her hair and some lighter color patterns to add a little soft touch.
I wanted to add a face to my page because that's where the fearless part comes in. A face with that color is definitely "in your face" and goes so well with the title of the page: Be Fearless. I personally believe that we should never live our lives in fear or let fear govern our decisions. If I had listened to fear I would have never left my job and become an artist and a teacher full time 🙂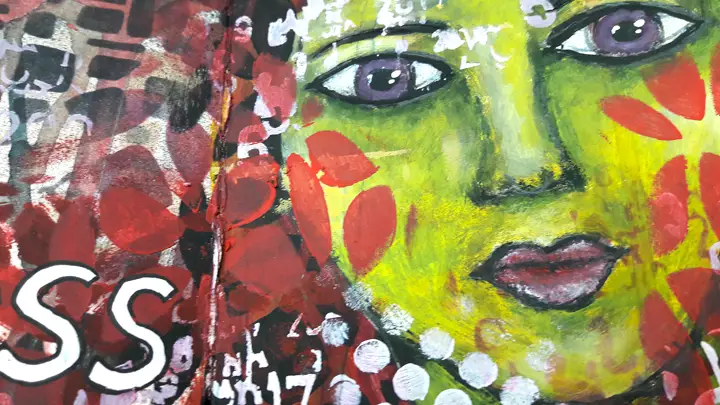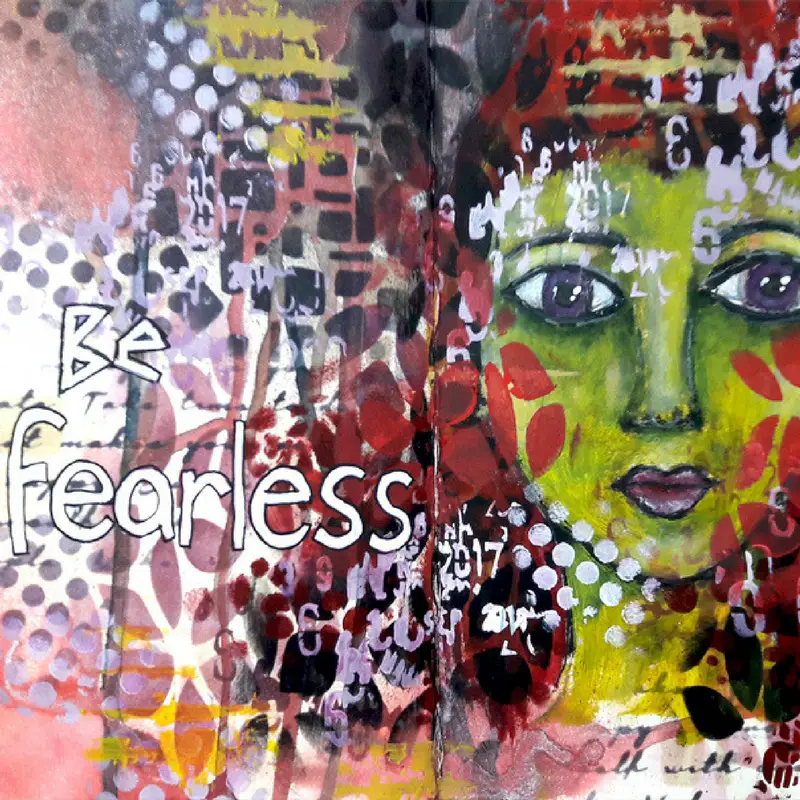 This was a really fun challenge to create and I hope you liked my Be Fearless Art Journal Page!
Have you Joined the VIP Room? Where every month you'll get new class grade video tutorials, be the first to hear about new products and get access to printables, patterns, have more chances to win fabulous giveaways and much, much more!
Don't miss out! Keep up with all the crafty goodness by subscribing to the Einat Kessler creative newsletter
Have fun creating!