What do you do when you want to create an art journal page but only have a black pen? Black Pen Art Journal Page! I was out of the house and found my art journal in my purse. Apparently I forgot it there after a creative get together with some friends. So here I was with some time on my hands and only a black pen to work with. So I challenged myself to create a Black Pen Art Journal Page.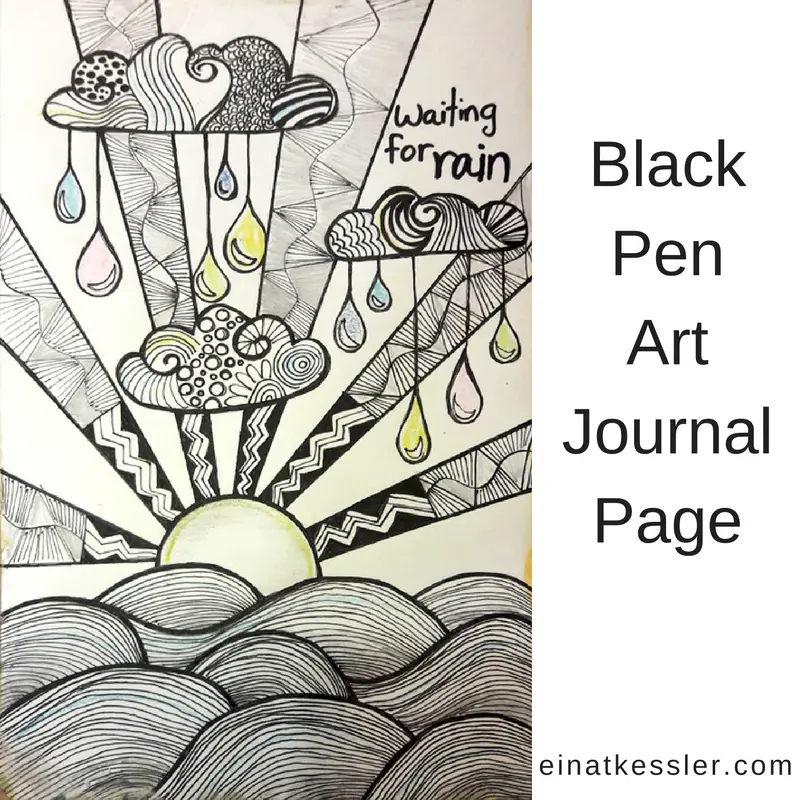 Black Pen Art Journal Page
It wasn't easy to imagine a page with out any color or mediums. Every idea I had for an art journal page ended up with gesso, paints or something like that. But I didn't have any of those. Only a black pen. So I decided to draw my two favorite things: the sea and the rain. And this is what I came up with.

I couldn't resist adding some color so once I got home I added just a little color with color pencils. Very subtle color in order not to ruin the black and white effect. How would you create a Black Pen Art Journal Page? Share your ideas in the comments.
Join the new VIP Room where every month you'll get new class grade video tutorials, be the first to hear about new products and get access to printables, patterns, have more chances to win fabulous giveaways and much, much more!
Don't miss out! Keep up with all the crafty goodness by subscribing to the Einat Kessler creative newsletter
Have fun creating!