Here is another layout for my sweet young boy. He got a kit for building a dinosaur, and being a big fan of dinosaurs he started working right away. I tried to take some pictures, a task that was not easy at all. He was so excited and he was moving from side to side making it hard to capture the excitement without blur.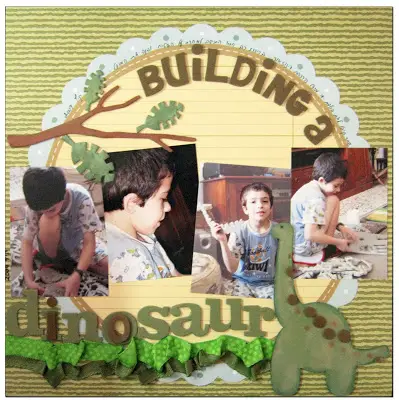 For this layout I used a lot of dimension especially in the embellishments and the letters. I used chipboard for the tree branch and leaves, as well as the dinosaur. I dyed all the chipboard with chalk ink to get a sort of Crayon look, as if it was painted by a kid.
I always try to stretch my supplies as far as I can, so I used the inner part of the foam letters "O", "B" and "A" to create the dots on the dinosaur's back. I also created more dimension by using two foam letters in different sizes on top of each other.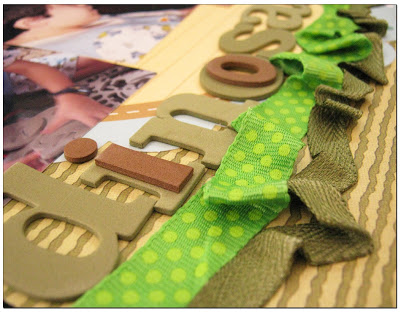 Finally, I created the grass by ruffling two colors of green ribbons.
Einat