I found a new addiction. Don't worry it's not dangerous unless you count staying up all night playing and it's not costly unless you consider $6 expensive. Curious? Well...I started carving my own stamps! Now before you roll your eyes and asking "carving your own stamps, really?" let me just say I was sceptic first. I thought to myself not only does it seem hard but I don't know how to draw and carved stamps never look too pretty. Well...I was wrong! First of all it's super easy and everybody can do it and second you don't need to know how to draw and you can make amazing custom made stamps. Let's address these issues one by one and I promise you by the end of the post you'll be convinced as I am!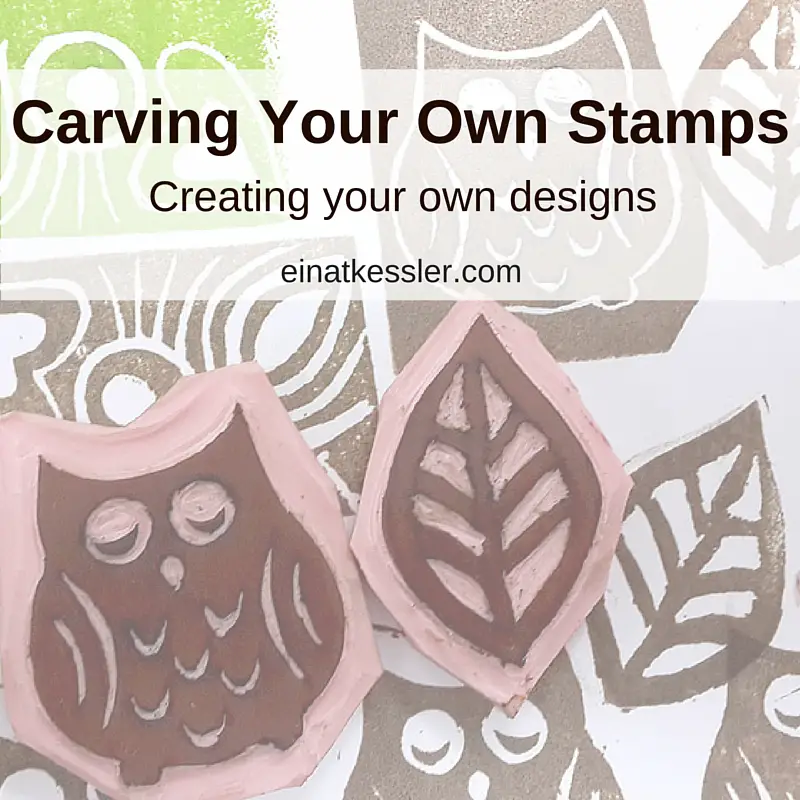 Carving your own stamps
Carving your own stamps is hard
If you have the right tools it's not only easy but it's fun! All you need is a carving tool and a piece of rubber. I got the Speedball carving tool which has 4 different carving heads and a knife all easily changed. It has a very easy grip and it's affordable. As for the rubber it comes in different sizes and I started with the smallest one which is 3"x4". It might look small but it can fit a few stamps. With these two tools you can carve the most amazing stamps.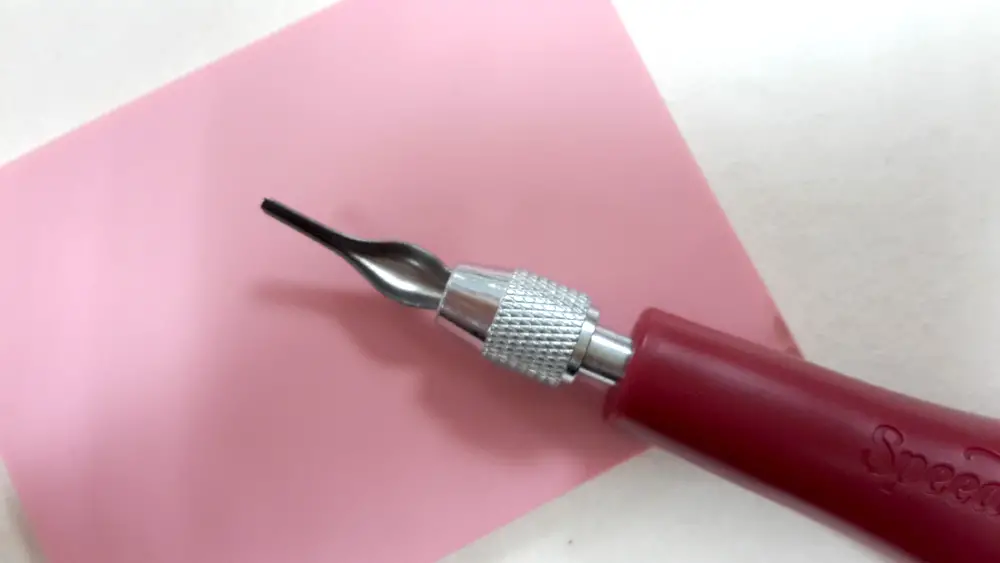 I can't draw
The good news is that you most definitely don't need to know how to draw. The bad news is that you have an endless abundance of stamp images to choose from and the choosing process could take awhile because you just want them all. The secret is that you don't need to draw your stamp you just need to print the design you want and transfer it to the rubber. As long as it has the right size you can print anything shapes, letters, intricate designs or even logos and once you transfer it to the rubber you can start carving!
Carved stamps don't look pretty
That's a matter of taste. I personally like the rustic look of the stamps. I think it adds a lot of character and uniqueness to the stamp. Something else to consider is that when you can't find the stamp that you want, whether it's the design that;s wrong or the size and you have an option to create it yourself, for me there is no question. You can customize any project with your own designs and spend much less doing it.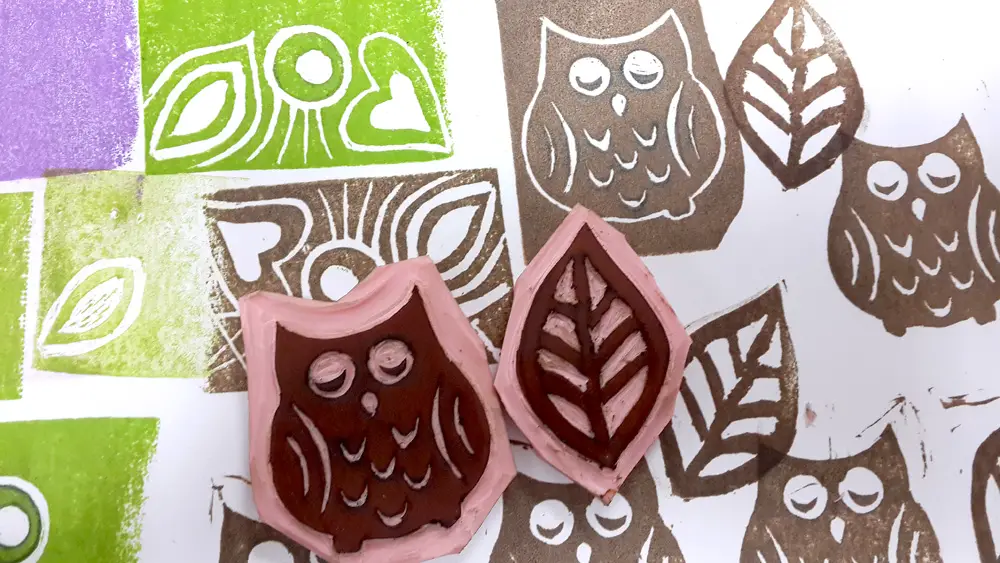 Are you convinced yet? If not I recommend trying. Once you start carving you'll see the magic happening. It's almost therapeutic when you're carving quietly unveiling the image slowly giving it a life of its own. And then when you finish there is a great sense of achievement for creating something that is uniquely yours. I can hear you say "why don't you teach us?" Well...I will teach you! Stay tuned for a video tutorial about carving your own stamps really soon! We will learn how to use the carver, how to transfer the image and how to create the perfect stamp! But in order to be ready for the tutorial I recommend getting yourselves a craver and a rubber (you can click the photos)
       Carving tool             Carving Rubber
Join the new VIP Room where every month you'll get new class grade video tutorials, be the first to hear about new products and get access to printables, patterns, have more chances to win fabulous giveaways and much, much more!
Don't miss out! Keep up with all the crafty goodness by subscribing to the Einat Kessler creative newsletter
Have fun creating!