There is a misconception that art journal pages should be busy, with lots of colors and packed with techniques. But I want to show you How to Create a Clean Look in Your Art Journal. An art journal page can be simple and clean with a lot of white space as long as you like it. Here is how you can create such a page in your art journal: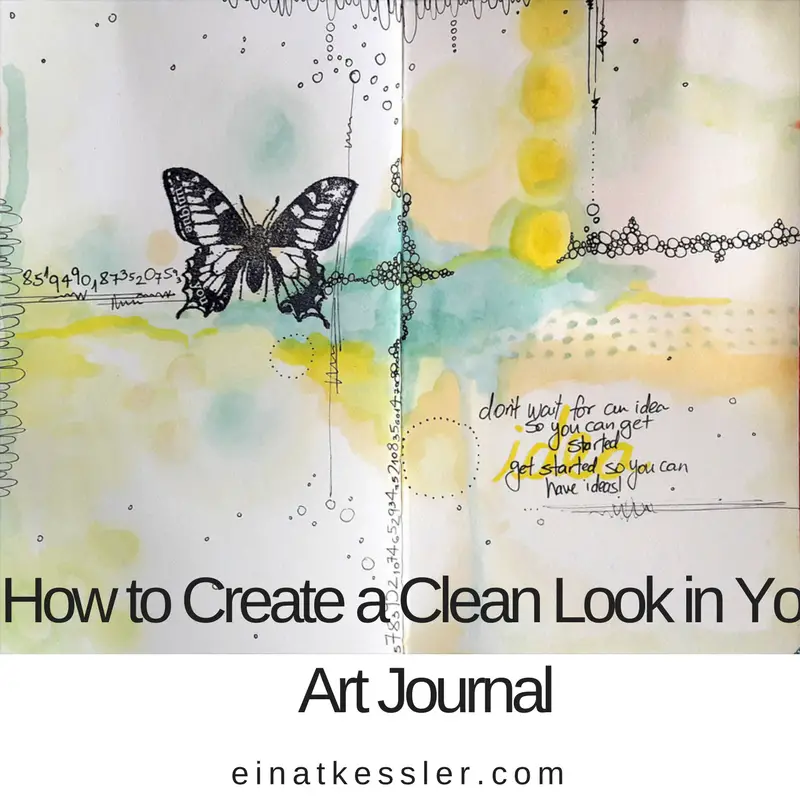 How to Create a Clean Look in Your Art Journal
The best material to use in my opinion is water colors. Water colors have a transparent soft look that is perfect for a clean look yet colorful. I didn't have anything in mind when I started the page. I just took my water brush and started adding color to the page.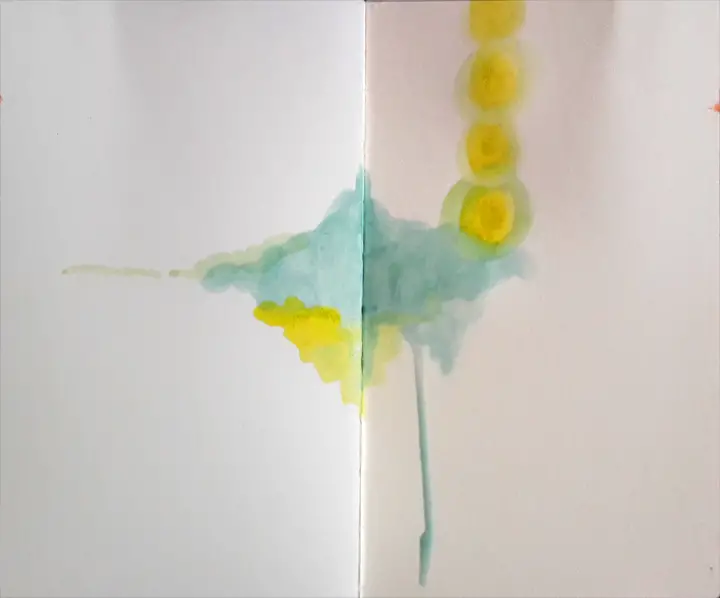 Usually at this point I get an idea of how I want to continue. But if I don't I simply add more color or shapes. Sooner or later the idea will pop into your head... I promise!  Also keep your color palette to the minimum no more then three colors will be enough.
Then I kept going, adding more color but in a very subtle way. When you create a clean page you want to leave a lot of white space and keep it "empty". The idea is to add spots of very light or subtle color around the more colorful center and keep the shapes basic.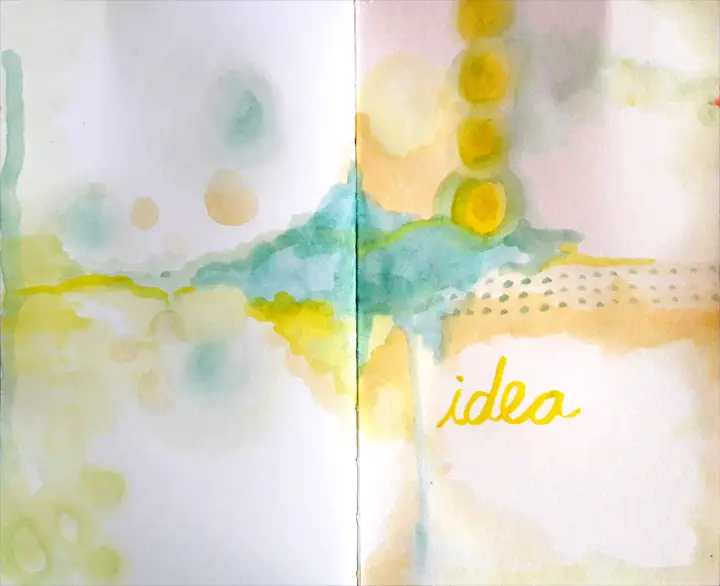 I also added the word idea where I later wanted to add my quote. The next step is to add a little bit of contrast with a bold color but not to noisy. Black stamping and doodling is perfect for that. Actually black is not even considered a color... So I stamped a butterfly and added my quote. Then I started adding little doodling with a very fine tip black pen so it will not take over the entire page.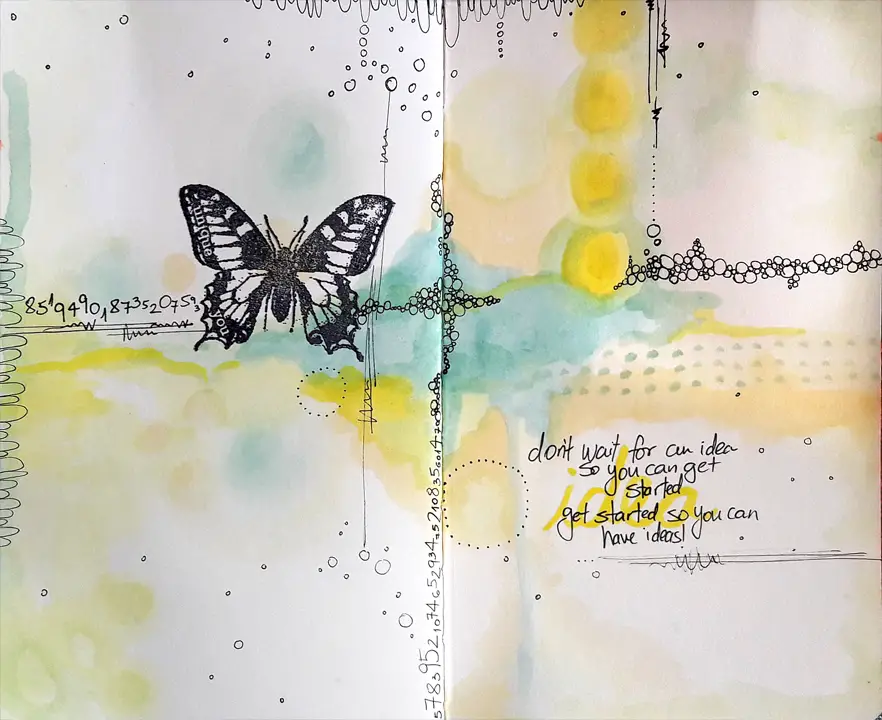 Here's the entire process in a video tutorial
Art journaling is all about creating what you like and feel comfortable with. If you don't like the busy and packed pages then try this clean style. It requires much less materials, faster to create and I think easier too. Give it a try!
Have you Joined the VIP Room? Where every month you'll get new class grade video tutorials, be the first to hear about new products and get access to printables, patterns, have more chances to win fabulous giveaways and much, much more!
Don't miss out! Keep up with all the crafty goodness by subscribing to the Einat Kessler creative newsletter
Have fun creating!