Hi dear crafty friends!
Today I want to share with you how I Create My Art Book. I love creating art books and making them my own by working on each page and adding my own style and creativity. Here's how I do it...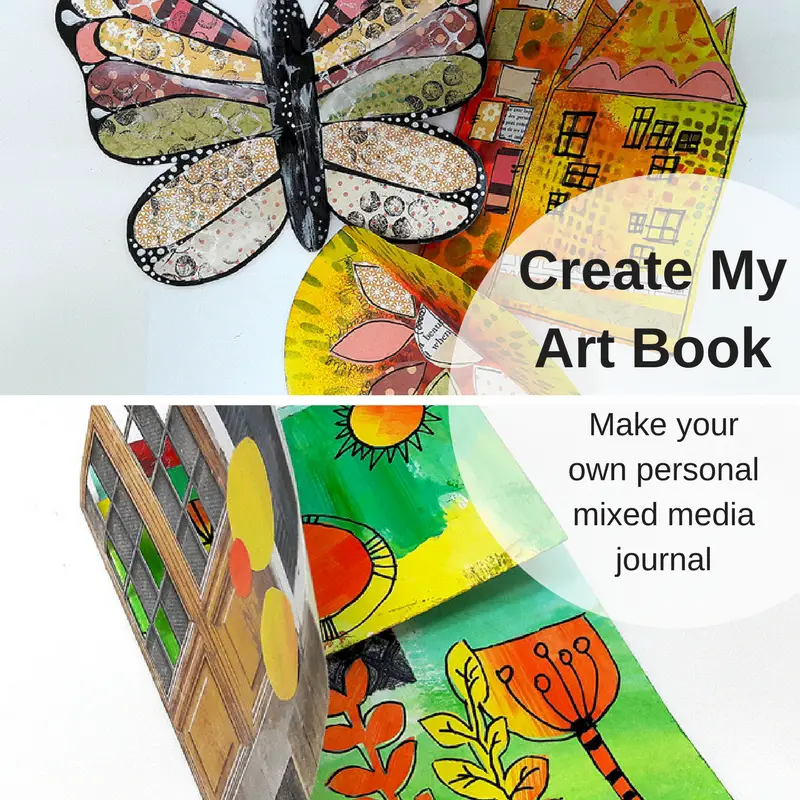 Create My Art Book
An art book is basically an art journal that we create from scratch and is bound in a book form. The idea is to express ideas, feelings, dreams and fears on one hand and create art on the other on separate paper pieces in different sizes and patterns. Those pieces of papers are divided into signatures that are stitched together into a book. A signature is a group of about 2-3 folded papers. No art book is similar to another because each book is a representation or a mirror of its creator.
I have already created two signatures in my art book. The first one is all about acrylic paints and leftover papers. I used techniques like: painting, gelli Printing, cutting shapes, doodling, baby wipe painting and stamping.
In the second signature I played with shapes.I wanted to create pages that are not square so I created a circle page, butterfly page and a houses page. I used techniques like: drawing, spraying, doodling, stenciling, inking and stamping directly on paper.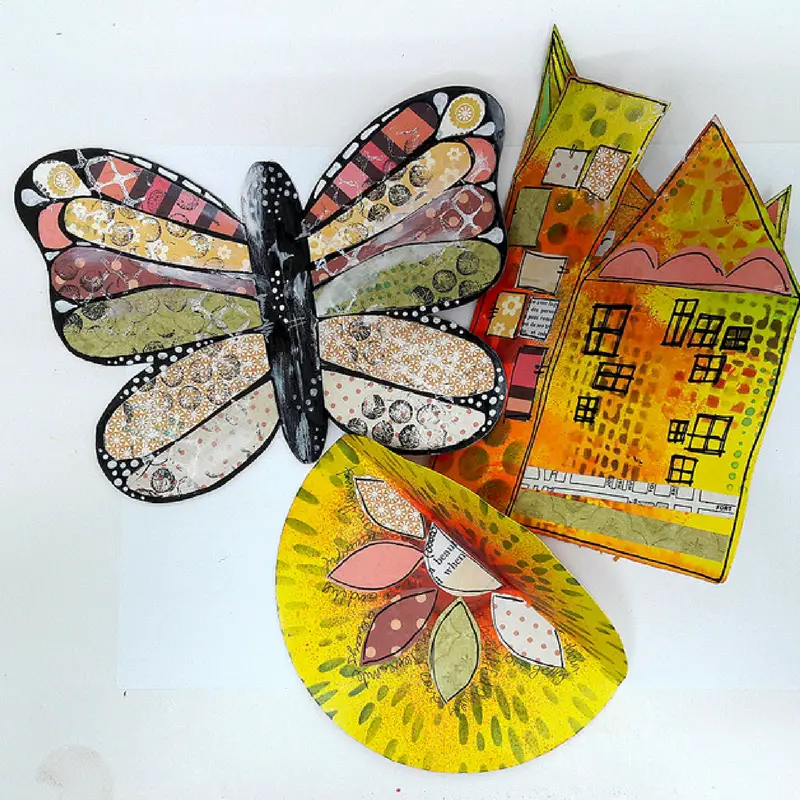 If you want to join this amazing ride and create your art book too you can find this series in the VIP Room. Each month we're creating a new signature with exciting techniques, diverse materials and unique ideas all resulting in amazing pages! Finally we'll bind the pages into an art book that will be our own personal artistic creation! Join the VIP Room and start creating your art book today!
Don't miss out! Keep up with all the crafty goodness by subscribing to the Einat Kessler creative newsletter
Have fun creating!