Hey dear friends!
It's the first Monday of the month and it's time to go hoping with all the talented designers at the Designer Craft Connection. Our theme this month is summer picnics and I have a picnic layout with some fun techniques.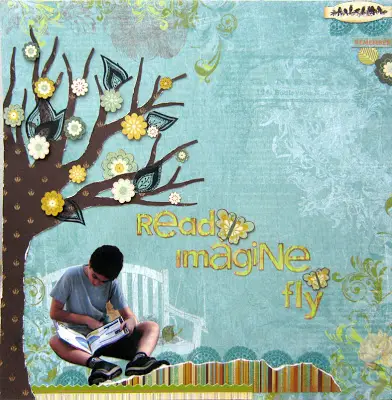 Whenever we go on a picnic my son loves to bring a book and just sit down quietly and read. This time was no different!
I've used some fun techniques in this layout: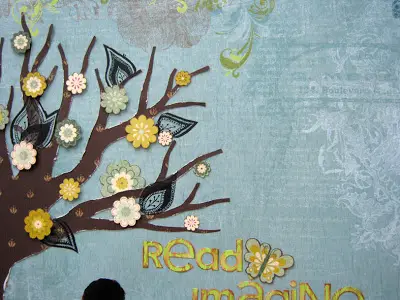 Creating a tree – if you want a tree but you don't have one ready, simply make one yourself. Cut the tree from brown cardstock or paper and add leaves. The leaves can be anything you want or have: buttons, flowers, rub- ons etc. since I created this layout for My Punch's Kit of the month Club I had to use what was available on the kit.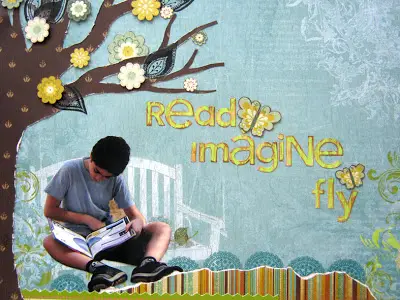 Adding colors to letter stickers – I had some green AC stickers but I wanted to dim the green a little bit and add another color. I sanded the letters and inked them with distress ink. The ink went into the scratches made by the sand paper and created a unique look.
Make sure to visit all the designers' blogs by clicking the Designer Craft Connection blinkie on the right side of my blog and move forward or backwards.
Have fun creating!
Einat