Hi dear crafty friends!
I haven't shared an art journal page in awhile so today I'm happy to share my Give Yourself Time Art Journal Page. Some pages take time to create but some pages like this just make themselves 🙂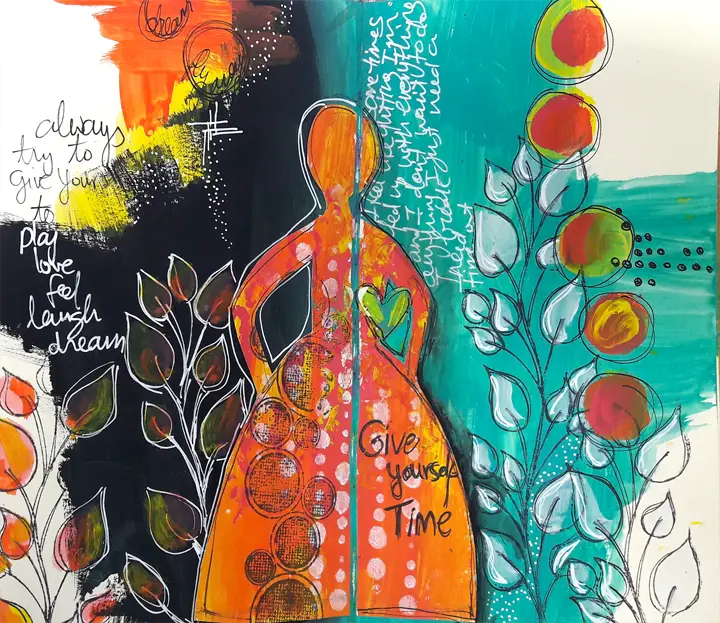 Give Yourself Time Art Journal Page
The creative process for this page was easy. I wanted to create a page with a woman's image on it. So I started with adding two colors of acrylic paints to the page. Next I took a white piece of watercolor paper and started adding layers of paint, stenciling and stamps. When I was happy with the result I cut out an image of a woman. I drew her by hand and didn't care that she wasn't perfect. Aren't we all?...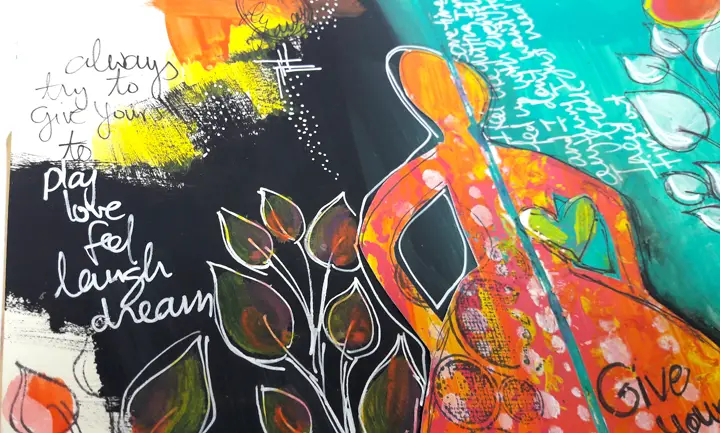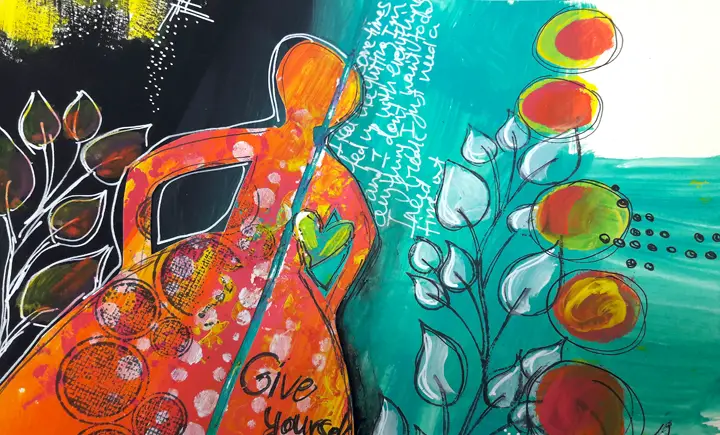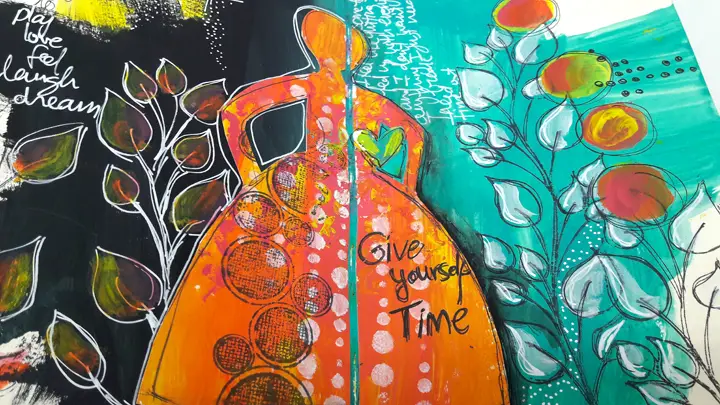 I cut the image in two pieces and added them to the page. Then I started adding stamping doodling and some more paints. I also wrote some stuff with black and white pens. I tried to flow with the process and not think too much about how it looks. Once you free your mind you'll find out that the creative process becomes easier!
I really love how this page turned out! What do you think?
Have you Joined the VIP Room? Where every month you'll get new class grade video tutorials, be the first to hear about new products, get access to printables and patterns, have more chances to win fabulous giveaways and much, much more!
Don't miss out! Keep up with all the crafty goodness by subscribing to the Einat Kessler creative newsletter
Have fun creating!