I finally got enough courage to enter the Graphic 45 Design Team audition. I've been a huge fan of Graphic 45 for a long time and being on the design team have been my dream forever. I finally got the courage during the last CHA Mega show where I took a Graphic 45 class. in that class we had to cover a box with papers and create a top for it and then cover some coasters with papers as well. It was a beautiful project but as you know I'm not a fan of copy paste so I decided to change the project a little and bind the coasters into a mini album and add a few interactive surprises. I was halfway done when the class was over and the Graphic 45 team liked it so much I promised to finish it before the end of the show. On the last day of the show I went to the Graphic 45 booth and showed them the finished box with the mini album. When I saw they loved it I knew that I might have a chance to be on the DT if I'll only be able to produce unique pretty projects worthy of the Graphic 45 amazing papers. So....here' it goes....wish me luck!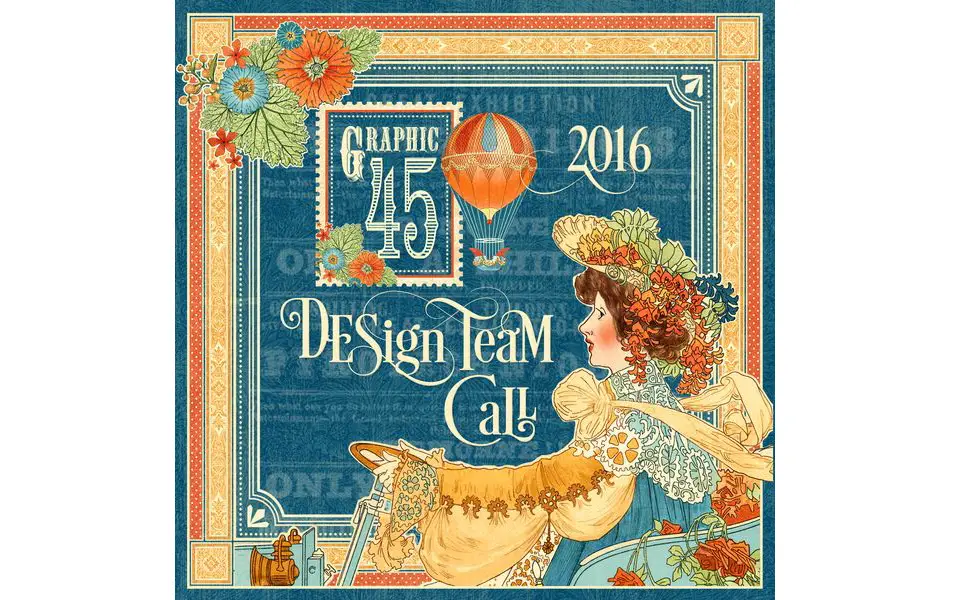 Graphic 45 Design Team Audition
Vintage Candlestick Phone
The first project I created features one of my all time favorite collections: Communique. I created a vintage candlestick telephone from scratch, building the receiver, talking handle and stick. The base of the phone is a circular box that reveals an interactive circle mini album inside. It's hard to show moving mechanisms in photos so I added a little video to show you how everything works.
Enchanted Forest Tunnel Book
The second project features the magical collection: Enchanted Forest. It's full of knights, princesses and all things fairy tales. That inspired me to create a tunnel book that tells the story of a brave knight saving the defenseless princess from the evil dragon's claws. This was a really fun project to create because it felt like being a kid again reading stories about kings and queens. You get to share my fun because there is a full tutorial to show you how to create it yourself.
Check out How to Create an Enchanted Forest Tunnel Book by Einat Kessler on Snapguide.
Interactive Suitcase Tri-Folder Mini Album
The third project was a little tricky. I only had a few papers from the amazing Cityscapes collection but I wanted to use them for a project so I decided to combine this collection with some leftovers I had from the Communique collection because they go really well together. I created a suitcase not with clothes but with three interactive mini albums. I created each mini album as a file folder with different flaps and interactive surprises in it. Each one celebrating a different city: New York, Paris and London. I had to find all the related images for each city in the papers and what I couldn't find I created myself. I added a little video to show you the folders and the interactive mechanisms in them.
Steampunk Debutante Configuration Box
My final project is an embellished configuration box featuring my favorite collection: Steampunk Debutante. As you know I'm a steampunk enthusiast so I had to make at least one project with this collection and a lot of metal embellishments. It took a lot of work to fussy cut all the images but you know I love doing that. The best part was to assemble each and every little box with all the embellishments. Lucky for me I have small hands so it wasn't a problem 🙂
Thanks so much for making it to the end of this long post.
Please leave a comment telling me what you think of my projects and which one is your favorite. Oho...and don't forget to keep your fingers crosses!
Einat