It's been a little while since I've created a steampunk project. Today i'm sharing my Happy Steampunk Canvas I created with a circle wooden frame, fabric and some chipboard. I also added a few metal pieces to complete the steampunk look. The process of creating the texture on the canvas is the interesting part that i want to share with you.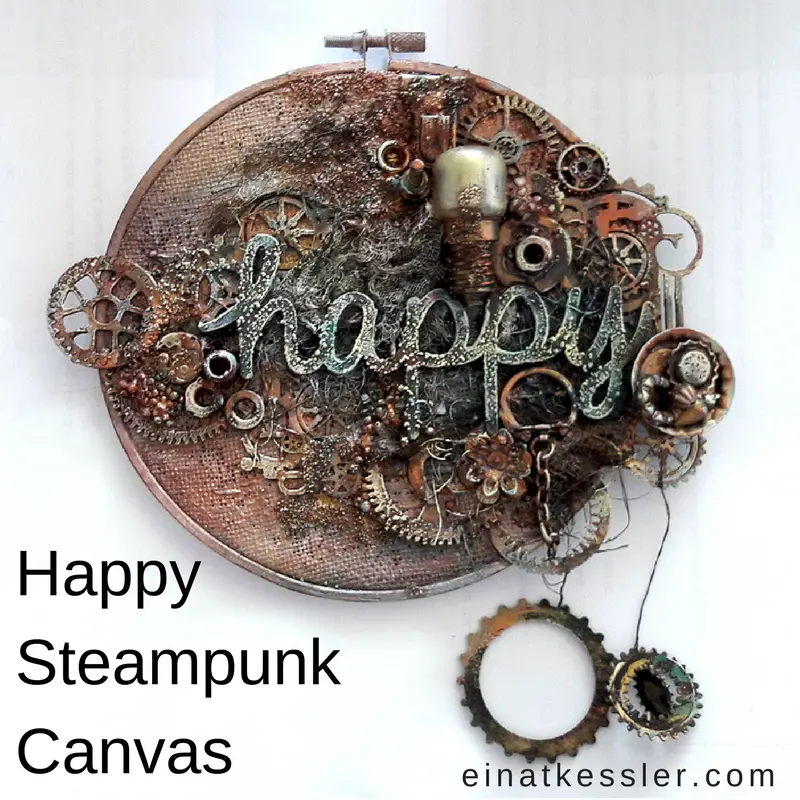 Happy Steampunk Canvas
First i sealed the fabric with  layer of gesso. Then I added a layer of texture with modeling paste and stencil.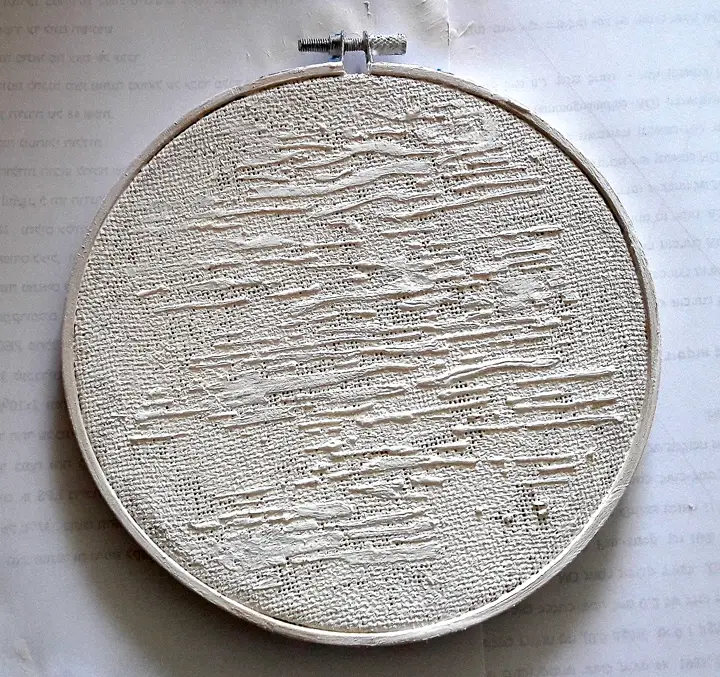 The next step was to spray the canvas to add a little color. Then I arranged all the chipboard pieces on the canvas. Once I knew where I wanted them to be I took a photo with my phone so I will not forget how I arranged them. Finally I painted all the pieces with black acrylic paint.
When the pieces were dry I glued them on the canvas. Now come the fun part of adding the texture and metal pieces and paint everything. For texture I added different size plastic balls and a bandage. I also added some strings. Then I sprayed the canvas with a few layers of sprays making sure to dry each layer. Then I added metal acrylic paint to better cover the embellishments and to create more shadows and accents. Finally I added Inka Gold to highlight the letters and make them pop.
I also painted two chipboard pieces and added some shimmer to them. These pieces were hanged with a string from the bottom cogwheels. A really nice addition to a canvas you hang on the wall.
Join the VIP Room where every month you'll get new class grade video tutorials, be the first to hear about new products and get access to printables, patterns, have more chances to win fabulous giveaways and much, much more!
Don't miss out! Keep up with all the crafty goodness by subscribing to the Einat Kessler creative newsletter
Have fun creating!