As promised I'm sharing with you a video tutorial on How To Draw a Face. I realize that a step out photo tutorial is not as informative and clear as a video tutorial so here it is. Before you say that you can't draw and this is too complicated let me tell you a little secret. Not too long ago I said exactly the same thing! I was sure that drawing a face was something beyond me and since I don't know how to draw this is something I will never be able to do. I was wrong!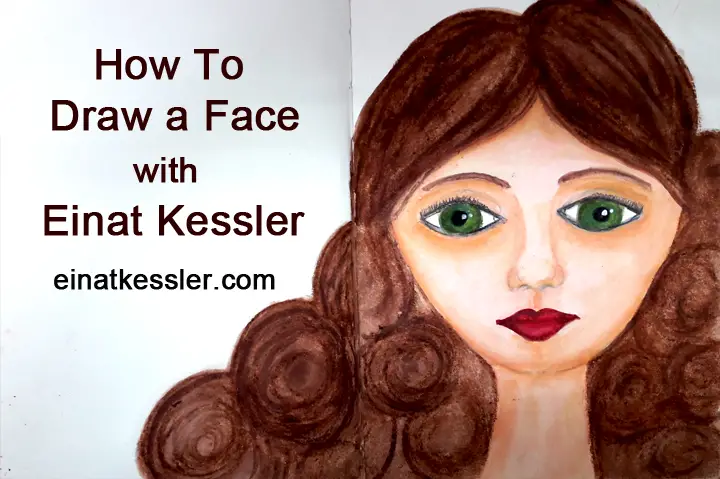 How To Draw a Face
I don't like to be wrong but in this case I was thrilled. Drawing a face is much easier than it looks and all you have to do is follow a few steps. How to draw a face is all a matter of technique. Really...no skills are needed, just using the same technique over and over again. If you follow this technique you'll be able to draw a face in no time. It might take a little practice before your face is fit for a beauty pageant but you'll get there much faster than you think...I promise.
Check out the video for all the steps you need to do to successfully draw your first face. The video will teach you how to draw the lines of the face itself. The full coloring process of the face is available at the VIP Room where you can join at any time. If you're not sure if the VIP Room is for you you can join for only one month and if you don't like it cancel your subscription at any time. In the VIP Room monthly Creative Club you'll get new class grade video tutorials, be the first to hear about new products and get access to printables, patterns, have more chances to win fabulous giveaways and much, much more!
Don't miss out! Keep up with all the crafty goodness by subscribing to the Einat Kessler creative newsletter
Have fun creating!