"He has the spirit of the sun, the moods of the moon, and the will of the wind." Julie Perkins Centrell.
My first born is a constant inspiration for me. From the day he was born, he was special. Little did I know how true that would be. Years later he was diagnosed with PDD and we began a special, challenging and sometimes difficult journey. This journey has taught me so much about life, about love, about patients and about joy. This (not so little) guy has inspired me in so many ways and gave me strength to get up and WALK a journey of my own.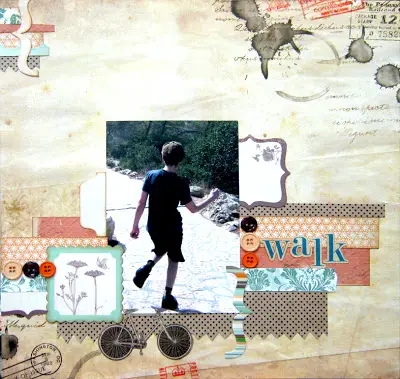 Sometimes a story can be told in only a few words. This layout has the same logic. A simple layout for you my son, that tells a huge story. I wanted to make it a simple layout so the center of it will be you. No big embellishments or title, just an image of you walking, walking on the path of life. Keep on walking tall, smart, happy and loved!
Have fun creating!
Einat