This layout has a really fun technique to it…a turning flap! The theme of the layout is soccer and I wanted to add something interactive to it to compliment the theme. Since we are talking about soccer I thought why not add a turning round flap that hides and reveals a hidden photo?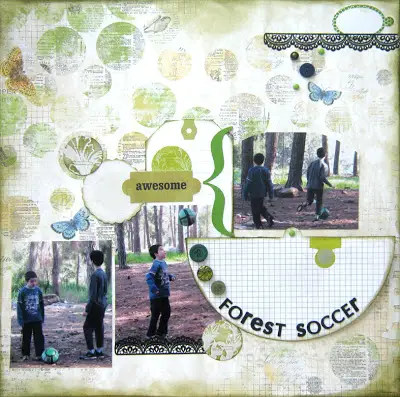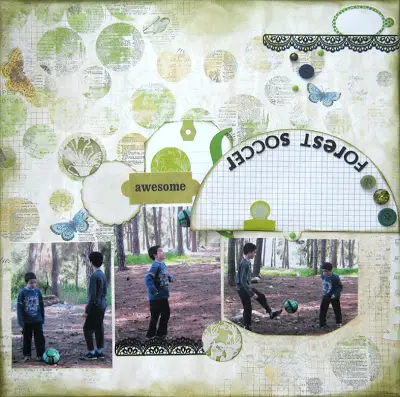 This is really easy to make.
1. Cut a circle from cardstock. Make sure that the diameter of the circle equals the combined height of two photos. For example if you use two 4″ by 6″ photos the diameter of the circle has to be 8″.
2. Cut the circle in half.
3. Adhere the two photos to your layout one above of the other.
4. Attach the circle to the layout with a brad. The point of attachment should be between the two photos in the center.
The brad will allow it to turn and you can reveal and hide the photos.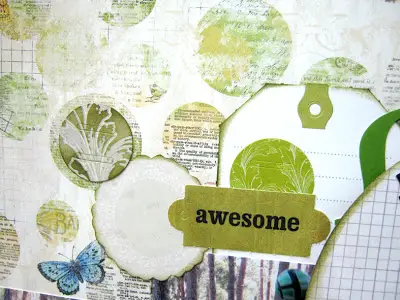 This is another DT layout for My Punch's Kit of the month Club. I wanted my color scheme to be green. I had round embellishments that resemble a ball but they were white. I distressed them with green distress ink and discovered that the SEI tags were embossed. I had instant resist effect!
Have fun creating!
Einat