Welcome to part 2 of making a Family History Book! I have some more tips for an old school traditional heritage scrapbook to share!
Use Office Supplies

Last time we stopped at the middle of the first chapter that was about the first link in the chain...my son. The next page is avout the school years and would be great as a design for Back to School page. I used an old fashion notebook for the text. I removed all the pages and inserted the printed cardstock that I cut to size.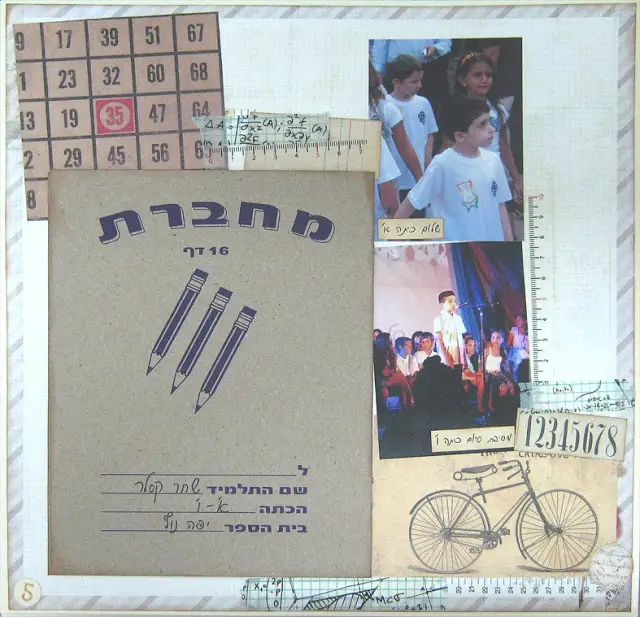 The page when the notebook is closed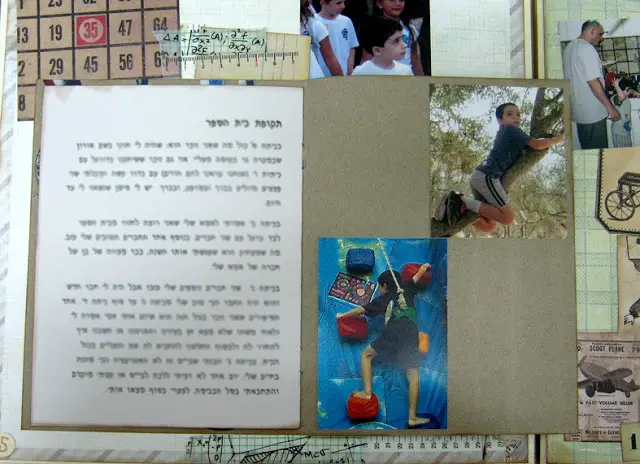 Note book opened

More Text Less Space
A great way to insert long texts to a limited space is to create interactive mechanism. A small notebook or booklet that measures 4"x6" will only take that space although it can include a lot of text. Print the text on flaps or fold A4 pages in half. This way you can use more that one A4 page aslong as you stackthem together.
Parallels and Contrasts
Use parallels and contrast to present the text. One of the things my son had to write about is how he sees himself today and how he sees himself in the future. Instead of presenting each paragraph in a different page I create a "Time Clock". One side with the Today text and the other side with the Future text. I printed the two texts in half a circle shape and added half a clock that turns to reveal each side. This idea will be good for young Vs. old photos or story, Now and then, father and son and more.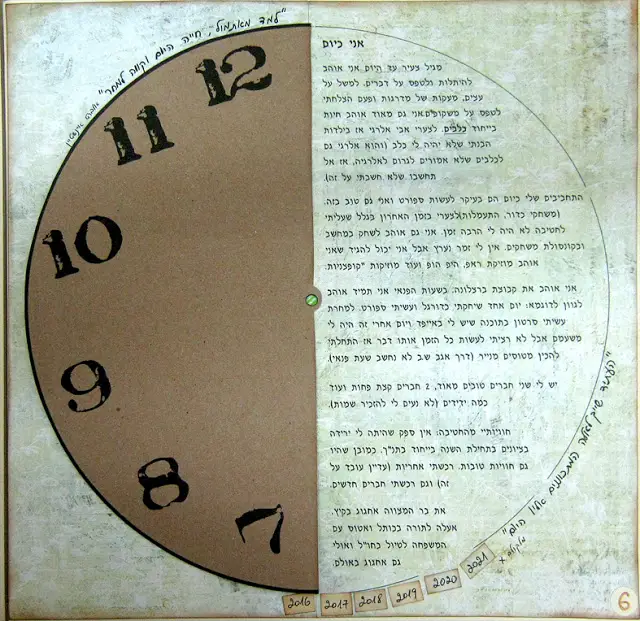 "me Today" side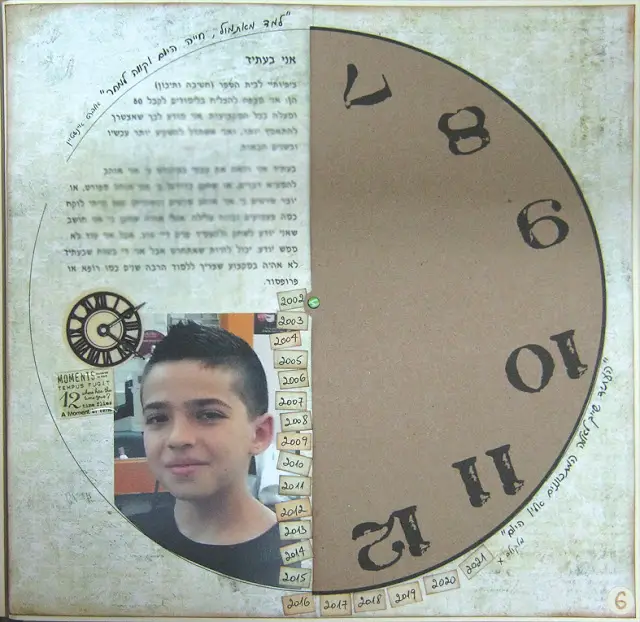 "Me in the Future" side
Symbols
The next page is about the Torah Portion. According to Judaism each man has a story in the bible that coordinates with his date of birth. each story is comprised from a few chapters in the bible that are called a portion. In the Bar-Mitzvah ceremony the boy reads his portion in the synagogue.
Historical events or religious events are the perfect opportunity to design a page with symbols. For this page I used a brick wall stencil to create a pattern that resembles the wailing wall (which is the part of the temple's wall that exist to this day in Jerusalem).
If your grandfather was in the civil war you can use brass buttons, if you have a relative who came to the US when it was established you can add a parchment as a declaration of independence, or stars and banners for a page about a soldier.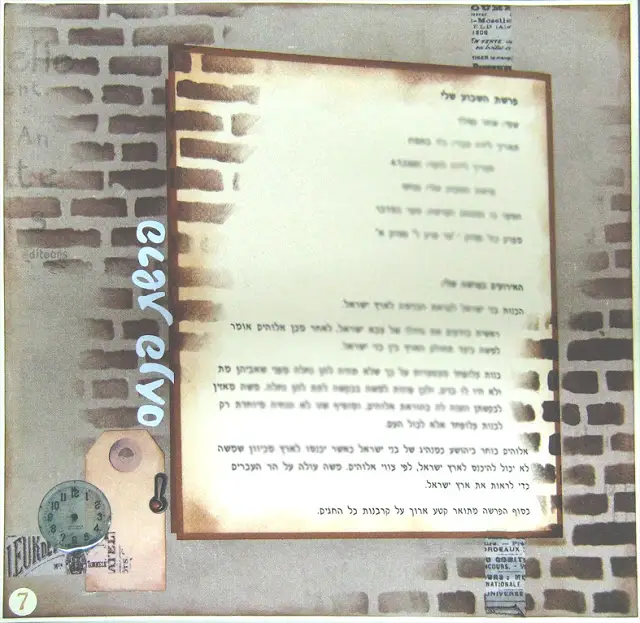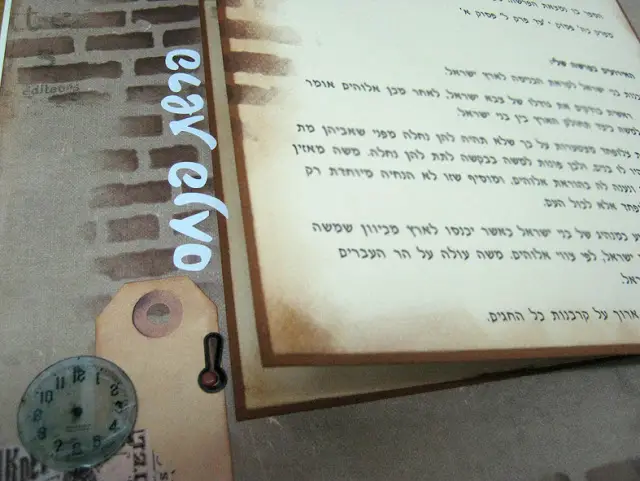 Tune in next Friday for some more tips and tricks on how to create more heritage pages with a unique style and embellishments.
Here are links to all parts of the Family History Book
Don't miss out! Keep up with all the crafty goodness by subscribing to the Einat Kessler creative newsletter
have fun creating!