Welcome to the final part of the series. I can now update you that the heritage book I created won first place! So I guess they liked my ideas for an interesting original design...I hope you do to. I have a few more ideas to share...
Make it Your Own
Sometimes you have an idea but you don't have the right supplies. I wanted to create doors, as an interactive mechanism to present the text in this page. However, I've already used a mechanism like that on another page so I didn't want to repeat myself. I decided to use a paper that looks like a door and not just two paper flaps. The problem was I didn't have the right size of paper. the solution was to scan the pattern into my computer and enlarge it to the size I need. Then I added them to my layout and inserted the text under them.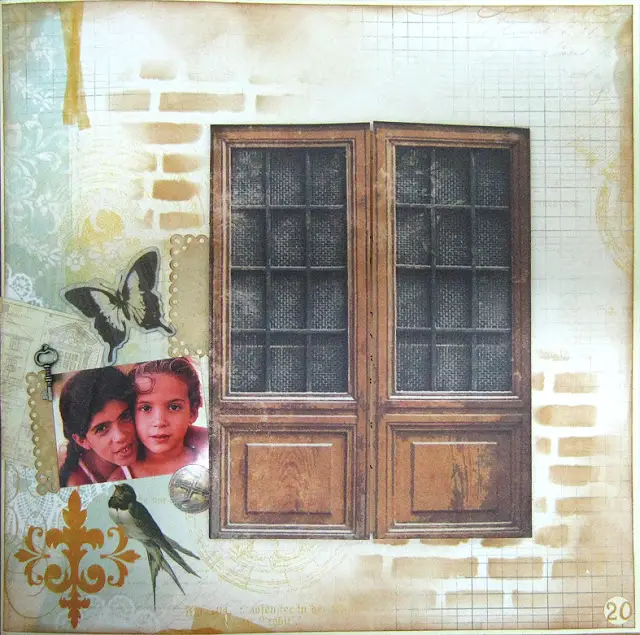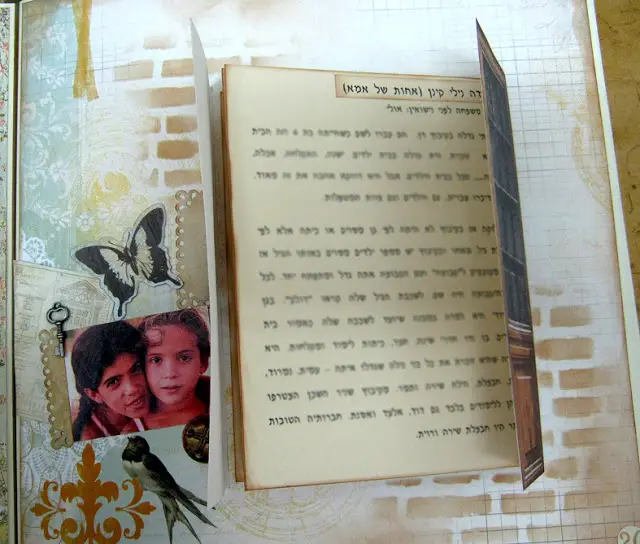 Layering
One of the best ways to create an interesting page is to layer different paper and embellishments with the same theme. In this page I had to create a page about the immigration routes of the family. So instead of just adding a map and text I layered a travel themed paper as a background and added a sign as the legend.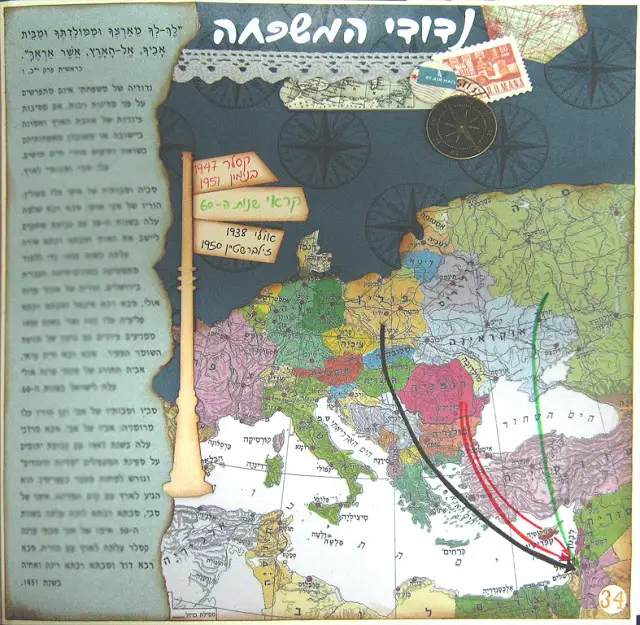 Quotes
I love using quotes. They're a great way to add more layer of content to the text. It is also a solution when you have a short text or want to keep the page simple without too many embellishments. I used many quotes all throughout the book. You can find quotes on many websites just search the subject you want with the word quote for example: "family quotes".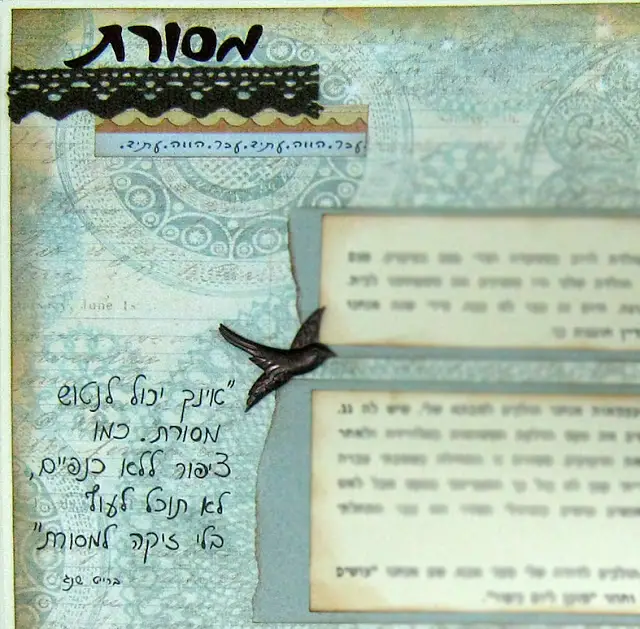 Get Artistic
Sometimes the best way to add something extra to a text page is to get artistic. By that I mean think outside of the box in term of interpretation of the text and idea of the story. One of the subjects my son had to write about in the book was about "accepting the different". My son chose to write about Autistic people and how they can be integrated in society. So for this page I created a tare in the paper that is combined together with a string, two parts integrated. An abstract expression of an idea.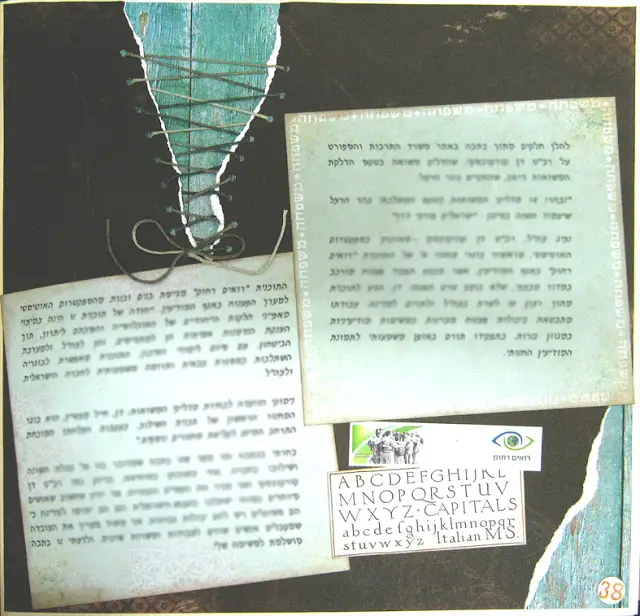 That concludes this series...
If by now you have not started your own heritage book or at least created a few family pages I'm sure your fingers are itchy and you are just waiting for the weekend when you'll have more time 🙂
Please share your pages with me...
I hope you liked this series and if you did please let me know in a comment.
Here are links to all parts of the Family History Book
Don't miss out! Keep up with all the crafty goodness by subscribing to the Einat Kessler creative newsletter